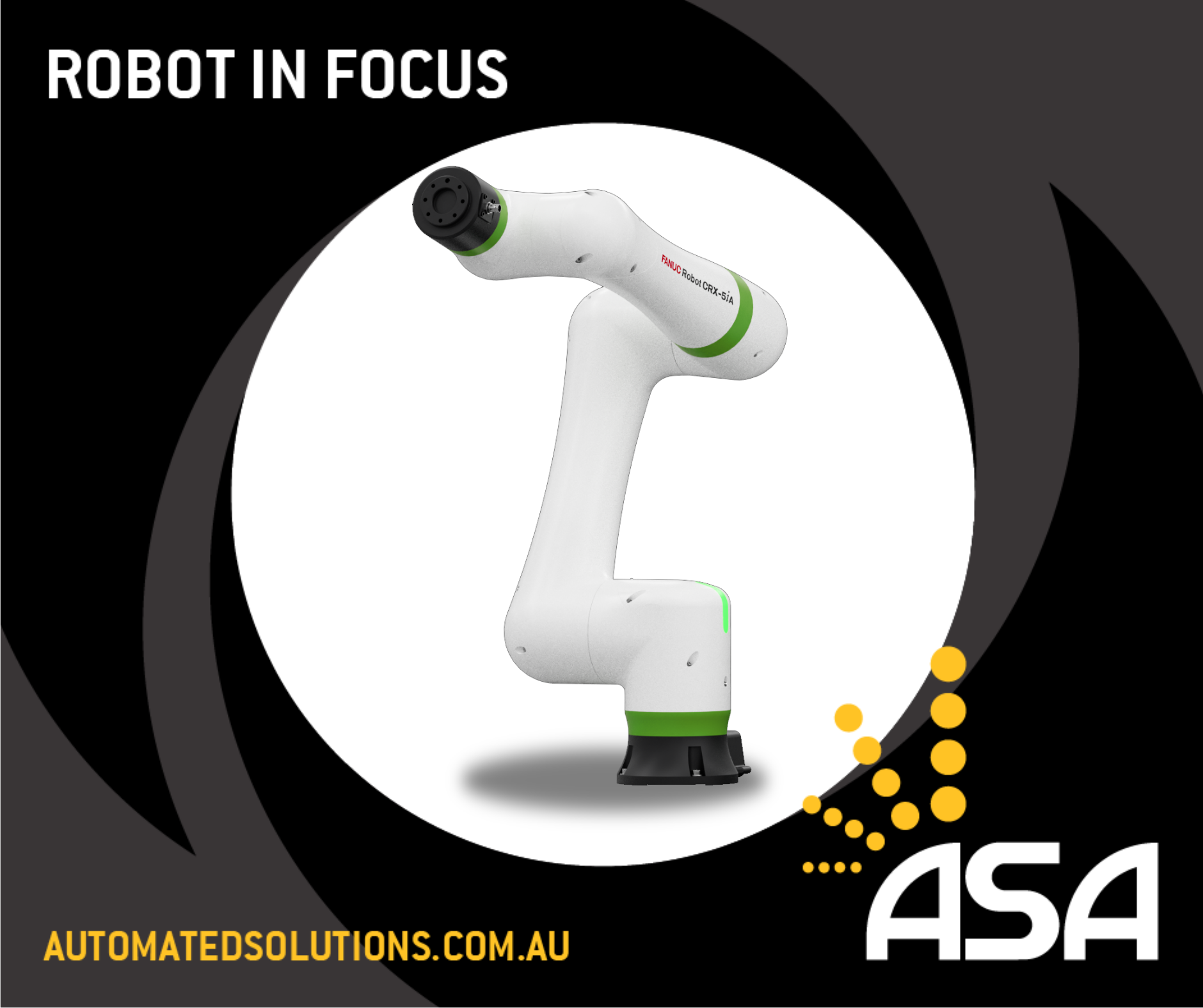 FANUC's CRX Series make it simple and fast to start automating. The FANUC CRX-5iA Collaborative Robot is the smallest in the CRX family, with a payload of 5 kg and a reach of 994 mm. It can readily connect peripheral devices thanks to End of Arm Tooling (EOAT), attachments, and plugins that have been certified by FANUC. It's also very simple to power because each model in the CRX line operates on a standard 240 V. Its small size and minimum footprint make it easy to position. With FANUC authorised devices, its rapid setup also enables quick gripper installation and changeovers. For people with little to no previous robotics experience, this robot is the perfect option. The complete CRX series comes with a brand-new FANUC programming interface that uses straightforward drag-and-drop technology on a touchscreen pendant.
The CRX range of cobots varies from the CR range, with 8 years of maintenance free operation. They are safe, adaptable, simple to install, and easy to program, and come with all with FANUC's renowned dependability and eight years of maintenance-free operation to fulfil the demands of modern manufacturers.
To learn more about the FANUC CRX- 5iA, click here.
To speak to an industry leading expert, phone 1800 ROBOTS.