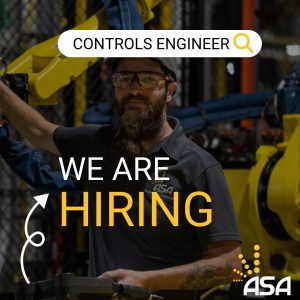 At Automated Solutions Australia we are growing our team! We are looking for a Controls Engineer (Robotic Automation).
Our Controls Engineer will support our domestic project team in providing Robotic Automation Solutions in various industries such as Manufacturing, Aerospace, Defence and supply chain.
Please use the provided link to apply via Seek.
We look forward to hearing from you!
#wearehiring #job #employmentopportunity #manufacturing #automation #FANUC #industrialrobotics #controlsengineer #roboticsaustralia