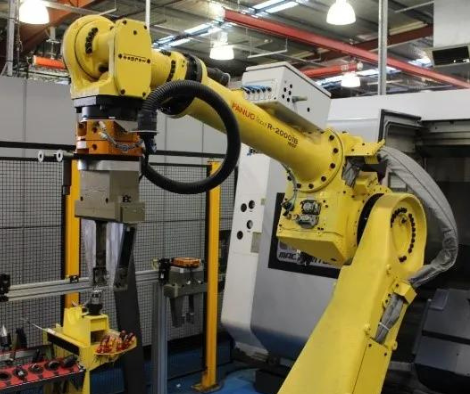 Robotic Arm – The Benefits
Firstly, the primary reason driving the global robotics market is the growing need to lower operating costs in manufacturing facilities. In order to lower costs, you must lower production-process errors, wastage of raw materials, and accident rates in the workplace. In addition, robotic arms increase technological flexibility and productivity. Lastly, removing operators from potentially hazardous tasks by integrating a robot arm increases the standard of safety in the workplace.
A robotic arm is usable in many industries because it can carry out intricate, repetitive tasks with high accuracy even in dangerous situations.
What is a 'Robotic Arm?'
A programmable robotic arm is essentially a kinematic chain of movable joints that rotate and/or have a linear displacement. Additionally, they function in a similar way to a human arm, without the same danger of harm. Furthermore, a robotic arm has an end effector, which is essentially to replace the human hand. To this end, connected components and the programming determine what the end effector does. In addition, robotic arms are flexible and useful in a variety of working settings. As a result, they are fast, reliable, and accurate and can be programmed to do a large number of tasks in a variety of environments. Robotic arms are truly revolutionsing a vast array of industries.
Today, every scale of manufacturing, including high-volume, heavy industries like the automotive production lines and a wide variety of pick and place applications, use robotic arms of various types. So automation of the process of loading items or products onto pallets is possible with a robotic arm. Palletising becomes more precise, cost effective, and reliable when it is automated with robotic arms. Other applications benefiting from a robotic arm include; machine tool tending, welding, paint, assembly, fibreglass and gelcoat, materials handling, and more.
Depending on the application, the end effector, or robotic hand, can be built to carry out any desired task, including welding, grasping, spinning, etc. For instance, in automotive assembly lines, a robotic arm can carry out a range of operations like welding and the rotation and placement of parts during assembly.
A robotic arm allows for the freedom of human workers from dangerous jobs that could result in physical harm. Additionally, when it comes to cobots, humans can also work safely alongside robotic arms, or in the case of cobots, can work in total collaboration with them.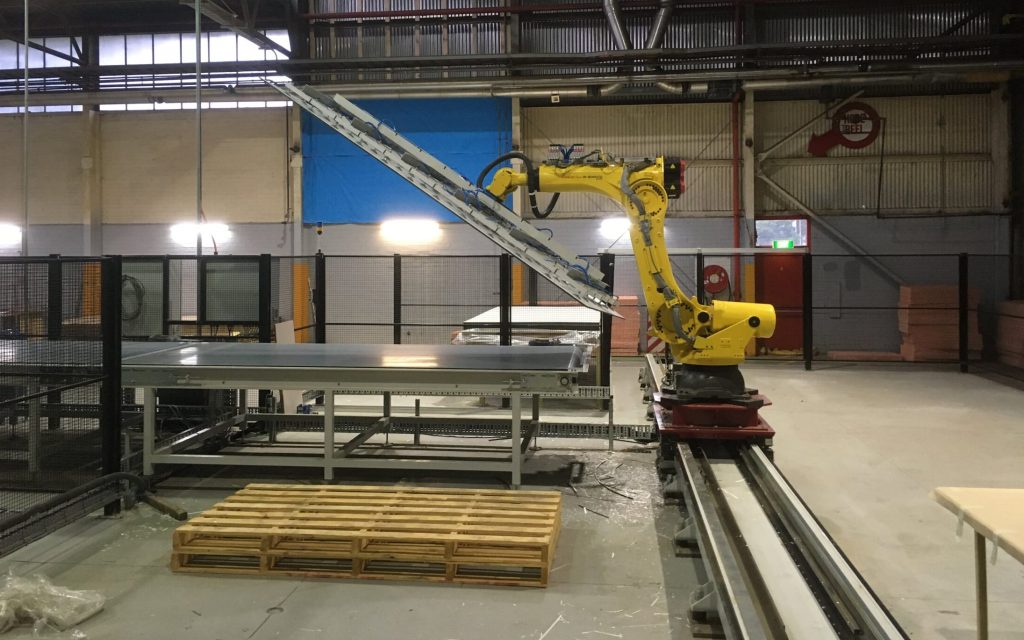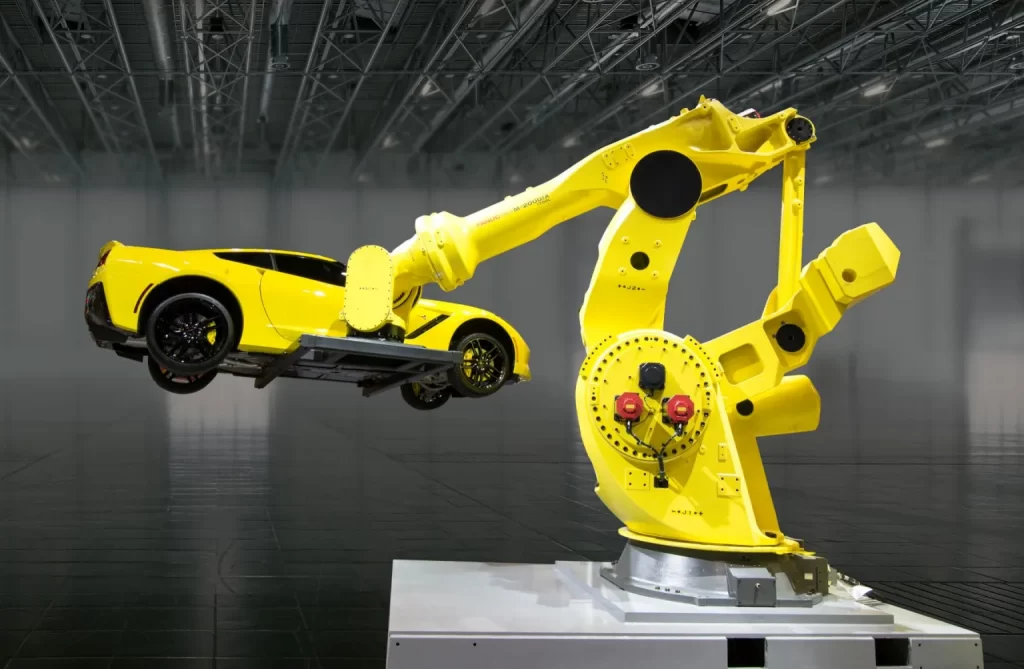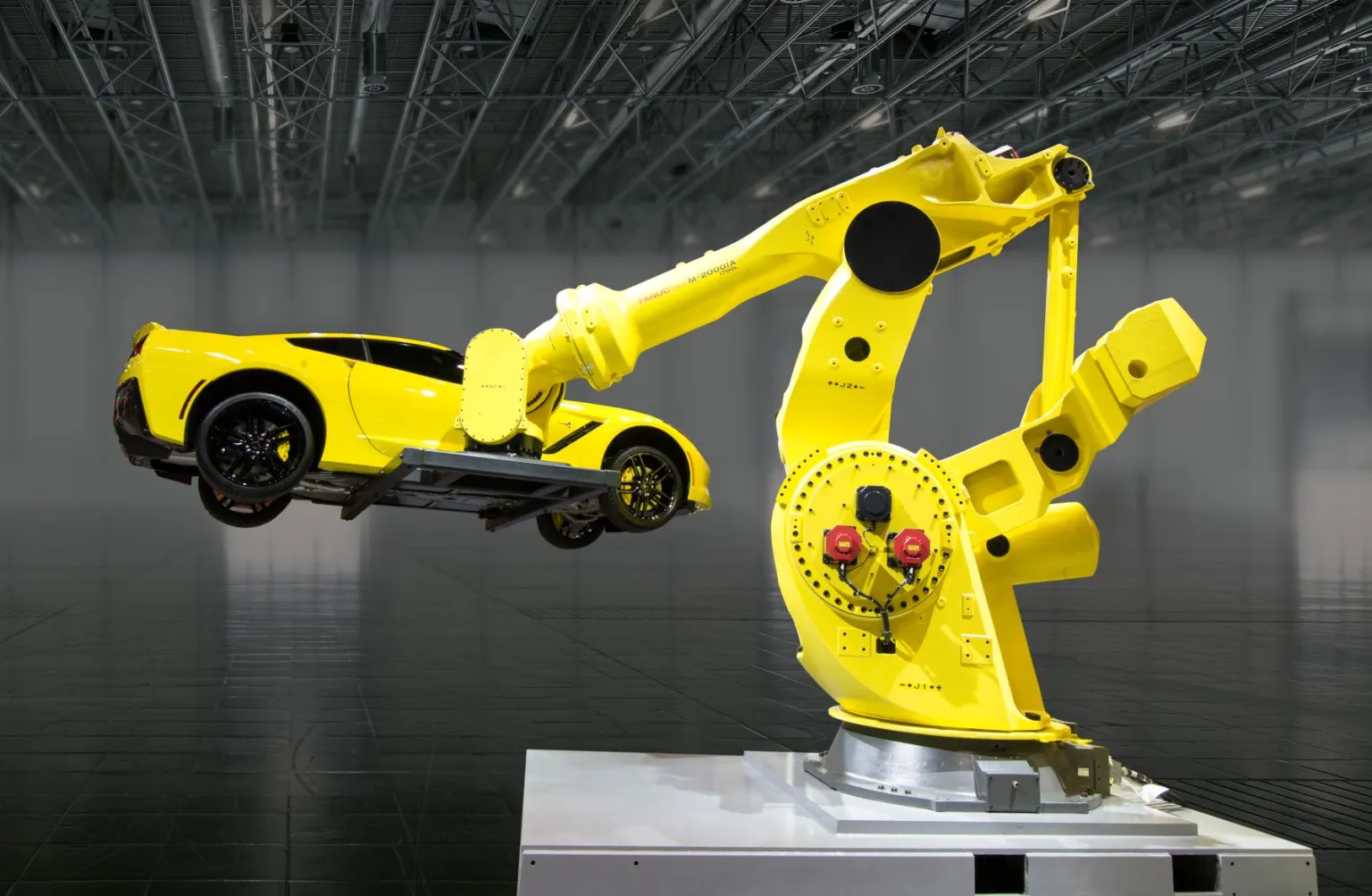 Firstly, ASA is your go-to for FANUC industrial and collaborative robots. Moreover, our ASA team are experts in FANUC robots, managing everything from ideas to designs, setup, and aftercare. Furthermore, we at Automated Solutions Australia love aiding Australian businesses in their automation journeys, thereby making our manufacturers globally competitive. Given our 20-year history, our top priority remains our customers' success. So, for any FANUC robot needs, think of us as your Australian experts. Don't delay! Call us at 1800 ROBOTS. Also, for the newest updates on robotic arms, click here
Click an Application to Explore it Further:
| FANUC Paint Finishing |  Welding, | Palletising Robots | Machine Tool Tending | Robotic Vision Inspection Systems |  Plastics Painting  | Materials Handling Applications |Deburring and Polishing | Fibreglass and Gelcoat Robots | Sealing and Dispensing | Picking and Packaging | Material Removal  | Shot Blasting and Peening  |
More (Recent) News Stories from Automation Solutions Australia:
Deburring Machines | Robots a Historical Overview | Robotics Engineering | Automatic Paint | Robotic Loading Systems for CNC | Unlocking Your Manufacturing Potential | Spray Painting Robots | Automatic Sandblasting | CNC Mills | Automated Welding | Unlock the Future with Automation Systems | Robot Company, The Automation Era | Choosing an Automation Company | Harness the Power of Robotics with ASA | Robotic Painting | Automotive Welding | The Path to Machine Tool Automation | System Integrator Australia | Robotic Welders | Automate your CNC | Automation Company | Electrical Design | Human Machine Interface | Plastic Paint Robots | PLC Programming | Robotics Australia | Materials Handling Solutions | Industrial/Manufacturing Robots | Industrial Engineering | FANUC Robot | Shot Blasting | Robotic Automation Solutions | Industrial Automation | FANUC Industrial Robots | FANUC Collaborative Robots | FANUC Palletising Robots | Robotic Palletisers | Robotic Fibreglass Spray Machines | CNC Machine Automation | Robotic Arm – An Industry Guide | The Cobot |