Sealing and Dispensing Robots can be Used to Apply Adhesives, Glues, Epoxy, Urethane, Automotive Seam Seal Dispensing, Liquid Applied Sound Dampener (LASD), Beta-Foam and many more.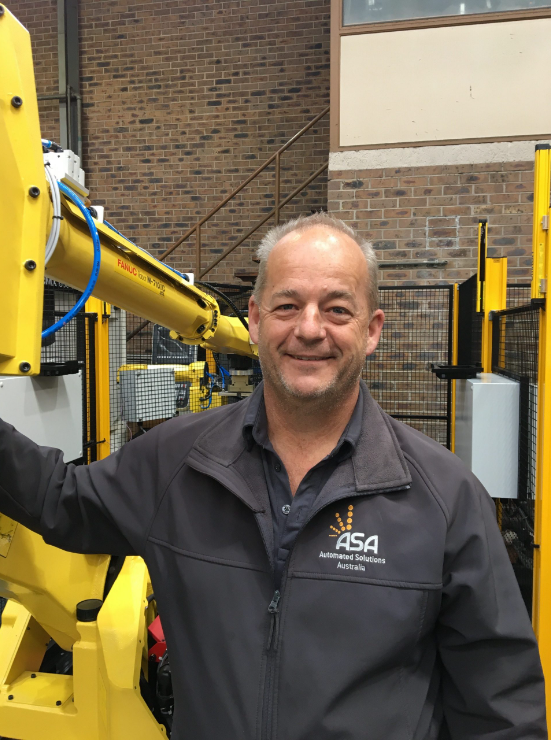 Robotic Sealing and Dispensing Robots Overview
The FANUC range of sealing and dispensing robots can be used to improve the precision and efficiency with which adhesives, liquids, and sealants are applied. Through the FANUC network, we are able provide robots and cobots that are highly amenable to liquid and adhesive dispensing systems that require precision and reproducibility. From smaller jobs, such as glue and epoxy dispensing that require a compact, fast dispensing robot, to larger applications such as applying automotive seam sealer using a high reach, heavier-payload dispense robot. The FANUC range is a broad range of units available to meet your project needs.
Automated Solutions Australia (ASA) have vast experience with a wide variety of precision sealing and dispensing applications and systems. We would love to help you.
How are Robots Used in the Sealing and Dispensing Process?
In several sectors, FANUC robots are used to dispense a variety of sealants, adhesives, lubricants, and gasketing products. Examples include distributing glue, urethane, epoxy, and automobile seam sealant using robots. FANUC robots are excellent for these applications, and our as a dedicated FANUC robot integrator, Automated Solutions Australia (ASA) can give a great deal of assistance in working out the perfect robot for your application.
Robotic Sealing and Dispensing Benefits
Enhanced protection against dangerous working conditions
Consistent application of sealer lowers waste
Enhanced velocity and productivity increases
Enhanced system availability
Whether you are a large or small business, if you looking at robotic sealing and dispensing for your manufacturing process, we invite you to contact Automated Solutions Australia to explore the FANUC range today on 1800 ROBOTS. Our engineering team at ASA are FANUC robot specialists, from concept to system designs, installations, programming and support. At Automated Solutions Australia (ASA) we thrive on helping Australian business of all sizes achieve their automation goals, enabling Australian manufacturers to compete on the world stage.  For all your industrial sealing and dispensing robot needs, Automated Solutions Australia are your industry leading experts.