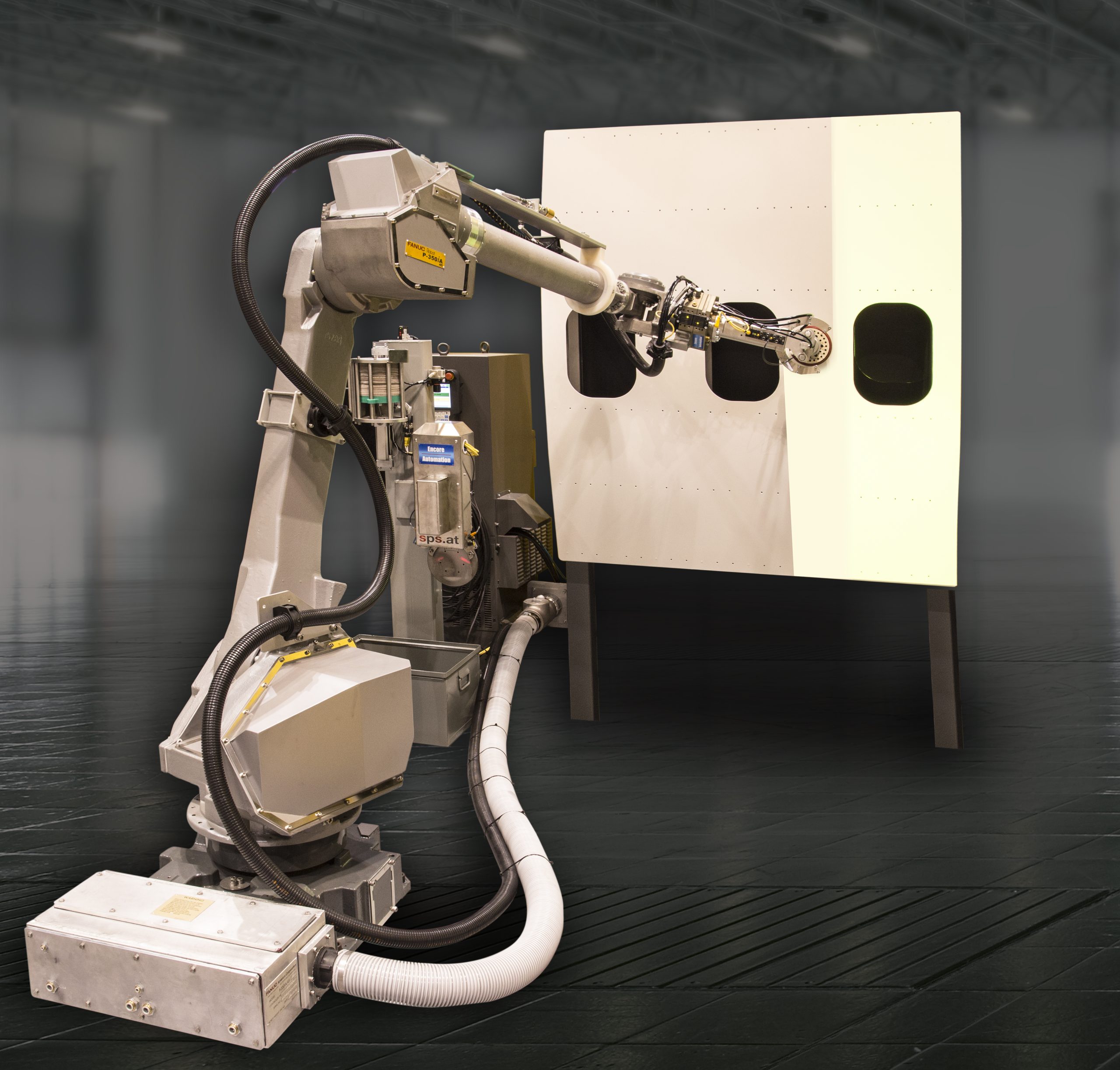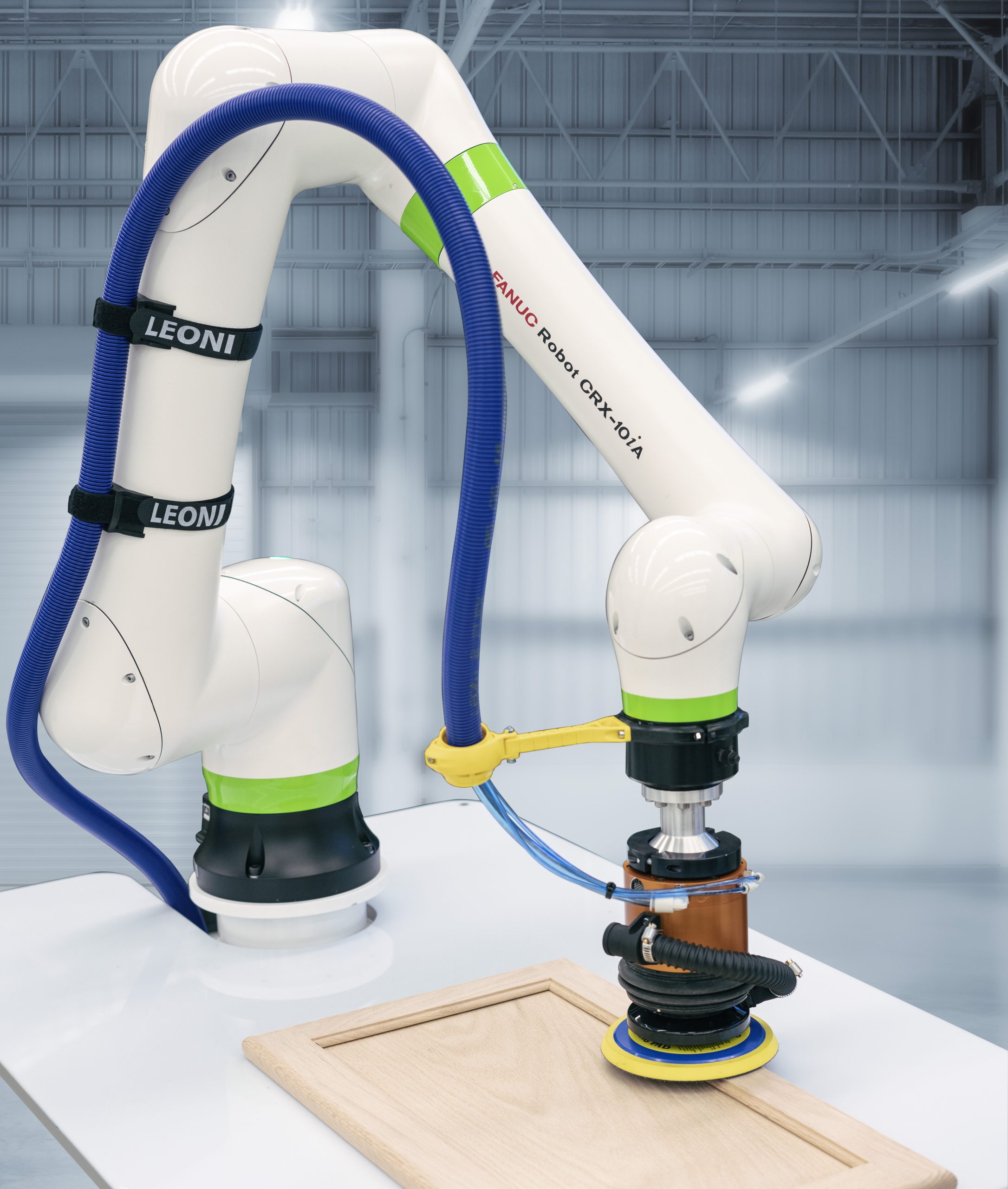 Materials Removal Robots Overview
ASA offer automation systems and material removal robots which suit a vast array of finishing applications. Nobody in the automation business has greater application expertise with finishing robots. Additionally, we design more items exclusively for automated finishing than other robot brands. We exclusively choose FANUC for your material removal robot. From robots for cutting and grinding, to robots for deburring, polishing, sanding, and buffing, there is a perfect robot for just about any application. FANUC offers a material removal or finishing robot perfectly sized for the application,  while ASA have the necessary technology to apply the finest finishing touches
Material Removal Robots for Surface Finishing, Cutting, Deburring & Polishing 
Robotic sanding, robotic grinding, and other finishing and material removal tasks may pose risks to the health and safety of workers. Using robots for these tasks improves safety by removing health risks. It can also provides you with a solution to the worker shortage issues that often arise, when you install a material removal robot.
Material removal robots give manufacturers the required quality, consistency, and output. FANUC's LR Mate 200iD series deburring robots are popular owing to their small form and adaptability. There are also other deburring robots that are capable of deburring both medium and extremely big parts. Regardless of the size and shape of your item, there's certainly a material removal robot up to your task.
Continued
The family of material removal robots includes robotic cutting systems. These integrated systems decrease cutting mistakes and product waste. They also increase cutting speed, precision. Additionally, cutting robot systems may be custom and pre-engineered with a variety of robot cutter tools. This depends on the kind of product, its material, and the sort of robotic cutting required for your particular piece.
As opposed to cutting, polishing is at the opposite end of the spectrum of material removal robots. Only a very fine amount of material is removed. Manufacturer's employ polishing robots to produce bespoke finishes with outstanding consistency. All without sacrificing finish quality for production. Utilised in automated polishing systems by manufacturers of all sizes, we can offer FANUC robots with a wide variety of superior surface finishes at amazing production rates.
Another member of the material removal robot family is sanding robots. Robotic sanding systems provide you with the opportunity to improve the speed and accuracy of sanding parts. They have the added benefit of improving worker safety, by not needing your worker to to be near possible hazardous work environments, where dust and debris can pose serious health risks. Pressure sensing technology may be used into the robotic sanding processes to obtain the ideal robotic sanded finish for your products.
Other material removal robot finishing options that we have expertise with include buffing, deflashing, degating, gouging, grinding, routeing, milling, and drilling, among many more.
Force Sensing and Vision for Material Removal Robots
FANUC Force Sensors allow robots to detect force and torque imparted to the end effector while managing the material removal robot motion route in real time to maintain a consistent force between the tool and the component. By accounting for dimensional variations, robots outfitted with force sensors may deburr, grind, polish, and shape components with perfect accuracy.
FANUC iRVision delivers error detection in real time to assure process and product quality. iRVision enables the robot to precisely locate the parts position relative to the robot and adjust the robot's route to account for part to part or location differences – a strong competitive edge for robotic deburring, robotic grinding, robotic cutting, and more.
Whether you are a large or small company, if you looking at robotic material removal robots for your manufacturing process, we invite you to contact Automated Solutions Australia to explore the FANUC range today on 1800 ROBOTS. Our engineering team at ASA are FANUC robot specialists, from concept to system designs, installations, programming and support. At Automated Solutions Australia (ASA) we thrive on helping Australian business of all sizes achieve their automation goals, enabling Australian you to compete on the world stage.  For all your industrial material removal robots needs, Automated Solutions Australia are your industry leading experts. Phone us today!