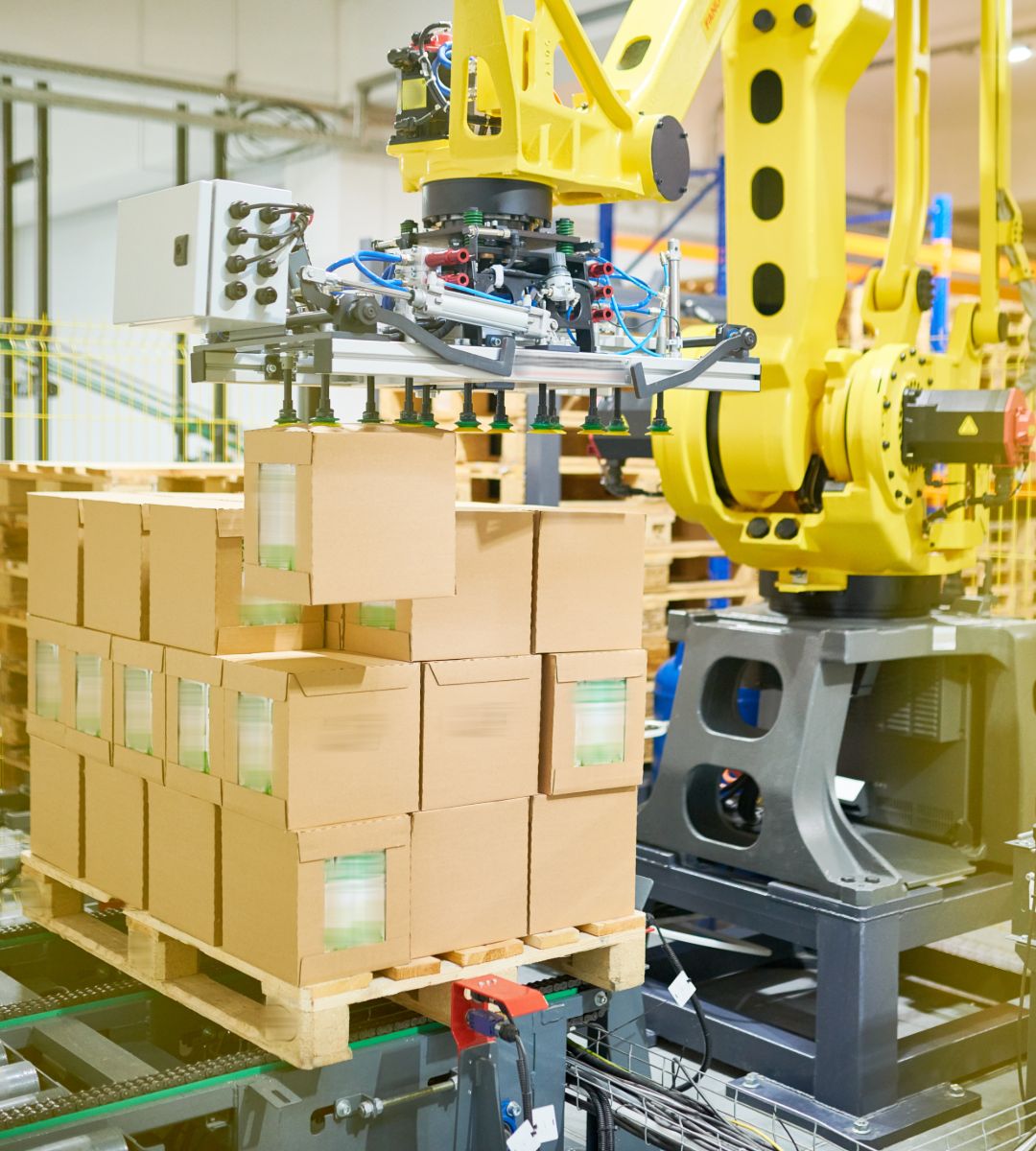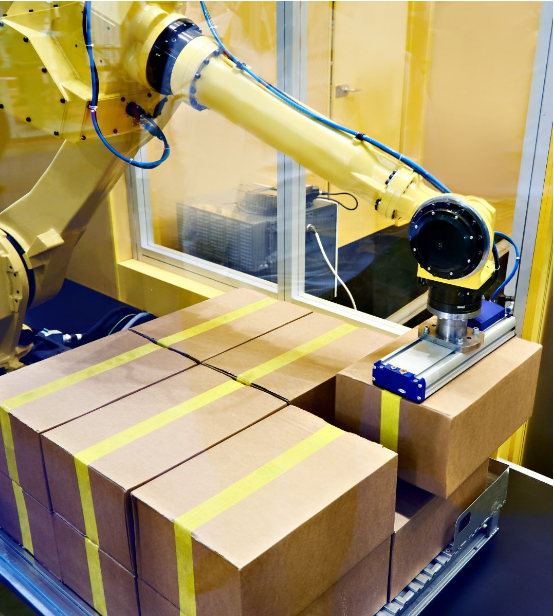 Palletising Robots and Systems:
Palletising Robots and Systems are vital to loading materials into and out of your manufacturing process. This may have a significant impact on your labour needs, time to market, and bottom line.
Whether you are depalletising goods at the beginning of your line, or palletising finished product at the end of your line, we are able to offer a range of FANUC palletising robots to suit your needs. These robots have been developed for industry-leading payloads and cycle times. Whether you are palletising a whole layer or individual boxes, bags, pails, or drums, palletising robots are quick, consistent, and reliable.
Which Palletising Robot is right for you?
Typically, payload, reach, duty, cycle time, and floor space dictate the correct robot for your needs. When considering the required payload range, remember to account for the weight of your end-of-arm tool, dressout, and product.
Typically, palletising robots have a lower footprint. This is great when considering the cost per square foot within a production plant. Robotic technology also enables innovative installation freedom in small spaces and a small footprint.
After the palletising robot is chosen, the end-of-arm tool allows for the handling of many kinds of containers at once. This includes cases, bags, pails, bottles, batteries, scrap metal cubes, and plastic containers.
A palletising robot may handle one or more units at once, depending on the pallet, and produces numerous layers on a pallet after taking items from a conveyor. Different pallet designs and different products may be readily accommodated by robotic palletising technologies.
Palletising speeds may range from 8 to 30 cases per minute for a single robot that selects a single product at a time. This depends on stacking patterns, needs, and even greater throughput if the robot is picking rows or whole layers of items.
Roboguide
ROBOGUIDE is FANUC's offline programming software that enables customers to create, program, and simulate a palletising robot workcell in 3D without the need for a prototype workcell setup or costs. When our team simulates your process using your components and using a virtual robot workcell, you can easily picture your system, observe your productivity rise, and reduce risk prior to making a purchase.
Whether you are a large or small manufacturer, if you looking at robotic palletising for your manufacturing process, we invite you to contact Automated Solutions Australia to explore the FANUC range today on 1800 ROBOTS. Our industrial engineering team at ASA are FANUC robot specialists, from concept to system designs, installations, programming and support. At Automated Solutions Australia (ASA) we thrive on helping Australian business of all sizes achieve their automation goals, enabling Australian manufacturers to compete on the world stage.  For all your industrial palletising needs, Automated Solutions Australia are your industry leading experts.
For the latest in Palletising News, click here.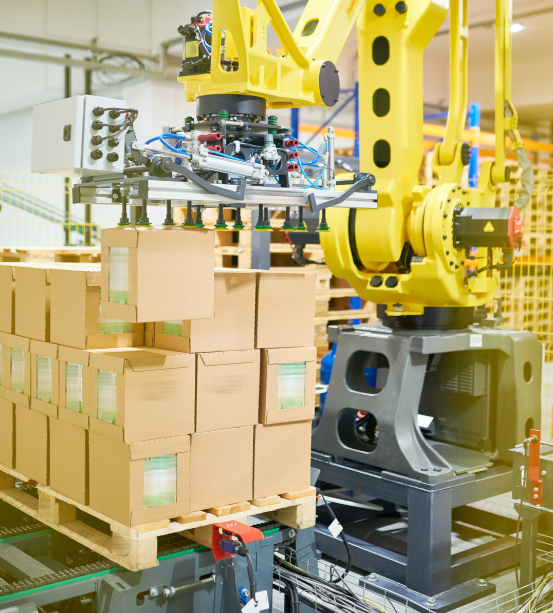 Palletising Robots: