FANUC's R-2000 Series Robots are versatile, heavy-duty robots for any application.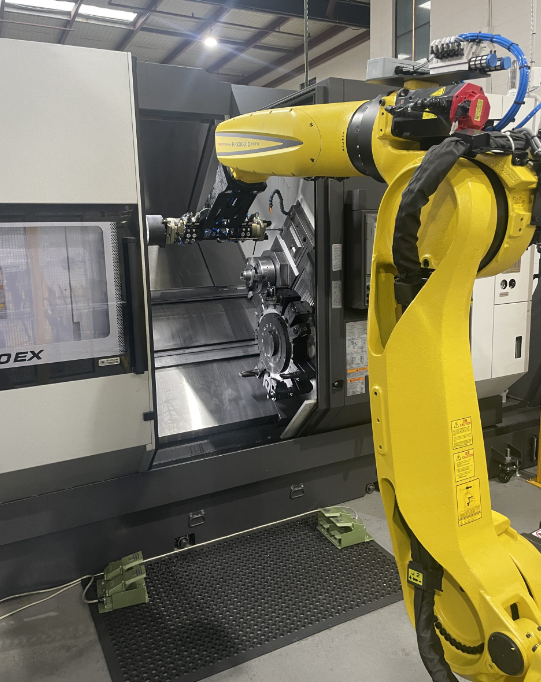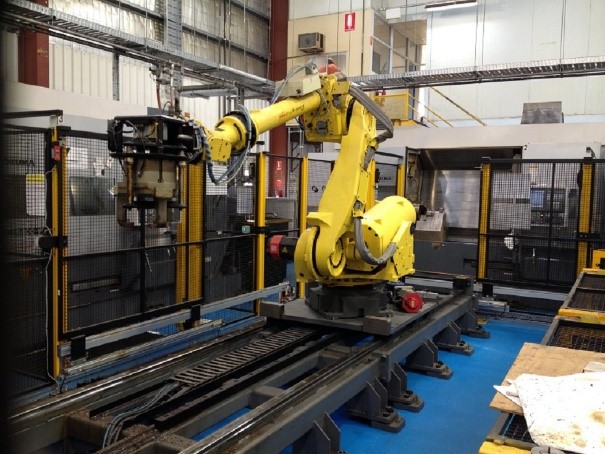 The Heavy Duty Specialist
The FANUC R-2000 Series Robots are the most popular FANUC robot worldwide. With their strong performance capabilities and payload capacities ranging from 100 to 270 kg, they are an ideal choice for a variety of applications requiring heavy payloads. The R-2000 is a compact, high-speed all-purpose robot suited for all material handling applications including robotic spot welding.
FANUC R-2000 Series Robots are an Advancement that Surpasses all Expectations
The FANUC R-2000 Series Robots are a continuing success due to reductions in the size and weight of the mechanical unit, stiff but lightweight arms, and cutting-edge motion control technologies. For several operations, numerous variations and options are offered, including the spot welding solution arm, foundry pro, and wash down versions.
The FANUC R-2000 Series Robots are particularly suited for an almost limitless variety of applications, since it is capable of quickly manipulating almost any gripper or welding gun. There are readily accessible modification kits for a variety of alternatives, including grasping and vision systems.
FANUC R-2000 Series Robots – The professional in spot welding
The FANUC R-2000 Series Robots are the established choice for optimal performance and system uptimes, since it supports all known spot welding techniques. Featuring simple installation and a compact design.
The robot base, drive train, and J1 and J2 axes offer the dust and water protection package as an option.
ASA is your ideal FANUC industrial and FANUC collaborative robot integrator.  Our industrial engineering team at ASA are FANUC robot specialists, from concept to system designs, installations, programming and support. At Automated Solutions Australia (ASA) we thrive on helping Australian business of all sizes achieve their automation goals, enabling Australian manufacturers to compete on the world stage.  For all your FANUC industrial Robot and FANUC Collaborative Robot needs, Automated Solutions Australia are your Australian industry leading experts.
For the latest R-2000 series news, click here , here, or here.
Whether you are a large or small manufacturer, if you think the FANUC R-2000 Series Robots might be the right series to automate your manufacturing process, we invite you to contact Automated Solutions Australia to explore our FANUC range today on 1800 ROBOTS.