Automated Solutions Australia (ASA) is the ideal choice to gain a strong edge for your business. We are your partner of choice for robotics in Australia.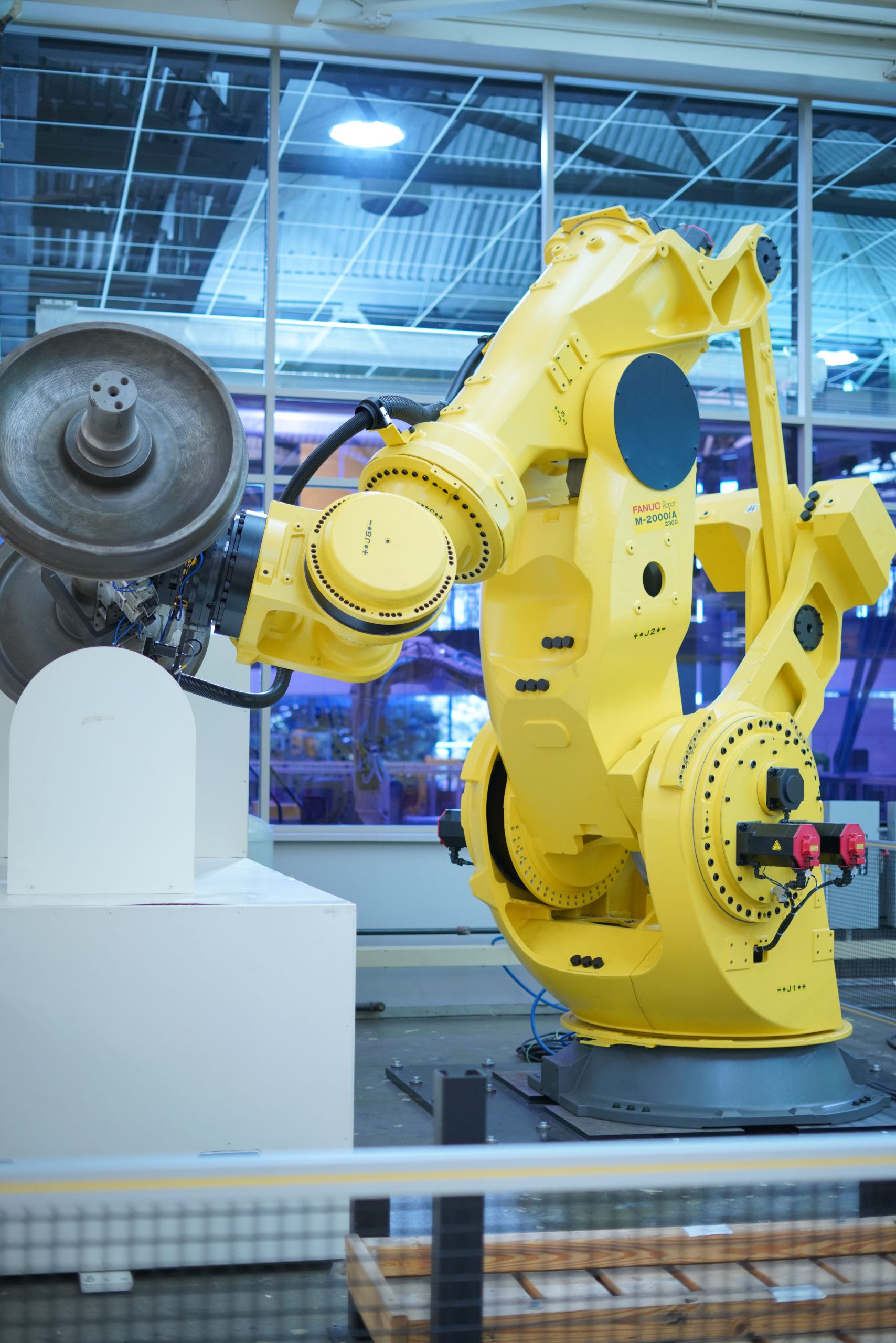 Professional Robotics Australia
When it comes to automation solutions, Automated Solutions Australia (ASA) are your expert for the Australian Robotics manufacturing sector. With over 20 years of experience in the design, engineering, and integration of bespoke robotic solutions, ASA has long-term relationships with clients across different sectors, throughout the world.
We are dedicated to the automotive, manufacturing, defence and aerospace sectors, just to name a few. We aim to further productivity and increase profit margins for our customers. ASA determines optimal robot configurations and cycle times in a virtual space before clients buy a robot. Additionally, ASA can complete a simulation. This allows you, as the client, to see the end manufacturing process outcome in their facility.
ASA also takes pride in offering our services globally, and developing systems and partnerships worldwide. Recent exceptional performance has seen our skilled teams travel to India, China, Mexico, Argentina, New Zealand, Thailand, the USA, and Canada. Our global footprint for projects abroad continues to grow, thanks to our high customer retention and due to our team always going above and beyond for the customer. Below you can see some FANUC robots completing various applications.
.
Support Robotics Australia
As a leading robotics company in Australia, ASA values its client centered approach. For this reason, we offer onsite support, servicing, and training to our clients. The support we provide includes performing a needs analysis, training and project integration, and automation facilities. We have skilled process engineers, project and software engineers as well as installation engineers for turnkey solutions.
Additionally, ASA takes pride in robot servicing for our clients, which we do yearly. Our team understands that robots work effortlessly for long periods of time. As such, servicing is vital to ensure that your robots remain in good condition. We replace batteries and check wear and tear to enhance the robot's motion accuracy, and uptime.
ASA is dedicated to offering individual training solutions to our clients. The training involves mechanical and electrical maintenance, safe machine operation, troubleshooting and programming. We can also arrange to perform the activity at our client's site.
Recommended Robotics Australia
ASA is today's solution for quality and consistent robotic services in Australia. Nowadays, the difficulties experienced in integrating applications on assembly lines calls for engineers to drive for the utmost quality. ASA has a skilled team that provides effective, comprehensive, quality design, construction and integrated facilities to the Australian robotics sector.
Essentially, we focus on increasing throughput and sturdiness in daily production to the Australian Robotics sector. As a result, robotic systems via ASA will increase productivity, lower labour costs, and minimise the waste produced at the initial source point.
It is through our integrated approach that ASA strives to become a trusted partner in your manufacturing operations. You can trust us to help you increase the productivity of your manufacturing business as you enjoy our innovative applications. Our communication lines are open 24/7 since we are ready to assist you in any way we can. For our latest Robotics Australia News, click here and here.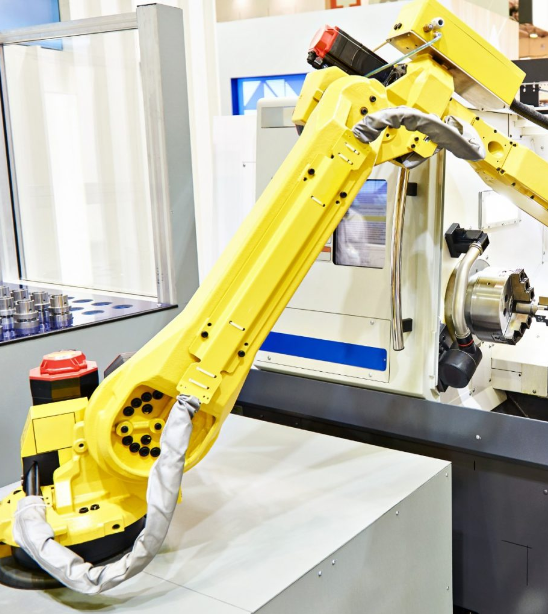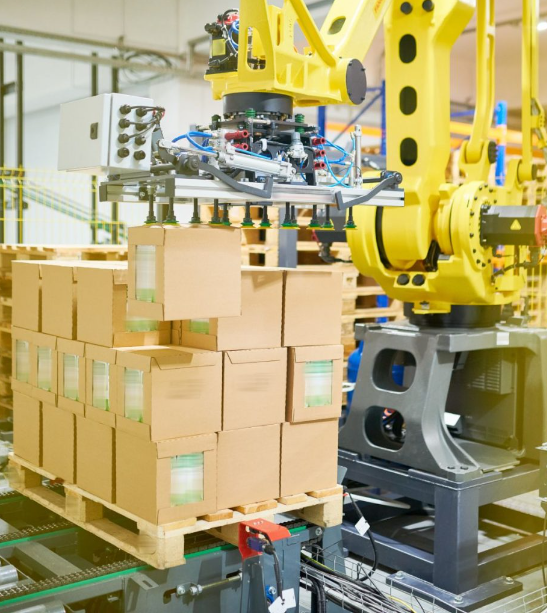 Click an Application to Explore Further:
| FANUC Paint Finishing |  Welding, | Palletising Robots | Machine Tool Tending | Robotic Vision Inspection Systems |  Plastics Painting  | Materials Handling Applications |Deburring and Polishing | Fibreglass and Gelcoat Robots | Sealing and Dispensing | Picking and Packaging | Material Removal  | Shot Blasting and Peening  |
More (Recent) News Stories from Automation Solutions Australia:
Deburring Machines | Robots a Historical Overview | Robotics Engineering | Automatic Paint | Robotic Loading Systems for CNC | Unlocking Your Manufacturing Potential | Spray Painting Robots | Automatic Sandblasting | CNC Mills | Automated Welding | Unlock the Future with Automation Systems | Robot Company, The Automation Era | Choosing an Automation Company | Harness the Power of Robotics with ASA | Robotic Painting | Automotive Welding | The Path to Machine Tool Automation | System Integrator Australia | Robotic Welders | Automate your CNC | Automation Company | Electrical Design | Human Machine Interface | Plastic Paint Robots | PLC Programming | Robotics Australia | Materials Handling Solutions | Industrial/Manufacturing Robots | Industrial Engineering | FANUC Robot | Shot Blasting | Robotic Automation Solutions | Industrial Automation | FANUC Industrial Robots | FANUC Collaborative Robots | FANUC Palletising Robots | Robotic Palletisers | Robotic Fibreglass Spray Machines | CNC Machine Automation | Robotic Arm – An Industry Guide | The Cobot |