Automated Solutions Australia (ASA) has been one of Australia's leading FANUC robot integrators since our inception in 2002. Call us for installation, programming, and support.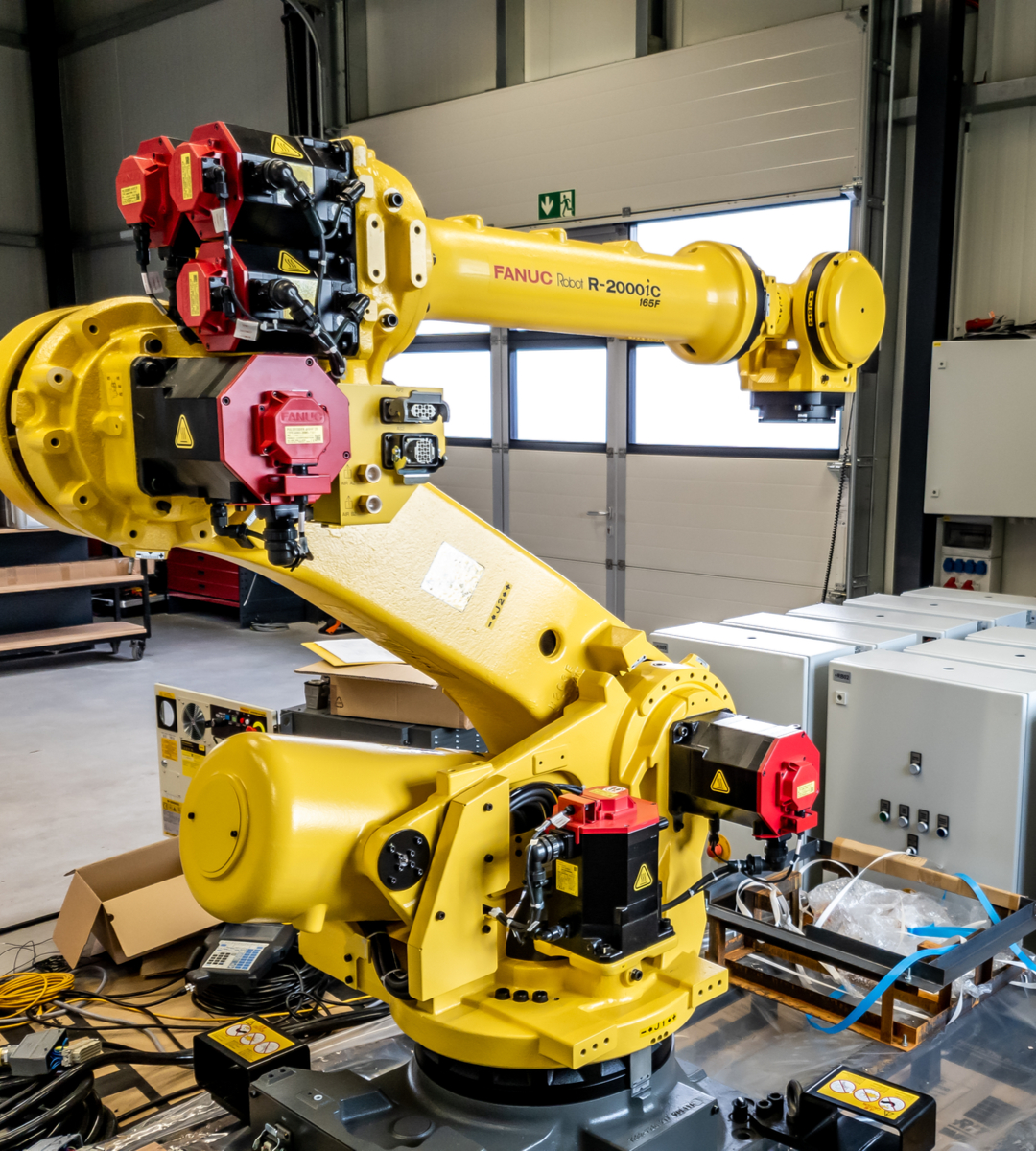 Fast Solutions for Your FANUC Robot
At Automated Solutions Australia (ASA) we thrive on helping Australian business of all sizes achieve their automation goal. This enables them to compete on the world stage using FANUC robot systems. We design and engineer advanced robotized solutions to enable our customers to improve their productivity and profit margins.
With a commitment to delivering tomorrow's solutions today, we focus on boosting throughput, quality and a speedy return on investment. We provide complete project management, from initial concept and design through to installation and commissioning.
Whatever automation you need, ASA is dedicated to remaining an important part of your manufacturing cycle. A FANUC robot is the perfect choice for your manufacturing processes. ASA has a strong team that deliver great outcomes in Australia and world wide. Our recent projects have seen us travel to countries like Canada, Brazil, and the USA.
We have a project management team, designers and engineers, whose dedication has gained us a strong client retention rate in excess of 90%. Whether it's automation hardware, software, robots or application engineering, call us today to discuss your automation needs.
Advantages of a FANUC Robot
With the advanced FANUC Robot technology, ASA can provide numerous robot models with up to 2300kg payloads and 4.7 meters of reach. With a FANUC robot, you can be sure of fast cycle times, an increase in productivity and better product quality. They reduce repetitive strain injuries in the work place, thus eliminating OH&S issues and costly rework in manufacturing. You only need to program the robots once for a given style, and they will operate tirelessly for your business. ASA provides ongoing programming, production support and operator training to ensure your business succeeds.
ASA's experience with FANUC robot simulation packages mean our team can complete a full offline simulation for the task at hand and can provide remote support as required. The simulation package can also help you picture the cell and its surrounds in your factory or workspace. We believe that FANUC are the global leader in robot technology.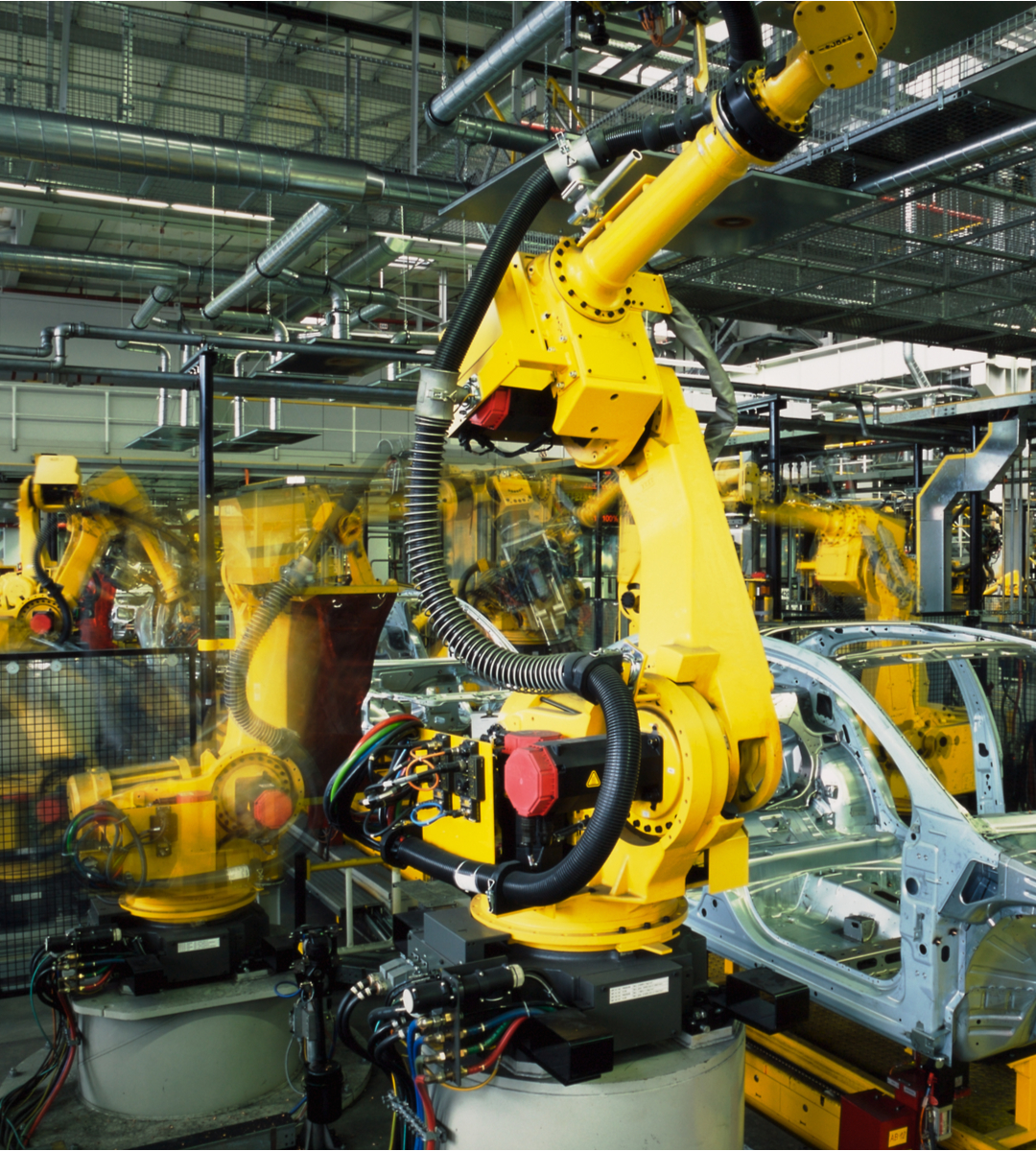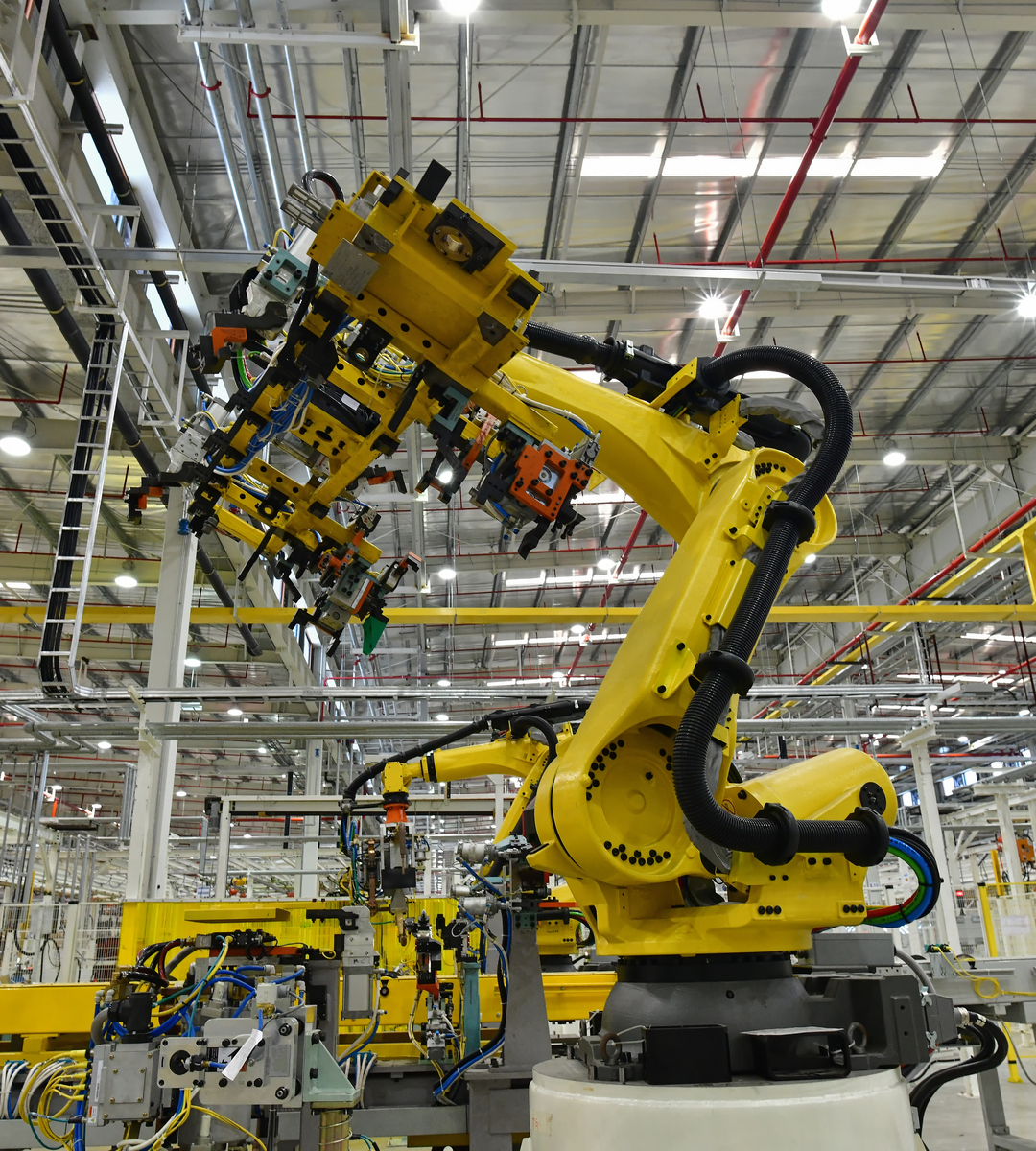 Increase Your Throughput with FANUC Robots
ASA is committed to providing you with a quality FANUC robot to your manufacturing facility. We want our customers to compete on the world stage, and these robots can help you achieve this goal.
We are here with you through your entire automation challenge. Our team can provide a Needs Analysis for clients who may not know where to start with automating their processes. We are here to work with you to suggest the correct approach, optimise the cycle time, material utilisation and reduce labour costs. Building on this analysis, we then begin the process with the cell concept and design where we simulate the FANUC robot path and core tasks.
We then get busy and construct the cell either in our workshop or on-site. Next, we commission, buy-off and support you with training and production. We then continue to support you with breakdown, servicing and maintenance requirements for your FANUC Robot.
Worried about servicing? ASA provides annual servicing to ensure that your FANUC robot unit remains at its very best. When your robot is serviced, you experience better results and high uptimes for your production process. This ensures your FANUC robot can remain in excellent condition for years to come.
Specialist Integrator
Automated Solutions Australia (ASA) is an experienced FANUC robot integrator with headquarters in the Northern Suburbs of Adelaide, and an office in Melbourne. We specialise in designing, engineering and integrating flexible automation solutions for the Australian manufacturing sector. In our 20 years of experience, we have grown our services to include projects abroad. Our most recent international work has seen our teams travel to Korea, India, Mexico, Canada, South America and the United States. ASA's work spans the globe across several industries, including automotive, aerospace, medical, energy, foundry and consumer goods and electronics.
At ASA, we have a 250 m2 office and a warehousing complex to meet the needs of our primary customers. This facility is the hub for our engineers, designers, and project management team. We also have engineers based in Melbourne, servicing customers across the Eastern seaboard and New Zealand, with the FANUC robot range. Our ASA team provides excellent customer services. The result? Excellent customer retention rates. We are here to deliver tomorrow's solutions today, with the integration of the FANUC robot range.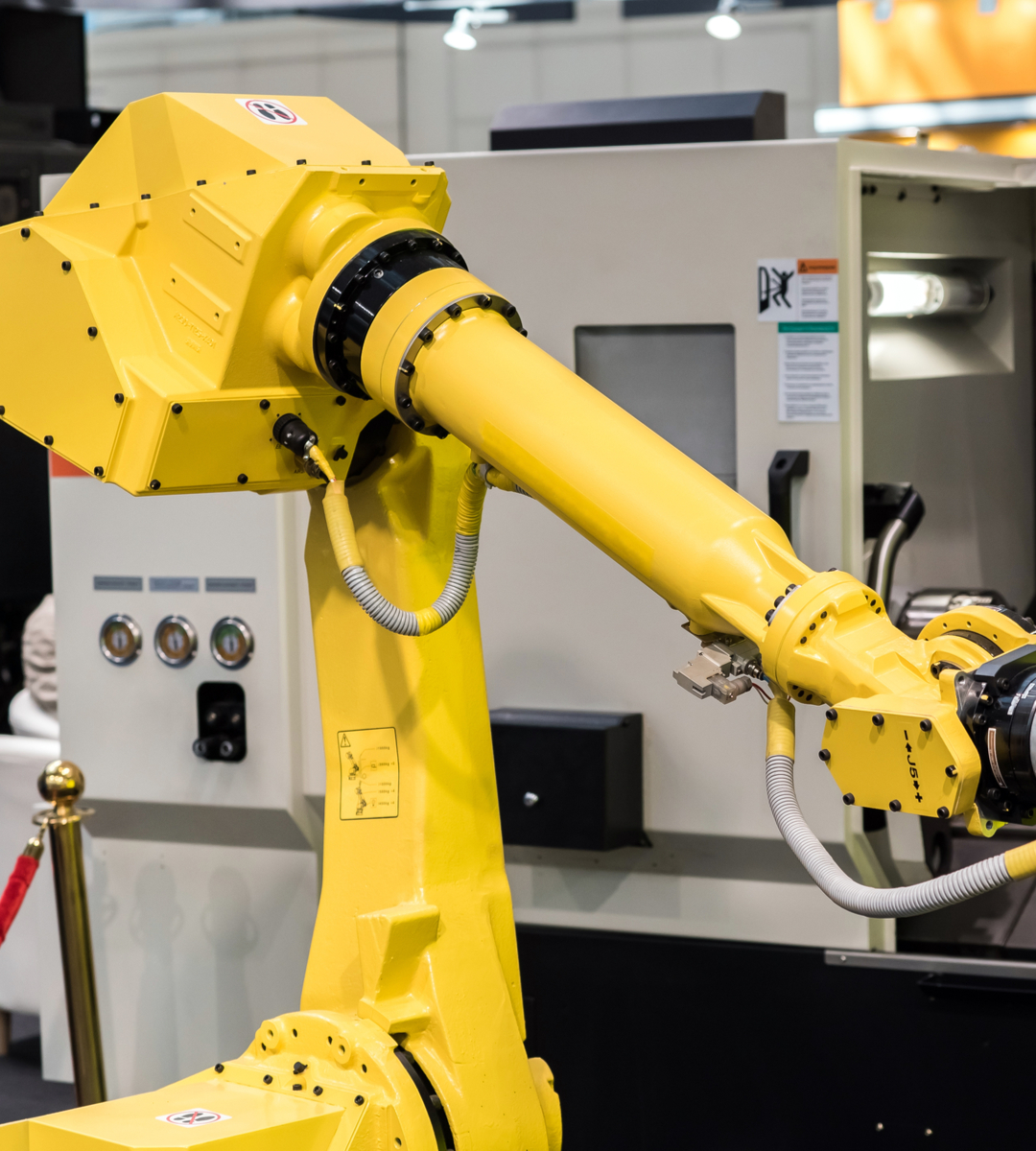 FANUC Robot Specialists
Our ASA team are FANUC robot specialists from concept to system designs, installations, programming and support. ASA proudly uses  FANUC, who have pursued the automation of factories since 1956. The company contributes to the manufacturing industries world wide by promoting automation and efficiency in manufacturing factories. At ASA, we offer several solutions to suit most automation needs. Our team works with multiple industries across Australia to create automation systems using the FANUC robot range.
ASA has access to over 100 different models of FANUC robots, with payloads of up to 2300kg and reaches of up to 4.7M. Our team has a lasting relationship with FANUC and we believe that FANUC is the global leader in robot technology. A FANUC robot can be used to reduce labour costs, lower cycle times, increased productivity, and reduced waste. We are skilled FANUC robot integrators, and we can offer on-site support in the form of training, automated facilities support and project integration.
At ASA, we have a range of engineers ready to handle any FANUC robot service calls, whether it be repairs, support, or programming development. At ASA, we believe the FANUC product line increases the competitiveness of manufacturers by creating opportunities to help them maximise their productivity. Whether you are a small or large manufacturer, the FANUC product range has a robot that can meet your needs.
At ASA, our mission is to bring the world's best practices to the flexible automation sector. Our goal is for our customers to have an advantage over their competitors. Our engineering team develops solutions to improve throughput, quality and productivity while giving a quick return on investment. We continue to offer excellent customer service world wide to ensure that your FANUC robot constantly operates in top condition and achieve high productivity. Our team understands there is no one-fits-all solution and that is why we offer custom services.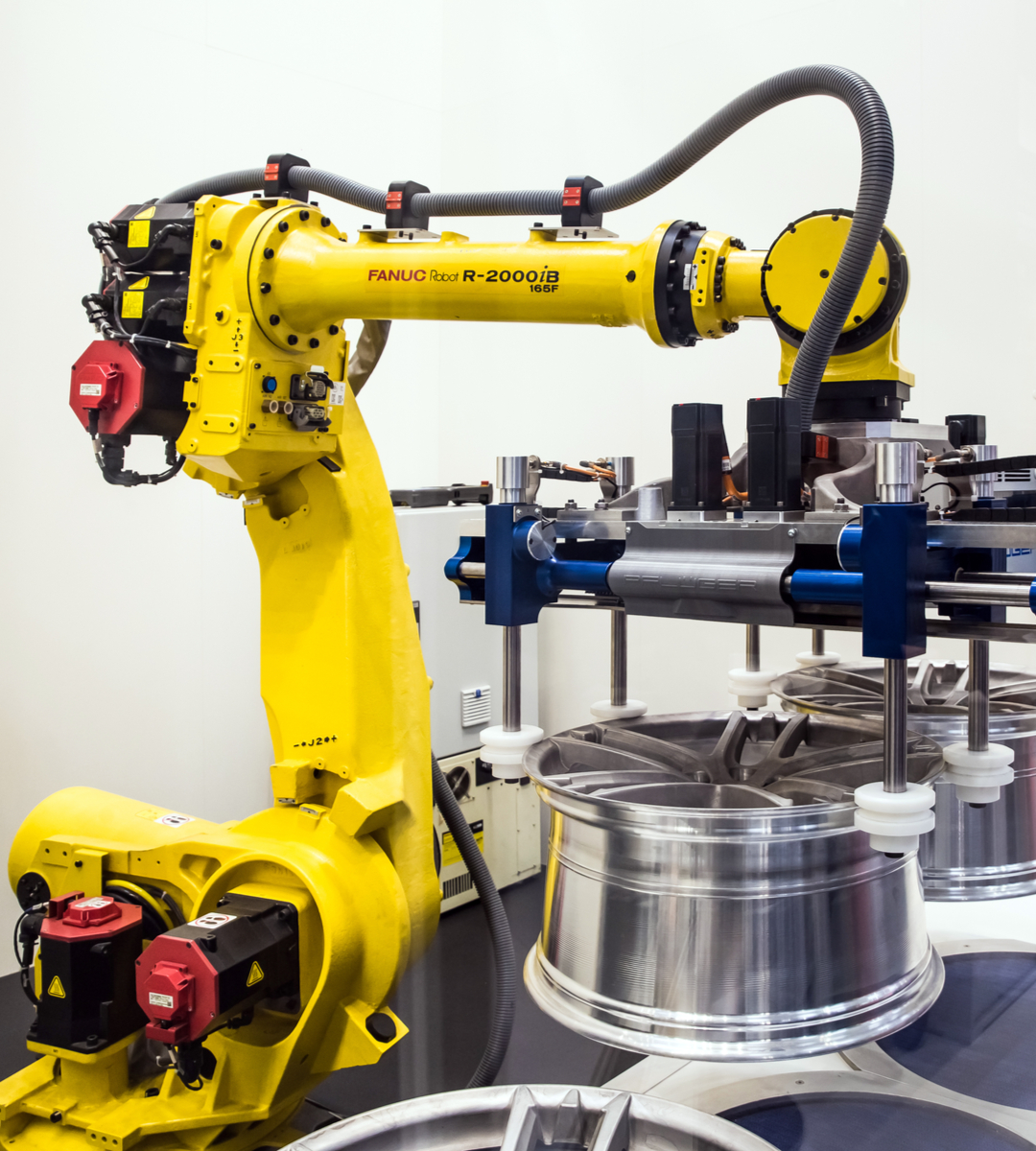 Click an Application to Explore it Further:
| FANUC Paint Finishing |  Welding, | Palletising Robots | Machine Tool Tending | Robotic Vision Inspection Systems |  Plastics Painting  | Materials Handling Applications |Deburring and Polishing | Fibreglass and Gelcoat Robots | Sealing and Dispensing | Picking and Packaging | Material Removal  | Shot Blasting and Peening  |
More (Recent) News Stories from Automation Solutions Australia:
Deburring Machines | Robots a Historical Overview | Robotics Engineering | Automatic Paint | Robotic Loading Systems for CNC | Unlocking Your Manufacturing Potential | Spray Painting Robots | Automatic Sandblasting | CNC Mills | Automated Welding | Unlock the Future with Automation Systems | Robot Company, The Automation Era | Choosing an Automation Company | Harness the Power of Robotics with ASA | Robotic Painting | Automotive Welding | The Path to Machine Tool Automation | System Integrator Australia | Robotic Welders | Automate your CNC | Automation Company | Electrical Design | Human Machine Interface | Plastic Paint Robots | PLC Programming | Robotics Australia | Materials Handling Solutions | Industrial/Manufacturing Robots | Industrial Engineering | FANUC Robot | Shot Blasting | Robotic Automation Solutions | Industrial Automation | FANUC Industrial Robots | FANUC Collaborative Robots | FANUC Palletising Robots | Robotic Palletisers | Robotic Fibreglass Spray Machines | CNC Machine Automation | Robotic Arm – An Industry Guide | The Cobot |