We are the leading integrator of the FANUC Paint Robots series in Australia, with over 20 years of expert experience. Call ASA for your Paint Finishing Needs Today!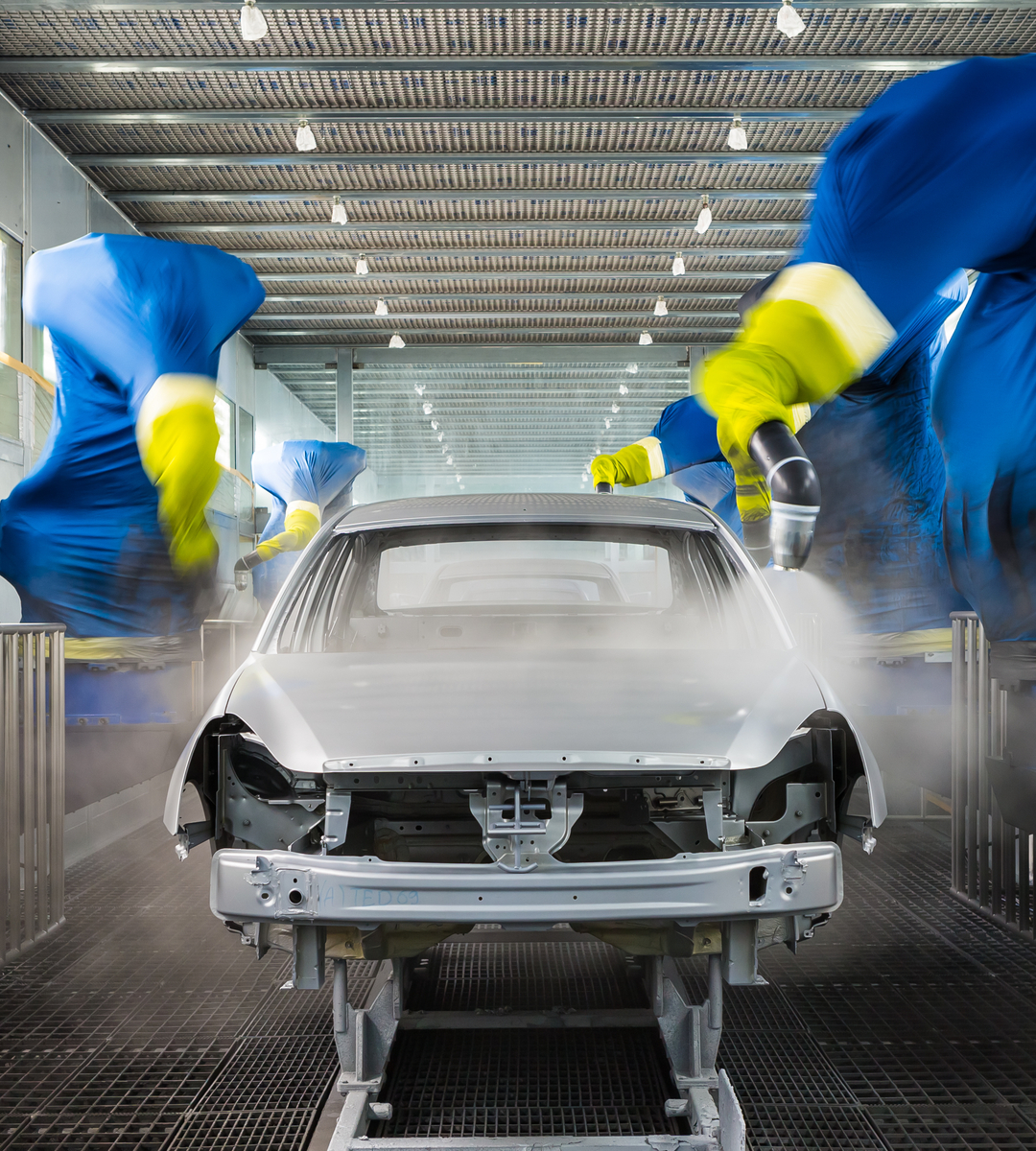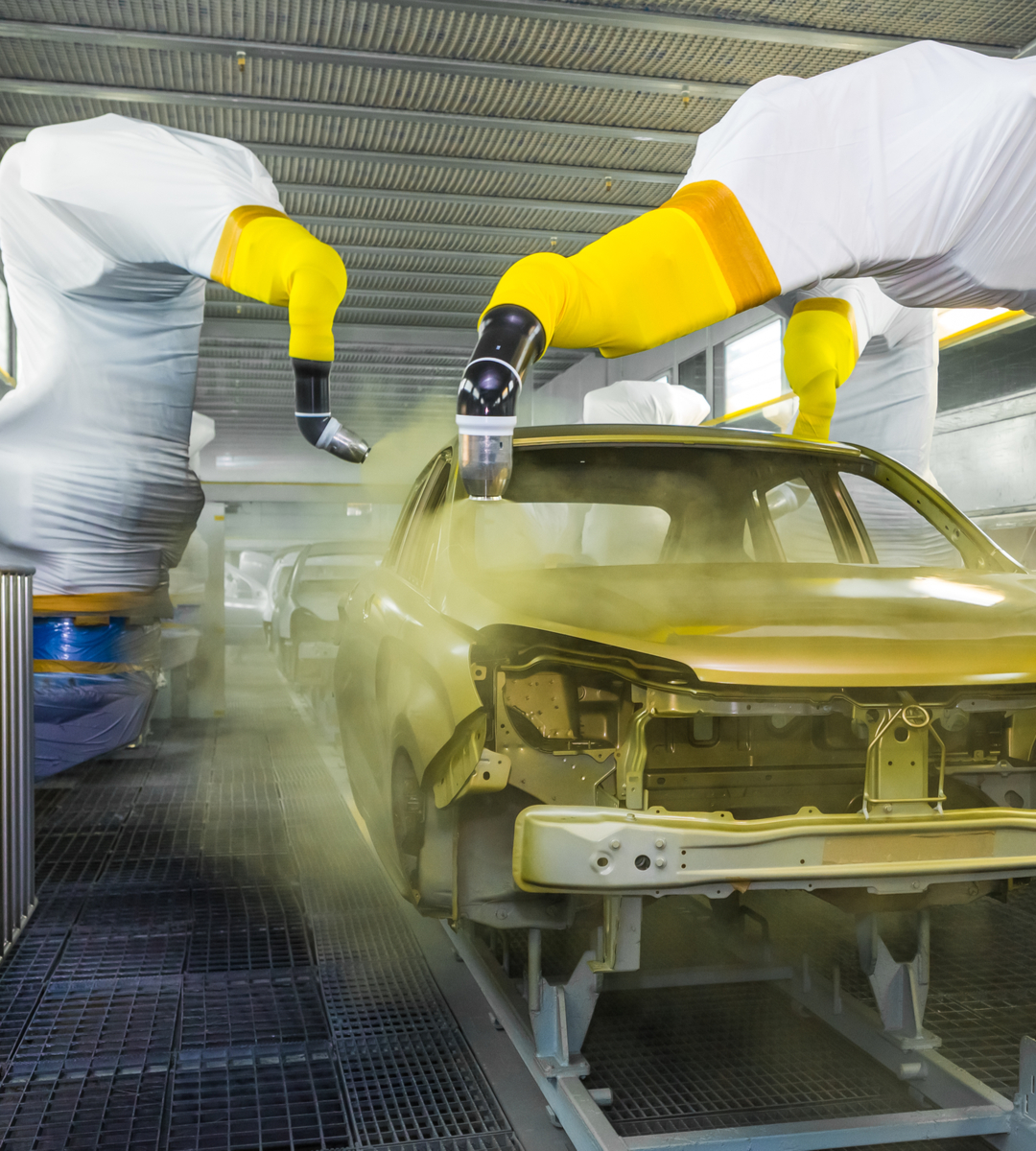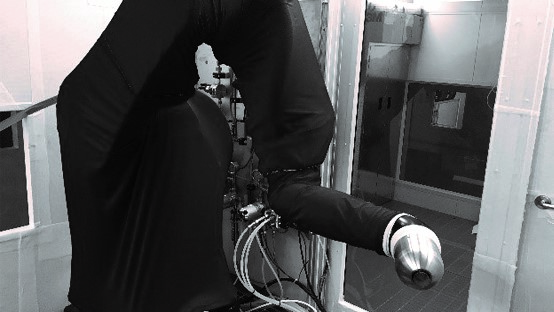 Paint Finishing and Dispensing Robots
Paint robots and dispensing robots are used for a wide variety of applications. Ultimately, they offer optimised working envelopes, maximised throughput, high yield, and repeatable quality. Additionally, most models are designed to operate in harsh environments. In addition, FANUC Painting Robots are usable in conjunction with many different paint guns and automated applicators. This also includes Electrostatic applicators (air or bell), HVLP and even glue dispensing. Automated Solutions Australia (ASA) work with all major suppliers and can tailor a custom solution that meets your industrial manufacturing and painting needs.
Robotic automation results in a consistent film thickness while optimising coverage, visual appearance, and reduced raw material consumption. Altogether, a well-engineered system is capable of improving your part's appearance, First Time Quality (FTQ) and productivity. Ultimately, this enables your business to compete in a global market.
Paint Robots – The benefits
  Reduction in waste at the point source of origin
Firstly, modern paint robot systems far exceed the transfer efficiency and material utilisation when compared to traditional spray guns and spray systems. As a matter of fact they are easy to program and the robots deliver the same excellent finish time after time. Certainly, you can depend on the proven FANUC Robot technology to increase your competitive advantage.
  Increased uptime
Painting Robots don't go on breaks or stop to mix more paint. As a result, you can expect high equipment uptimes, as well as repeatable and consistent part finish.
  Reduced volatile organic compound (VOC) emissions
2-component paints (2k) contain harsh solvents and isocyanate components that may be harmful when atomized. Furthermore, painting robots reduce the exposure to your personnel and reduces the OH&S risk to your business.
  Improved safety in hazardous working environments
Atomised solvents found in paint materials can generate a potentially explosive environment.
FANUC Painting Robots are intrinsically safe, meaning they are suitable for dangerous environments.
Automated paint robotic solutions can be designed for solvent borne, waterborne as well as 2 and 3-component systems. So at ASA, we can tailor a solution which meets your needs.
  Reduction in Rework & Repair Rates
The simple nature of robotic application leads to less warranty recalls, claims and customer rejections. Specifically, rework due to manual application error is gone, as Paint Robots provide you with total control of your process.
  Optimisation of Film Build
Lastly, paint robots have the ability to alter application parameters on the run. Subsequently, this includes fan and atomisation air profiles, bell speed, flow rate, electrostatic charge and angle of attack. So this gives you total control of your film build and visual appearance.
With over 20 years experience, Automated Solutions Australia (ASA) solely install FANUC paint robots for their superior quality and superior reliability. Additionally, FANUC boasts the widest range of paint robots. Importantly, this is for any painting or coating application. In short, FANUC paint robots use state of the art technology in a form that is user friendly and simple to use.
Benefits of choosing FANUC Paint Robots
  Highly Flexible
FANUC paint robots can be floor, wall, angle and ceiling mounted. Additionally, you have the option to select left or right-hand arms. Ultimately, this offers you total freedom in process design. Specifically, this includes layout optimisation and better maintenance access for servicing.
  Maximum Adaptability
FANUC paint robots offer high arm and wrist payload which supports both gun applicators and a variety of rotary atomisers. Generally payloads of up to 15 kg on the short (700 mm) arm variant and 10 kg on the longer (900 mm) outer arm variant are possible.
  Great Reliability
The application hardware packaged inside of the robot arm provides rapid, accurate and consistent performance.
  Cost Effective
The light aluminium arm fitted to FANUC paint robots saves money by lessening energy costs. Subsequently, they require less power to operate and provide further safety benefits since there is no risk of ignition should a collision occur.
  Hollow Wrist Design
FANUC Paint Robots have a hollow wrist design. As a result, cabling and services are routed through the robot arm. Ultimately, this stops both the risk of cable catching and contamination from paint debris that may fall from exposed hoses. Furthermore, the in-arm hose design allows for tight manoeuvring. Addtionally, it's narrow forearm allows for easy manipulation around parts.
  Integrated Process Control
With in-arm process control, your paint material is delivered directly to the robot. Henc the integrated fluid handling of the FANUC robot ensures the material is mixed to the correct ratio. Also, it ensures it's delivered efficiently to the applicator. Thus minimising downtime and maximising the control of your painting process
  Conveyor Tracking
The line tracking of the FANUC PaintTool software allow the robot to paint while the parts are constantly in motion. Effectively making the working envelope of your robot larger. All whilst your production rates are maintained.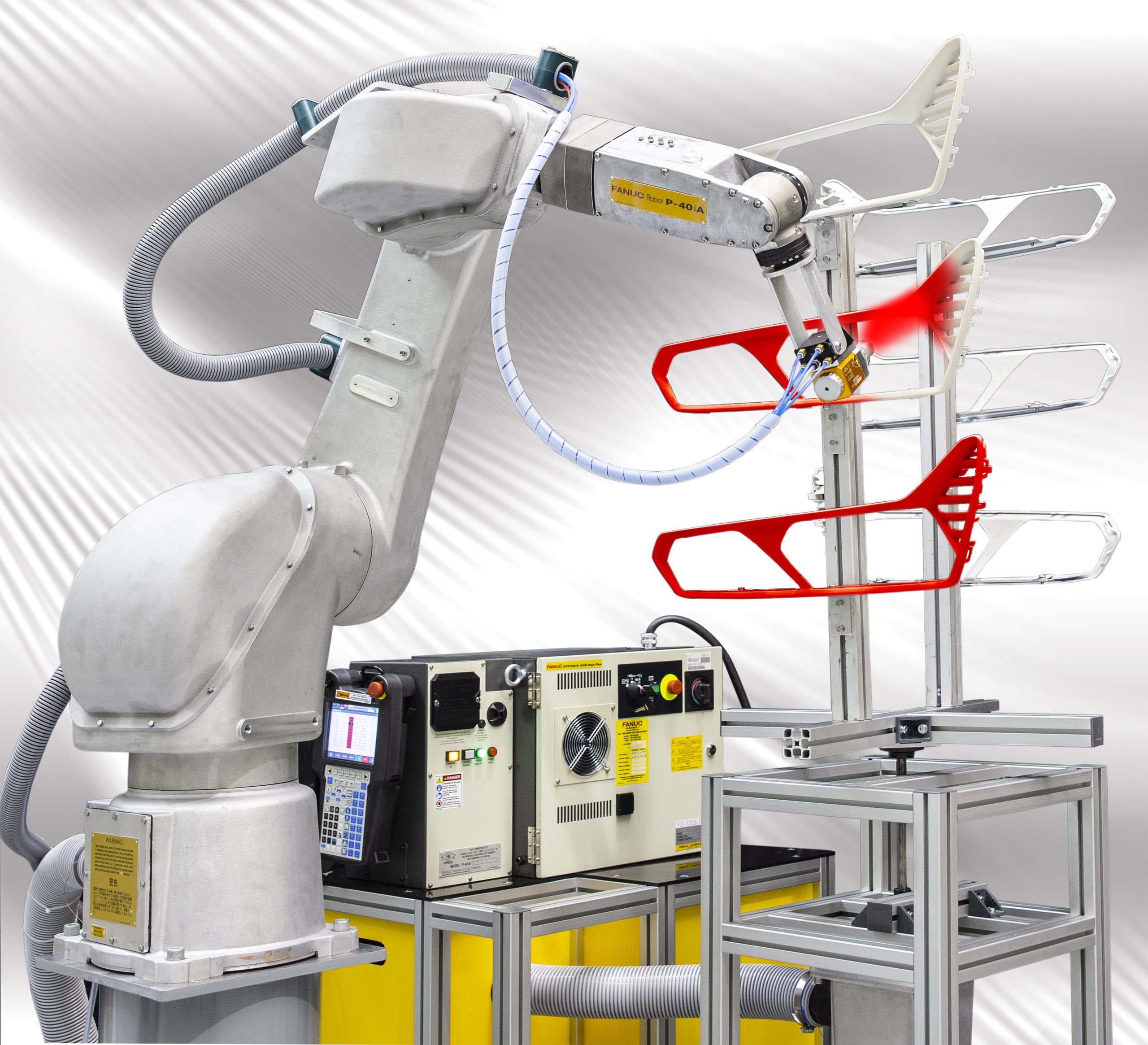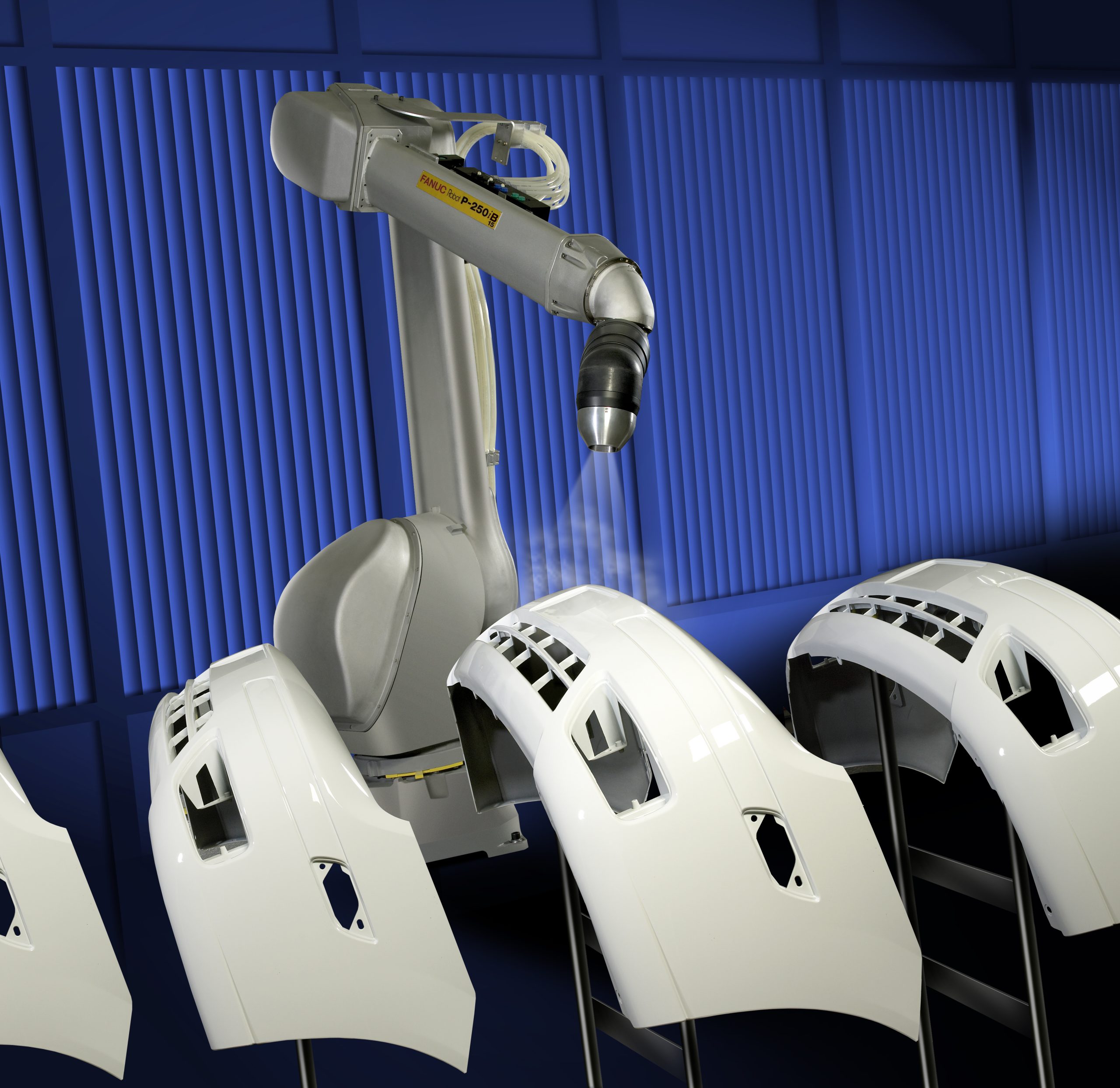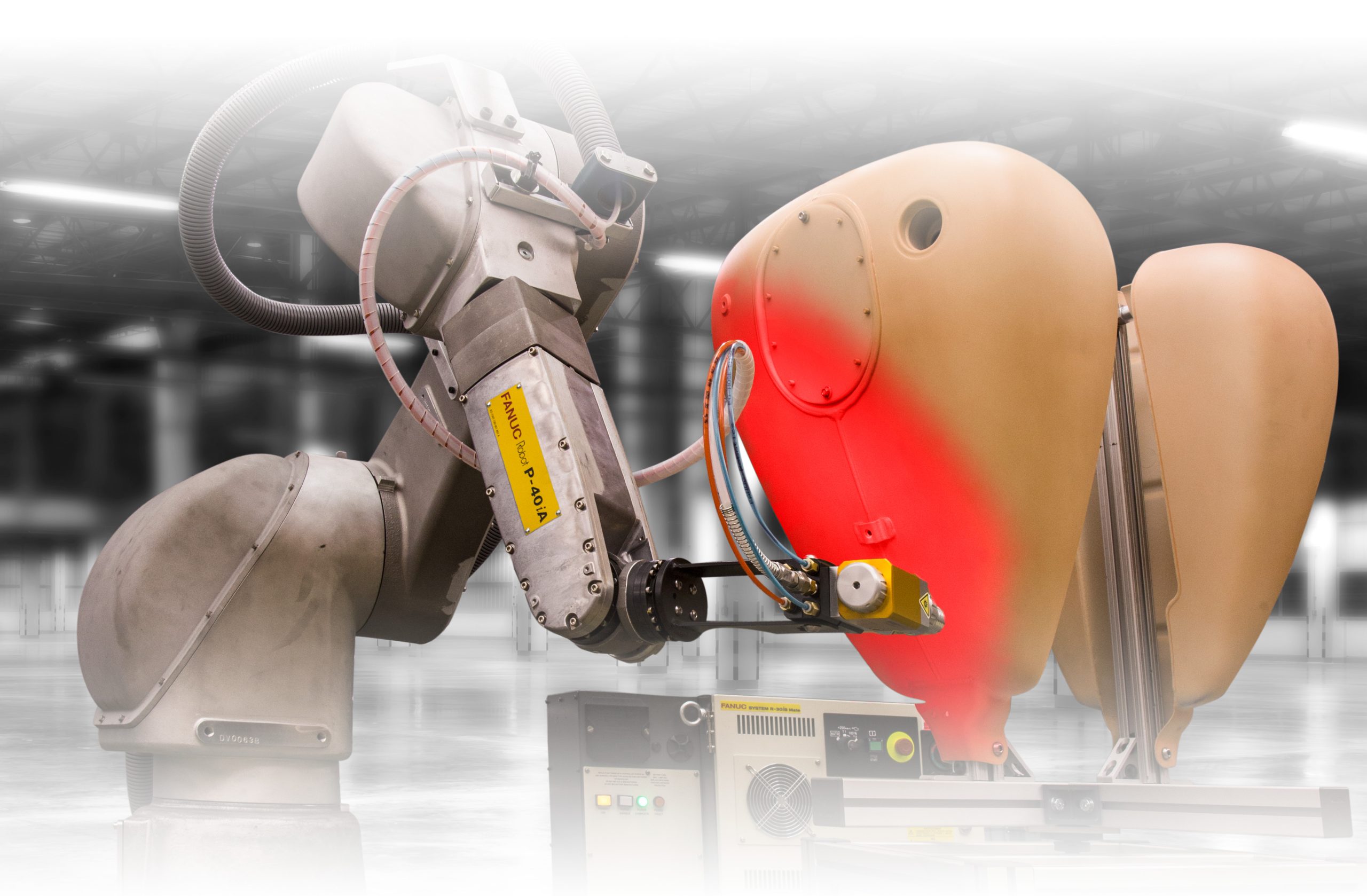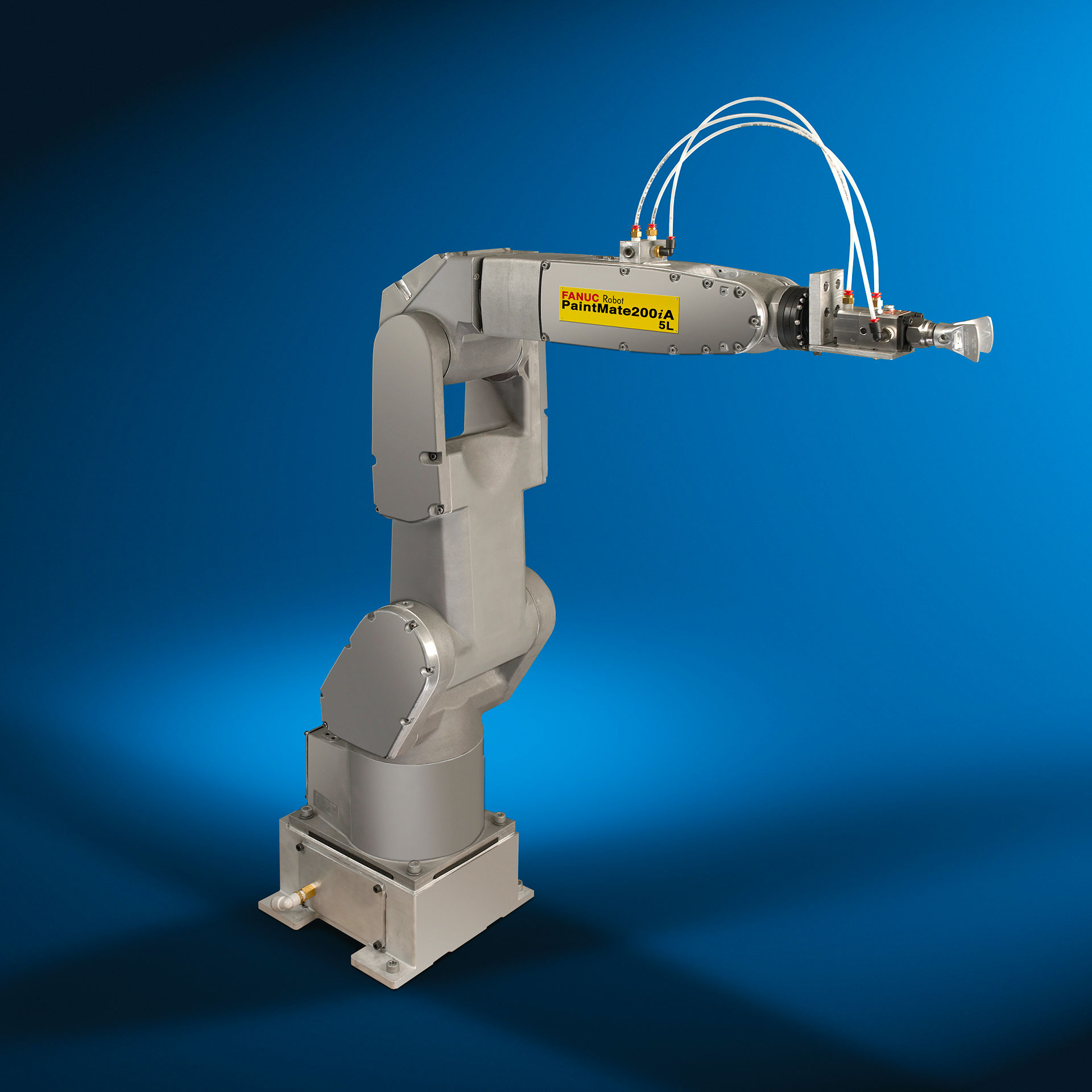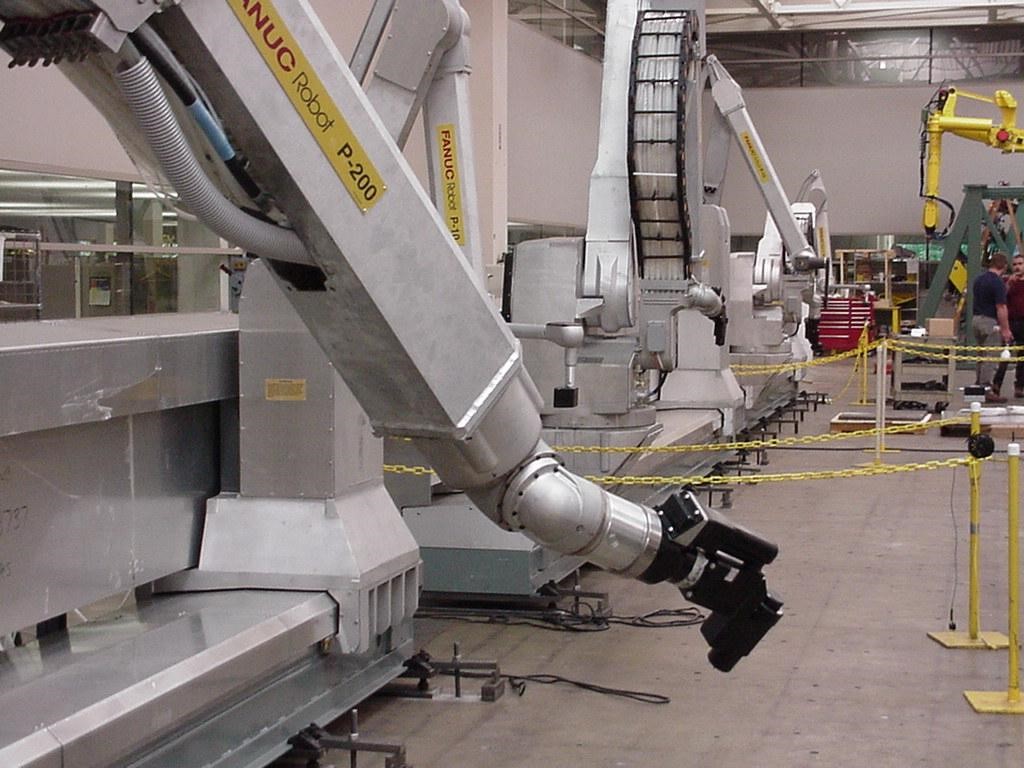 Improving the Quality of Your Paint Robot
A paint finishing system can increase your finishing quality while improving production speed and productivity. At ASA we strive to bring the best custom, engineered, innovative and integrated solutions to the flexible automation industry.
We have been a leading automation provider in Australia for 20 years, particularly in the paint finishing market. Ultimately, this is due to our excellent knowledge of painting robots, finishing systems and paint application techniques. Hence our clients can gain an impressive edge in the market. Importantly, paint robots and automated finishing systems deliver time and time again. Alas, they never stop for a break.  Thus our solutions result in enhanced throughput, productivity and quality for our customers. ASA has an excellent team of engineers, designers, and project management that provide top level workmanship and industry knowledge.
Our mission at ASA is to bring forward superior automation solutions. Making them available to our customers here in Australia. Our approach is simple. Overall, our active and responsive collaboration with our clients, is at the forefront of what we design and integrate. Importantly, we do this by drawing on our greatest asset – our people. With decades of experience in the sector, our people are constantly challenged. Undoubtedly this is to deliver the latest in automation hardware, software, robotics and application engineering.
Our professional nature, integrity, and excellence in the automation industry have earned us our strong reputation. Alas we have established ongoing relationships with our clients, proudly holding a client retention rate in excess of 90%.
Benefits of Our Paint Robot Systems
At ASA, our robotic painting systems can help you reduce waste in your paint finishing application. Moreover, modern paint robots are easy to install and program, and can deliver higher quality paint finishing without issues of repeatability job to job. By using a painting robot as part of your manufacturing process, you can remove operators from dangerous and toxic environments – reductions in chemical exposure to isocynates. Furthermore, the benefit of a reduction in volatile organic carbons (VOC) emissions due to a reduction in the amount of paint required to paint any given part, primarily due to improved transfer efficiency techniques.
If rotary atomizers are part of the end solution, our robotic painting system can save a large amount of paint compared to manual or fixed automation processes. Specifically through higher transfer efficiency and reduced material consumption – you begin lowering your costs immediately, by lowering waste at the point source of origin.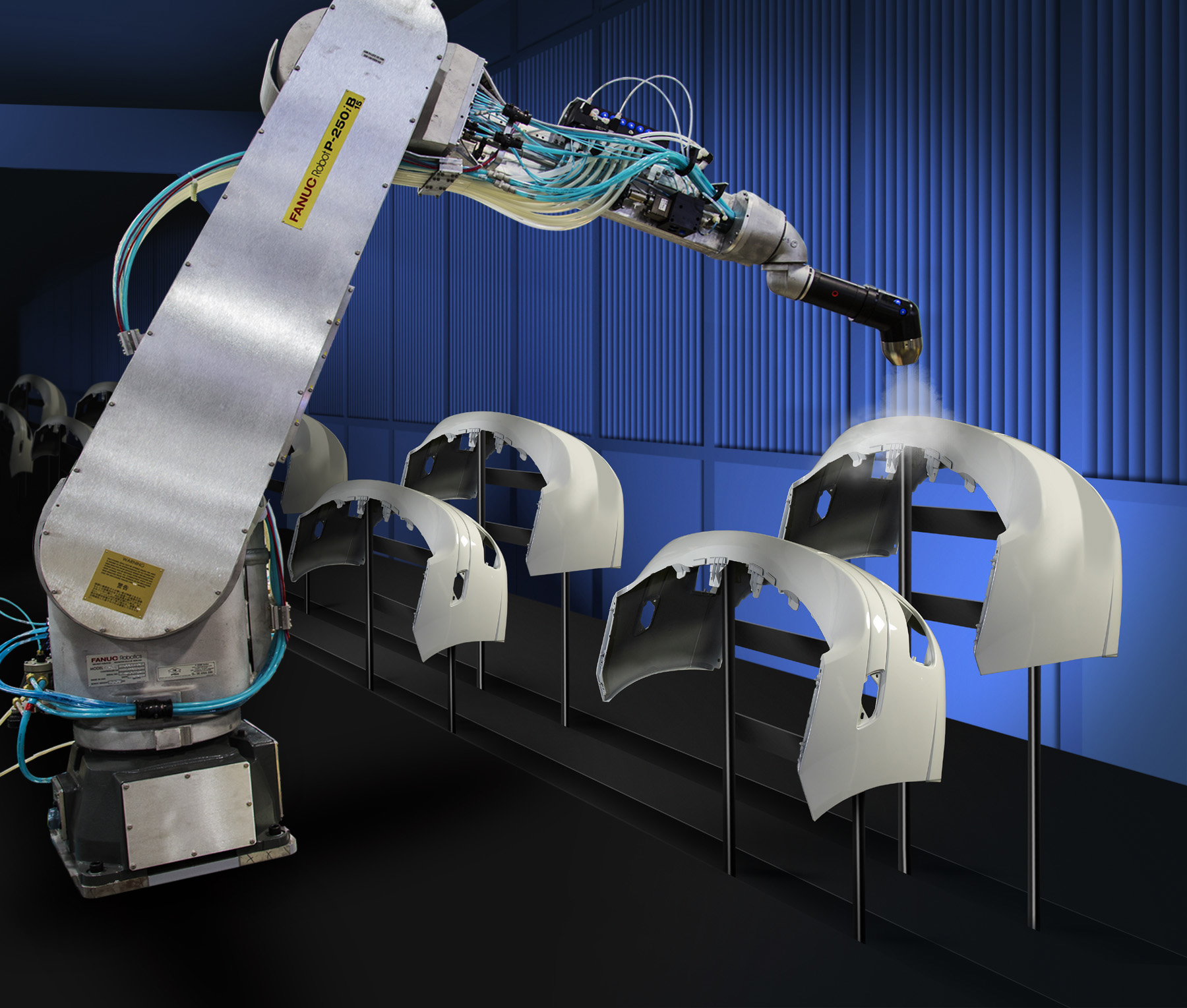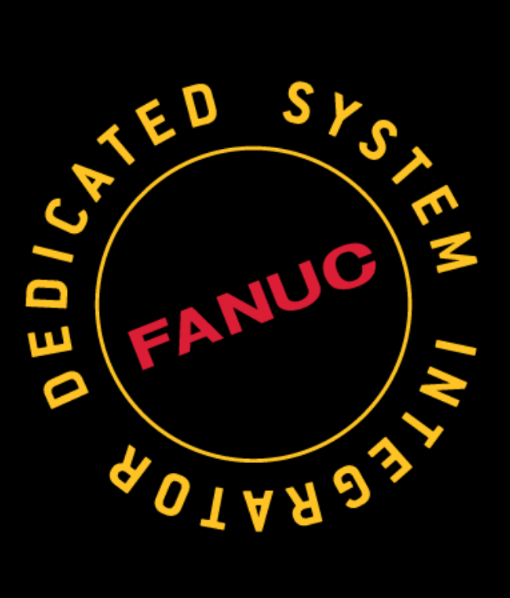 Recommended Paint Robot Finishing
Contact ASA for an industry leading, robotic paint system that can delivery superior pain finishing. With headquarters in Adelaide and Melbourne, we have excellent customer support services in Australia and its surrounds. Ultimately we value long term relationships with clients, and set out by firstly completing a Needs Analysis to identify any issues and address these with an optimised automated solution. Additionally, our skilled team makes on-site visits to identify options to employ the best practice from around the world to boost throughput, minimise wastage and improve production flow.
With the Needs Analysis complete, we then begin with concept and design of any identified opportunities. Subsequently, if there are particular constraints which must be met, we use offline robot simulation tools to ensure and verify that our solution is going to function as intended. Then the cell can be procured, with a good level of understanding of the potential return on investment. Lastly cell specific functional training can then be provided to your operators to ensure seamless production, and advanced level training at a later date if required.
Why ASA?
When it comes to servicing your FANUC paint finishing robot, ASA has a wealth of knowledge. Therefore we provide servicing and support as part of our process, however, this phase can be sourced as a stand-alone product.
For medium and larger customers, we also provide a service we call Automated Facilities Support (AFS), where our team support your facility to ensure optimal running, process engineering and equipment monitoring services. This is our Gold standard of customer support and gives you piece of mind that you will always have support in the future. We become an integrated part of the customer solution. With a dedicated person or persons for paint finishing advice, and production support. We find customers who use us in the AFS often have industry leading mean time to repair (MTTR) and mean time between failures (MTBF), optimizing their manufacturing processes.
Call us today for all things paint finishing, breakdown support, servicing, repair and maintenance.
ASA is your ideal FANUC Robot integrator. Whether it's Paint Finishing Melbourne, Paint Finishing Adelaide, or Paint Finishing Australia wide! Our communication lines are open 24/7, ready to assist you in any way we can. Contact us for more information, 1800 ROBOTS.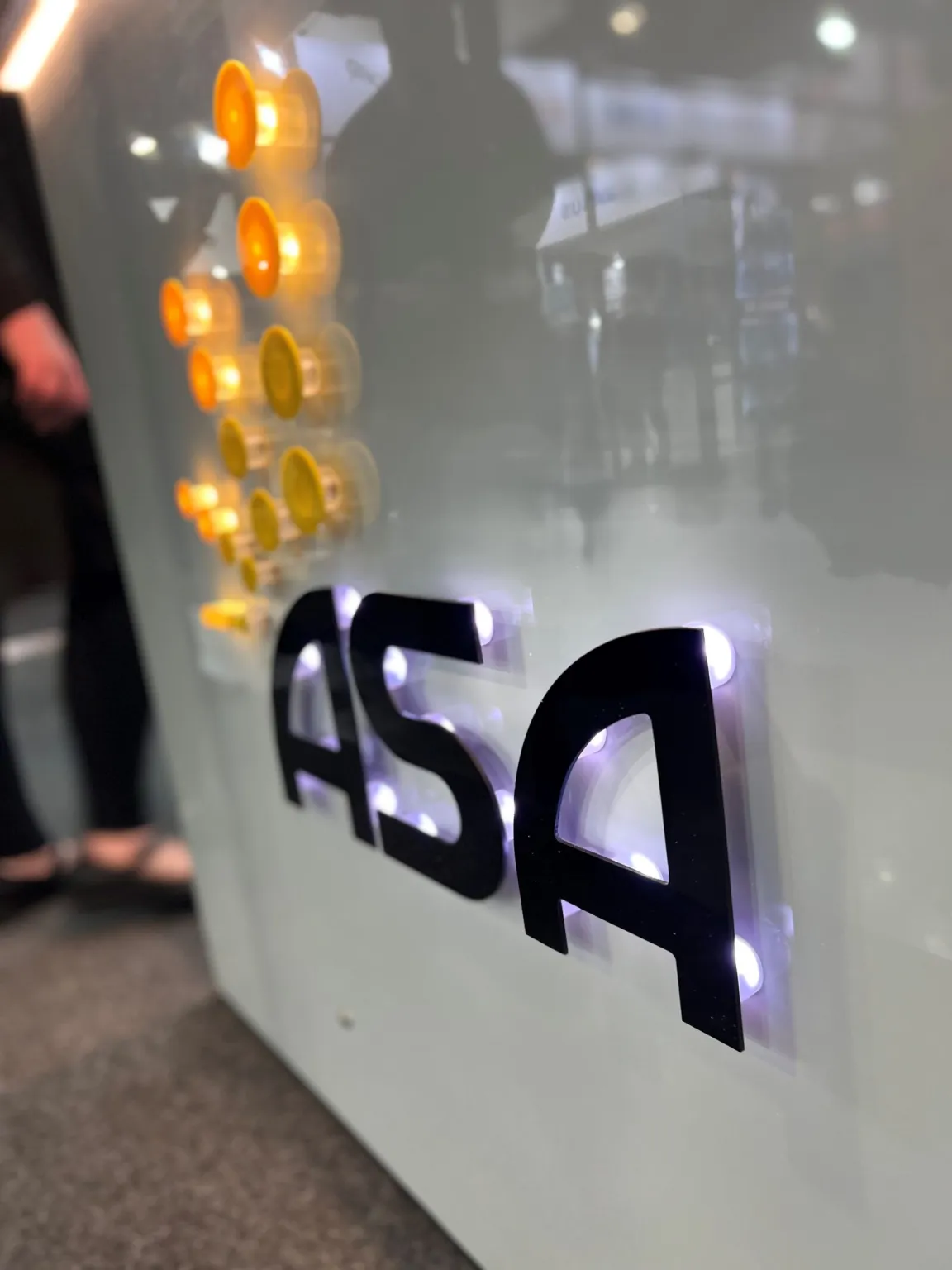 Paint Finishing Robots:

Click an Application to Explore Further:
 FANUC Paint Finishing, 
 Welding, 
 Palletising Robots, 
 Machine Tool Tending, 
 Robotic Vision Inspection Systems,             
 Plastics Painting, 
 Materials Handling Applications,
 Deburring and Polishing, 
 Fibreglass and Gelcoat Robots,                          
 Sealing and Dispensing, 
 Picking and Packaging, 
 Material Removal, 
 Shot Blasting and Peening