FANUC SCARA Robots are excellent for high-speed, precise applications like assembly, pick and place, testing, inspection, and packing.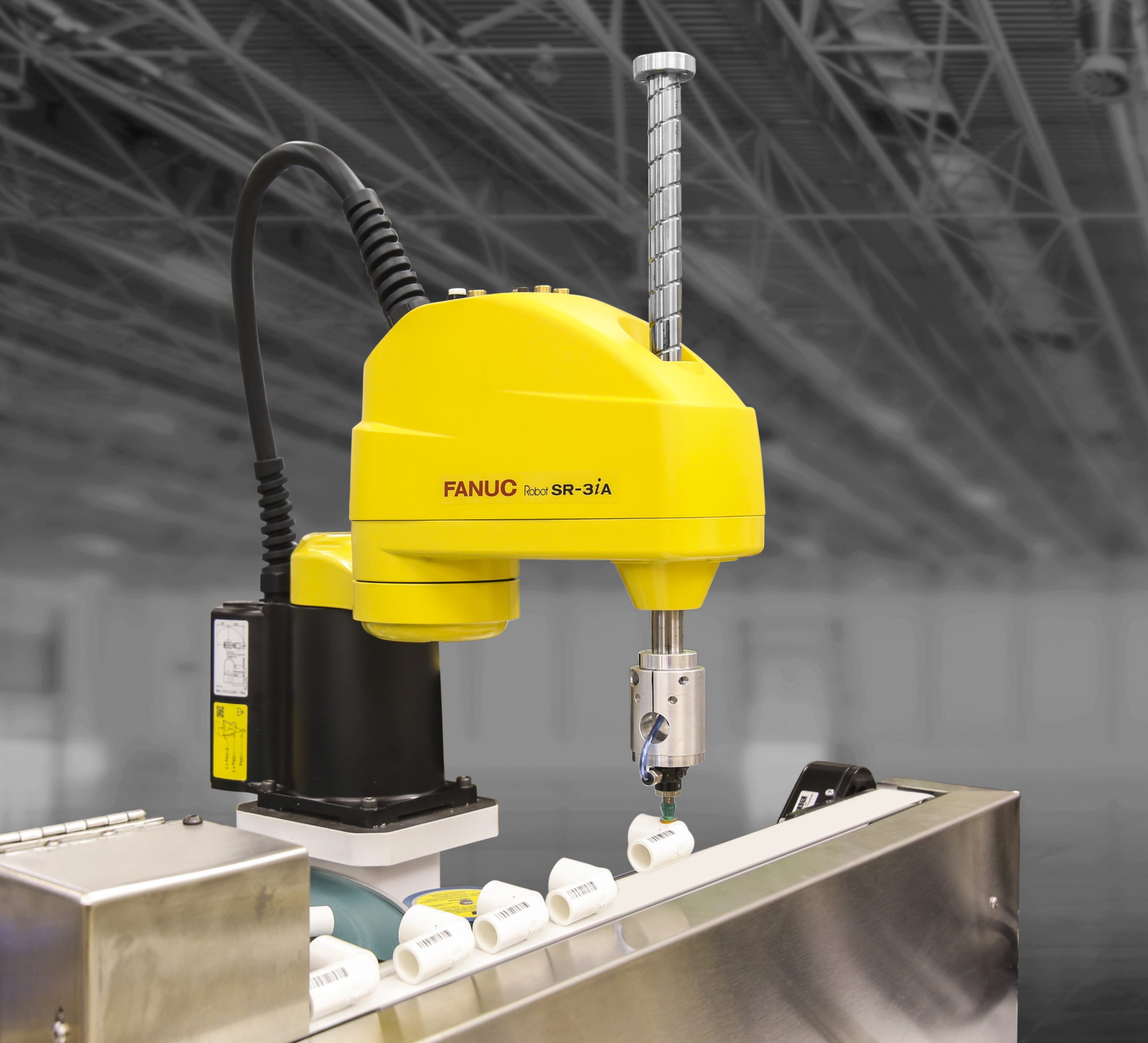 Increase Speed and Accuracy with FANUC SCARA Robots
Looking for a means to increase the speed, accuracy, and reproducibility of 3kg-20kg payload production processes? The FANUC SCARA robot is used in a variety of production applications, including automotive, medical device, assembly, pick-and-place, and packaging.
Full 360° Arc
FANUC SCARA robots are perfect for robotic assembly, robotic pick-and-place, inspection, and robotic packaging applications because to their superior speed. They are also highly accurate. Depending on your demands, they are available with payload capacities of 3kg, 6kg, 12kg, and 20kg. By virtue of its pedestal mount construction, all models have a compact footprint and function within a 360° arc. Integrating services takes away the possibility of snagging.
FANUC SCARA Robots are Fast and Consistent
As a result of its speed and consistent nature, FANUC SCARA robots are an excellent method for boosting the efficiency of pick-and-place or assembly activities. Learn when a SCARA robot will improve the efficiency of your application.
The robot has two arms linked at the base and the junction of arms one and two. The X-Y motion of the SCARA is controlled by two separate motors using inverse kinematics and interpolation at the J1 and J2 joints. The ultimate X-Y position at the end of arm two is determined by the J1 angle, J2 angle, arm one length, and arm two length.
ASA is your ideal FANUC robot integrator.  Our engineering team at ASA are FANUC robot specialists, from concept to system designs, installations, programming and support. At Automated Solutions Australia (ASA) we thrive on helping Australian business of all sizes achieve their automation goals, enabling Australian manufacturers to compete on the world stage.  For all your FANUC industrial Robot and FANUC Collaborative Robot needs, Automated Solutions Australia are your Australian industry leading experts.
Whether you are a large or small manufacturer, if you think the FANUC SCARA Robots might be the right series to automate your manufacturing process, we invite you to contact Automated Solutions Australia to explore our FANUC range today on 1800 ROBOTS.