At ASA, our robotic solutions provide efficient and safe materials handling solutions. Call us today to learn how our team can help you reduce your occupational health and safety concerns, improve your speed of handling, and increase your ability to work across multiple shifts.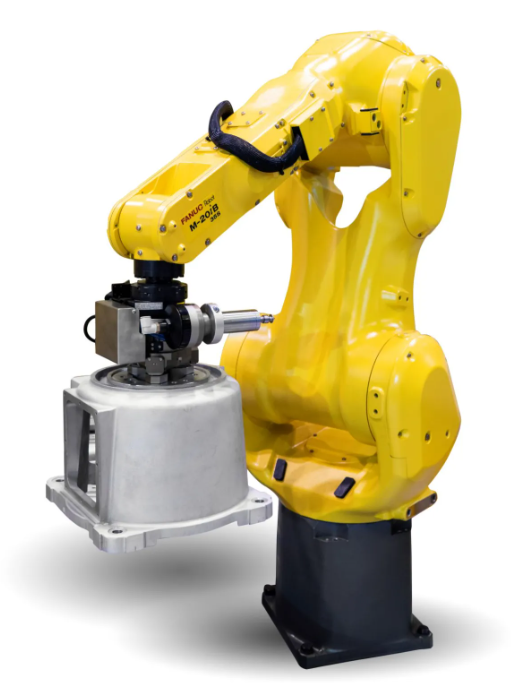 Safest Materials Handling at Automated Solutions Australia
With our vast number of robotic solutions at ASA, we can handle all your materials handling needs. Whether you wish to sort, package, palletise, transport or load material, we have you covered. Established in 2002, Automated Solutions Australia (ASA) is a privately owned company specialising in the design, engineering and integration of flexible automation solutions for the Australian manufacturing sector.
Our mission is to bring the world's best practices to the flexible automation sector. We design and engineer our innovative robotised solutions to help our customers achieve a competitive advantage over others in their industry. ASA has its headquarters in the Northern suburbs of Adelaide and a further office in Yarraville, Victoria. We also have a 250m2 office and warehouse complex that serves the needs of our customers.
Besides offering our expertise to Australians, our team also serves global clients. Our recent project saw our teams travel to Korea, India, Mexico, the US, Canada, Thailand, New Zealand and Argentina.
Benefits 
Since manufacturing often involves several steps at different stations, robotised materials handling can help speed up the process. If done solely by human effort, it can be repetitive and costly, and at times, present occupational health and safety issues.
Our robotised materials handling can solve a myriad of problems and offer several benefits, including;
Improved cycle times. With our robots, your material does not need to wait for your operator to get transported. The robots own the responsibility, freeing the operator to perform other duties.
Easier location of materials. Automated materials handling can be designed to include a tracking system. As such, you can use this system to track any missing material.
Reduced contamination. If you have a sensitive manufacturing environment, robots can help you reduce unnecessary movement, and the potential for contamination.
Efficient use of labour. Manufacturing companies always incur costs when moving materials from one destination to another. With robotised materials handling, the operator places the carrier on a receiving port of the transport system and leaves. The robots do the rest of the work, leaving the operator to tend to other activities.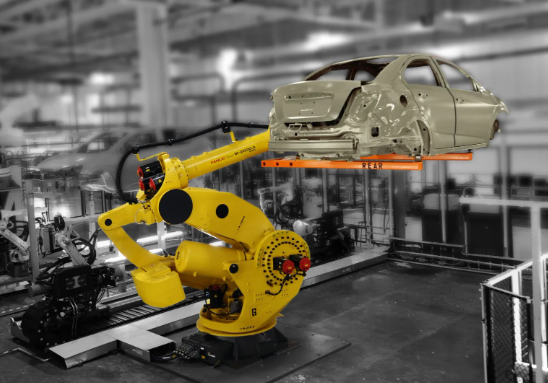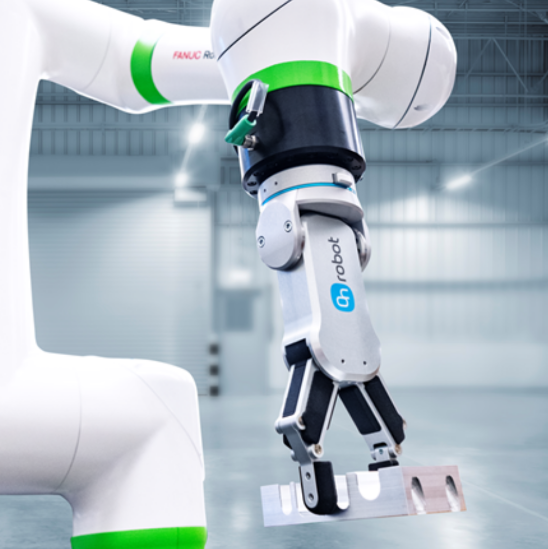 About Our Materials Handling Solutions
Our ASA materials handling solutions are ideal for various applications like pick and place, palletising, packaging, part transfer and assembly. Our robotic solutions come with several benefits for almost any industry that operates at high levels of throughput.
The materials handling robots eliminate any health and safety risks that arise from moving products repeatedly. If you deal with sharp, hot, or bulky objects, our robots will also help you quickly move these objects on a large scale. Our robots can be integrated with a 2D and 3D vision systems to allow them to see where you want your products placed, colour and orientation. This is also helpful when it comes to sorting and quality inspection.
The robotic solutions can also be designed to incorporate a conveyor and encoder to identify and track any given part and pick it from a moving line. Since we know that there are a broad range of materials handling applications, the FANUC robots we use can reach anywhere from 300mm to 4700mm, across payloads of 1 kg to as much as 2300 kg. We have the benefit of being able to offer fixed and flexible automation, or collaborative (COBOT) robot solutions, depending on the nature of your application.
Click an Application to Explore it Further:
| FANUC Paint Finishing |  Welding, | Palletising Robots | Machine Tool Tending | Robotic Vision Inspection Systems |  Plastics Painting  | Materials Handling Applications |Deburring and Polishing | Fibreglass and Gelcoat Robots | Sealing and Dispensing | Picking and Packaging | Material Removal  | Shot Blasting and Peening  |
More (Recent) News Stories from Automation Solutions Australia:
Deburring Machines | Robots a Historical Overview | Robotics Engineering | Automatic Paint | Robotic Loading Systems for CNC | Unlocking Your Manufacturing Potential | Spray Painting Robots | Automatic Sandblasting | CNC Mills | Automated Welding | Unlock the Future with Automation Systems | Robot Company, The Automation Era | Choosing an Automation Company | Harness the Power of Robotics with ASA | Robotic Painting | Automotive Welding | The Path to Machine Tool Automation | System Integrator Australia | Robotic Welders | Automate your CNC | Automation Company | Electrical Design | Human Machine Interface | Plastic Paint Robots | PLC Programming | Robotics Australia | Materials Handling Solutions | Industrial/Manufacturing Robots | Industrial Engineering | FANUC Robot | Shot Blasting | Robotic Automation Solutions | Industrial Automation | FANUC Industrial Robots | FANUC Collaborative Robots | FANUC Palletising Robots | Robotic Palletisers | Robotic Fibreglass Spray Machines | CNC Machine Automation | Robotic Arm – An Industry Guide | The Cobot |