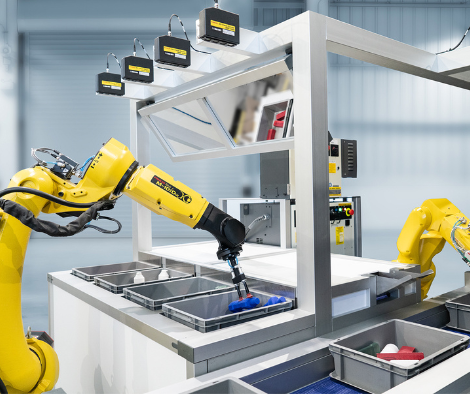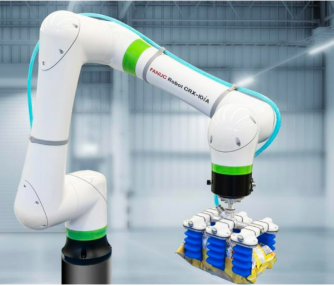 Picking and Packaging Robot Solutions
Picking and packing procedures demand a lot in today's fast production environments. This includes consistent speed, reliability, inspection, sorting, precision, and dexterity. A picking and Packaging Robot pick and pack both primary or secondary products, all at a steady high speed without the need for breaks. Pick and place automation is better than ever. This is thanks to the development of robots specifically designed for these activities. These robots are created for optimal repeatability.
Picking and Packaging Robot Software
Software that manages several picking and packaging robots has been created by FANUC, specifically for pick and place robotic operations. This boosts productivity and ease of adoption. In addition to saving you money over using manual labour, this kind of packing automation speeds up production.
Because no two robotic pick and pack production scenarios are the same, you can easily adjust your robot. This includes any number of conveyors, cells, goods, package designs, and line setups, using FANUC's fully customizable iRPickTool software.
Picking and Packaging Robots with Vision
A FANUC Picking and Packaging robot has human like hand eye coordination abilities. This is thanks to robotic visual line tracking technology. Allowing robots to measure, robotically sort, and collect loose items on a moving conveyor, whilst utilising an integrated robot vision system.
Some FANUC picking and packaging robots are certified to handle raw and fresh produce. These have been modified especially for usage in primary food situations. Robots for handling and packing food are designed to withstand alkaline, acidic, and wash-down conditions. Robots can be configured as food grade, wash down, and clean room variants.
Modern robotic vision systems enable robots to recognise, sort, and choose thing at random on a conveyor. This is based on location, colour, shape, or size. FANUC's picking and packaging robots connect to one or more 2D cameras or 3D sensors.
Whether you are a large or small manufacturer, if you are looking at picking and packaging robots for your manufacturing process, we invite you to contact Automated Solutions Australia. Explore the FANUC range today on 1800 ROBOTS. Our industrial engineering team at ASA are FANUC robot specialists, from concept to system designs, installations, programming and support. At Automated Solutions Australia (ASA) we thrive on helping Australian business of all sizes achieve their automation goals. This enables manufacturers to compete on the world stage while building sovereign capability. Call us today!