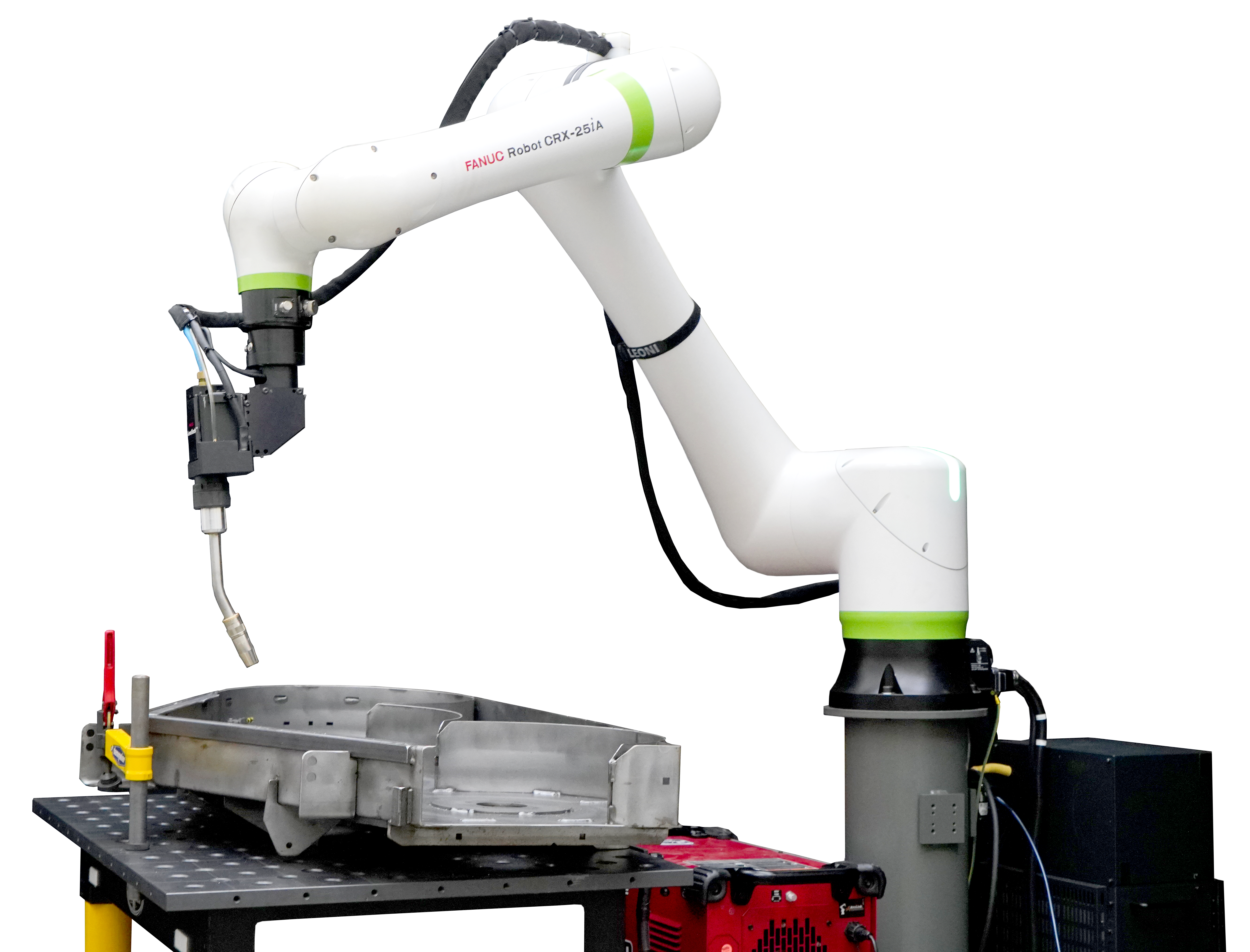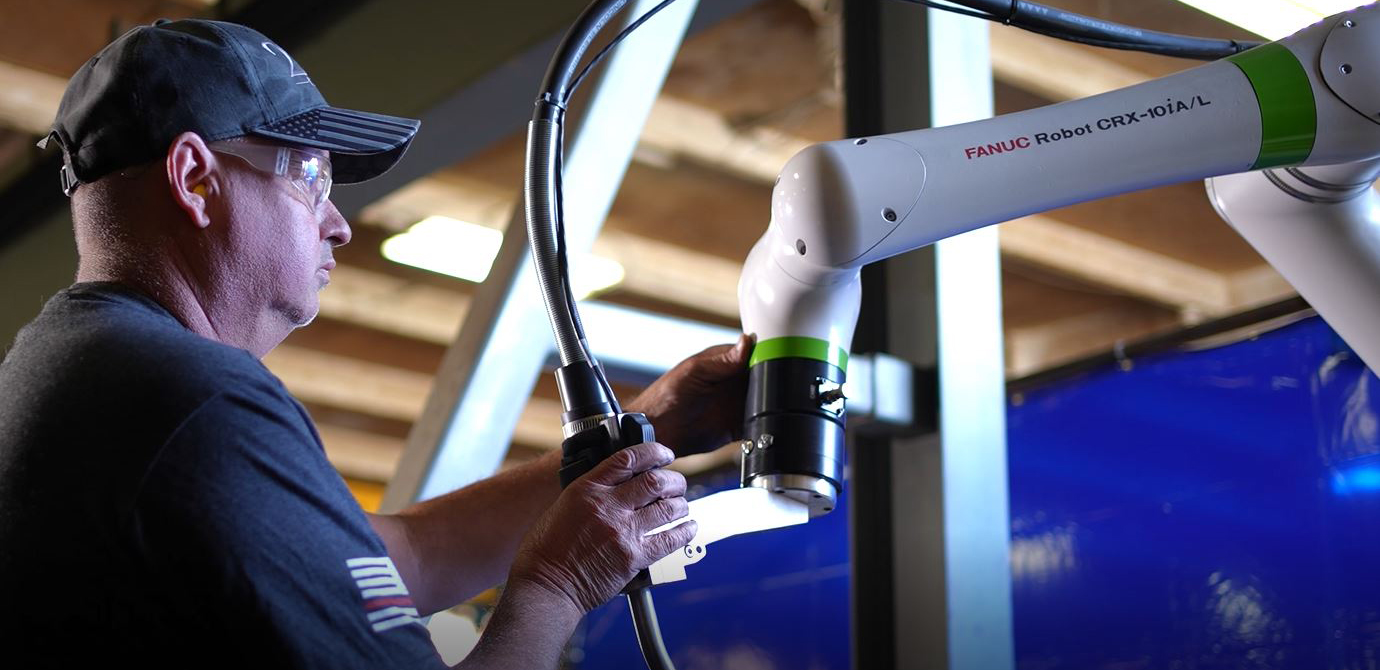 Collaborative welding robots are industrial robots that can be used for cobot welding, with safety-rated features that reduce or eliminate the need for traditional safeguarding. Additionally, a welding cobot offers ergonomic benefits and space-saving advantages, potentially reducing the cost of fencing and other safety measures.
Collaborative robots perform applications in various manufacturing processes, including arc, mig, and tig welding, assembly, machine tending, pick and place, packaging, palletising, and more.
A Collaborative Solution
Are you seeking the ultimate welding automation solution? Look no further than Automated Solutions Australia, and cobot welding. We are your trusted partner for integrating cutting-edge FANUC Cobots for welding automation. Our Cobot Welding integration offers a seamless blend of innovation and efficiency. So we are revolutionising the way you approach welding in your manufacturing operation.
Why Choose FANUC Welding Cobots for Cobot Welding?
Firstly, their simplicity. They are made with easy setup and programming in mind.
Integration with welding processes
Compact design, saving floor space
Ideal for both small and large operations
Lastly, you can't look past their quick redeployment, for ultimate flexibility
Unlock Welding Excellence with Cobot Welding
FANUC stands at the forefront of robotic technology, and their arc welding cobots are no exception. Therefore with the industry's most extensive range of collaborative robot models and an intuitive programming interface, these cobots are tailored to suit the specific needs of your manufacturing process. And when it comes to cobot welding, these cobots stand in a class of their own.
FANUC CRX Series and CR Series Cobots
FANUC brings you the latest in cobot welding technology. The CRX Series and green CR Series Cobots deliver the same exceptional performance and reliability that FANUC ARC Mate robots are renowned for. In addition, these robots are equipped with built-in sensors, ensuring a safe working environment alongside human operators, all without the need for costly guarding.
Seamless Integration and Ease of Use
Welding automation has never been easier, even for those new to robotics. Our advanced cobot welding technology, backed by expert knowledge, empowers you to automate complex welding projects with confidence. By partnering with FANUC, manufacturers gain access to arc welding solutions that enhance their competitive edge in the global market.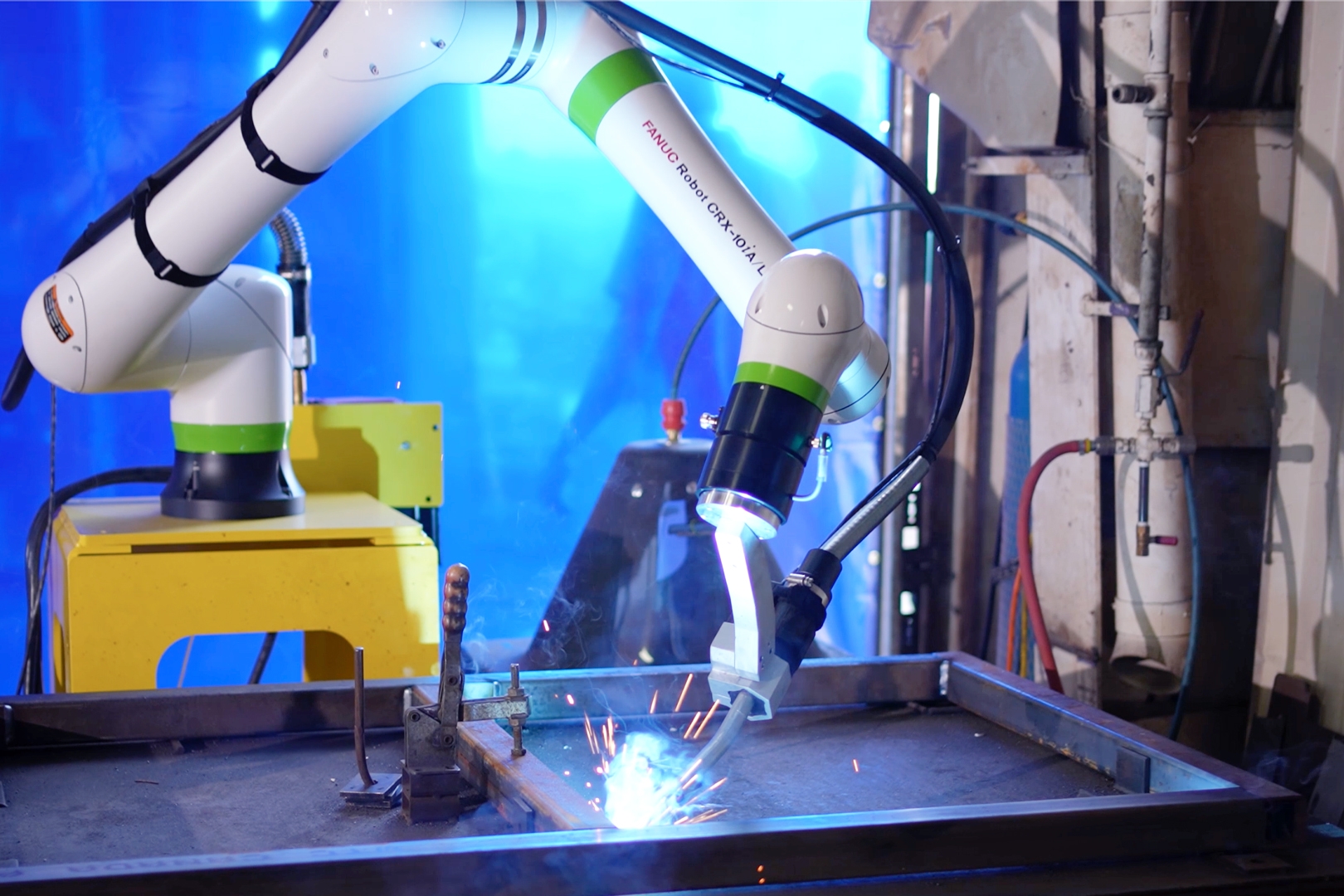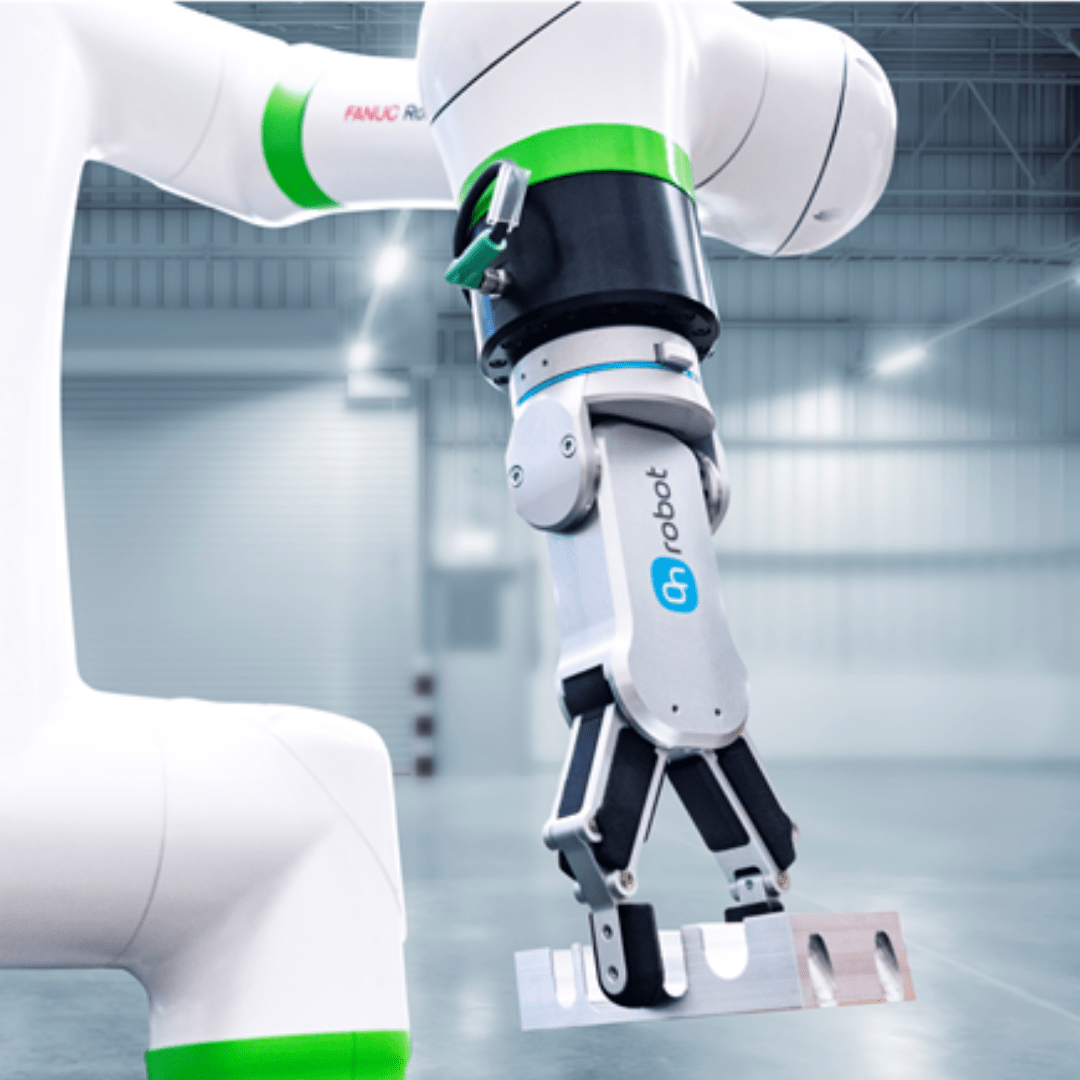 Explore FANUC's Arc Cobot Welding Models
CRX-10iA Collaborative Robot
Axes: 6
Payload: 10 kg
Reach: 1249 mm
CRX-10iA/L Collaborative Robot
Axes: 6
Payload: 10 kg
Reach: 1418 mm
CRX-20iA/L Collaborative Robot
Axes: 6
Payload: 20 kg
Reach: 1418 mm
CRX-25iA Collaborative Robot
Axes: 6
Payload: 25-30 kg
Reach: 1756-1889 mm
Advanced Programming Made Easy
With FANUC's CRX Cobot, programming becomes a breeze. The drag-and-drop programming features and user-friendly teach pendant interface make it accessible even for beginners.
FANUC Cobots offer a glimpse into the future of welding automation. Their ability to effortlessly integrate with various weld packages ensures quick and efficient welding power source interface. FANUC robots excel in handling diverse arc welding applications and cobot welding is no exception. Their robust design allows for submerged arc welding, tandem torches, and multiple welding processes on the same robot. Enjoy the benefits of exceptional payload capability, even for additional equipment like sensors and grippers. To integrate a FANUC cobot into your manufacturing processes, call ASA today, on 1800 ROBOTS, or email us at [email protected]
For more on Collaborative Robots, click here.