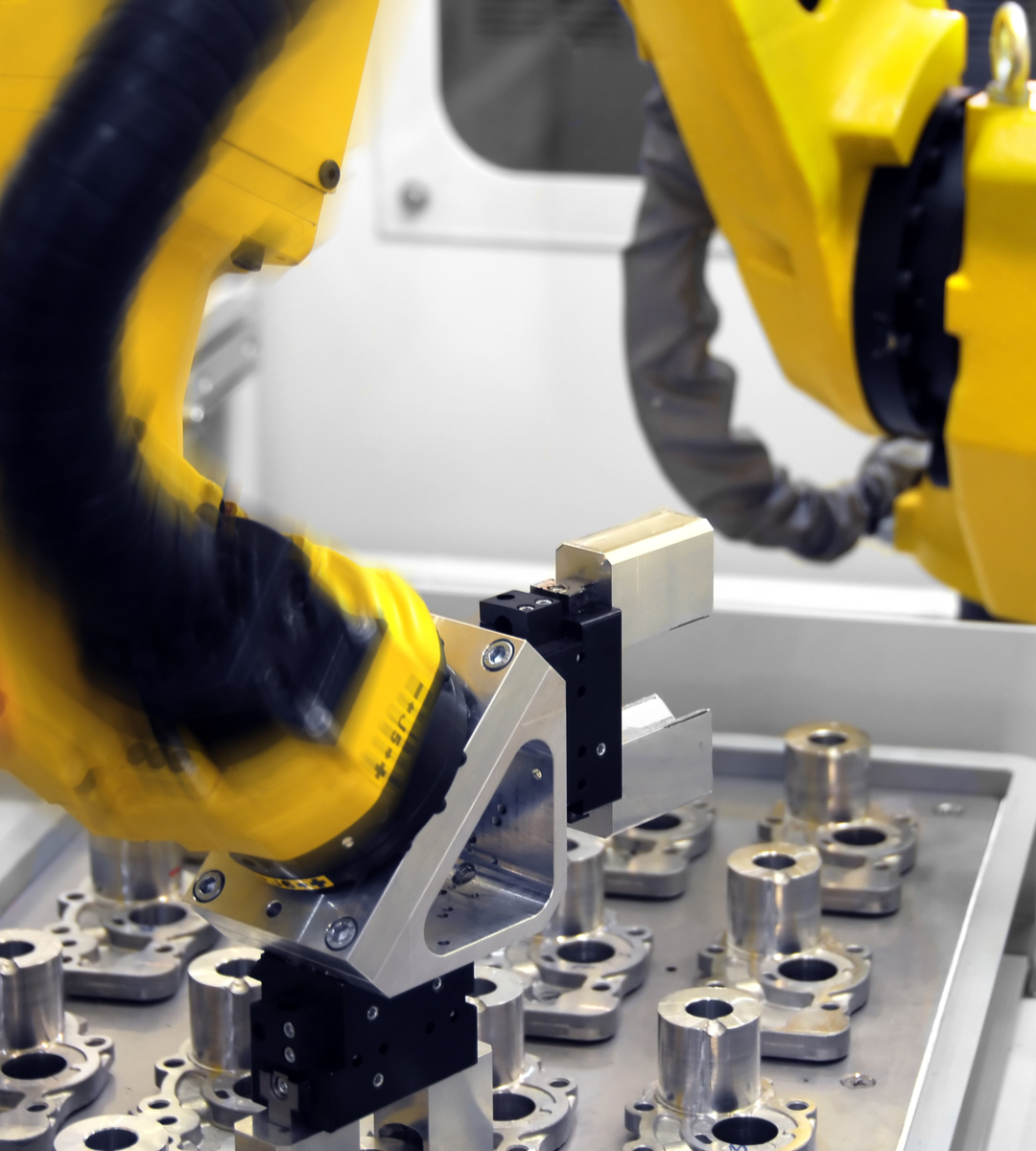 Robotic Automation with FANUC and ASA- A Miriad of Advantages
Robotic automation brings many advantages to various industries. Firstly, robotic automation boosts efficiency by performing repetitive tasks tirelessly and quickly. Additionally, it enhances product quality through precise and consistent operations, reducing errors. Moreover, robotic automation promotes workplace safety by handling dangerous or strenuous tasks, and keeping human workers out of harm's way. Furthermore, robotic automation can lead to cost savings by reducing labor costs and minimizing waste.  The adoption of robotic automation offers a multitude of benefits, including increased efficiency, improved quality, enhanced safety, and reduced operational expenses.
ASA strive to reduce system downtime and failures with sturdy robotic automation solutions. We design, engineer and integrate numerous systems each year. This provides a vital link in the original equipment manufacturer production chain in Australia, helping to boost sovereign capability.
At ASA, we take pride in our 250m² warehouse and design facility. This design hub is the centre for our skilled designers, engineers, and project management team whom deliver quality outcomes for our customers across Australia and New Zealand and the world. In addition, we've established a second hub in Melbourne, located in Brooklyn, which enables us to advance our expertise and capabilities in the field of robotic automation solutions.
Our team has several painting and dispensing application specialists who serve clients internationally, across numerous manufacturing sectors. These include aerospace and automotive. Recent projects have seen us travel to Asia and the Americas. Our global footprint has grown since our beginning in 2002, and our customer base and growing project repertoire has earned us industry leading client retention rates.
Client Centred, Industry focussed – Robotic Automation
A robotic automation solution from ASA can support supply chain security and reduce manufacturing lead times. ASA designs and engineers robotic automation to deliver the utmost quality, reduced costs, increased productivity and reduced waste. We take pride in our robotic automation solutions, helping clients achieve their production goals.
At ASA, we like to start by performing a Needs Analysis to identify any bottlenecks in your process, quality issues or wastage. This is one of the many reasons why we deliver tomorrow's solutions, today. With complete design, concept and simulation services, as well as the installation and integration of your robots. We also offer clients on-site training that includes mechanical and electrical maintenance, programming, safe equipment operation, and troubleshooting.
We also can soley offer servicing and support. However, this is also part of the last piece in our cradle to grave process approach with clients looking for a robotic automation solution and an integrated partner for the journey. We check for wear and tear and ensure the robot is at its best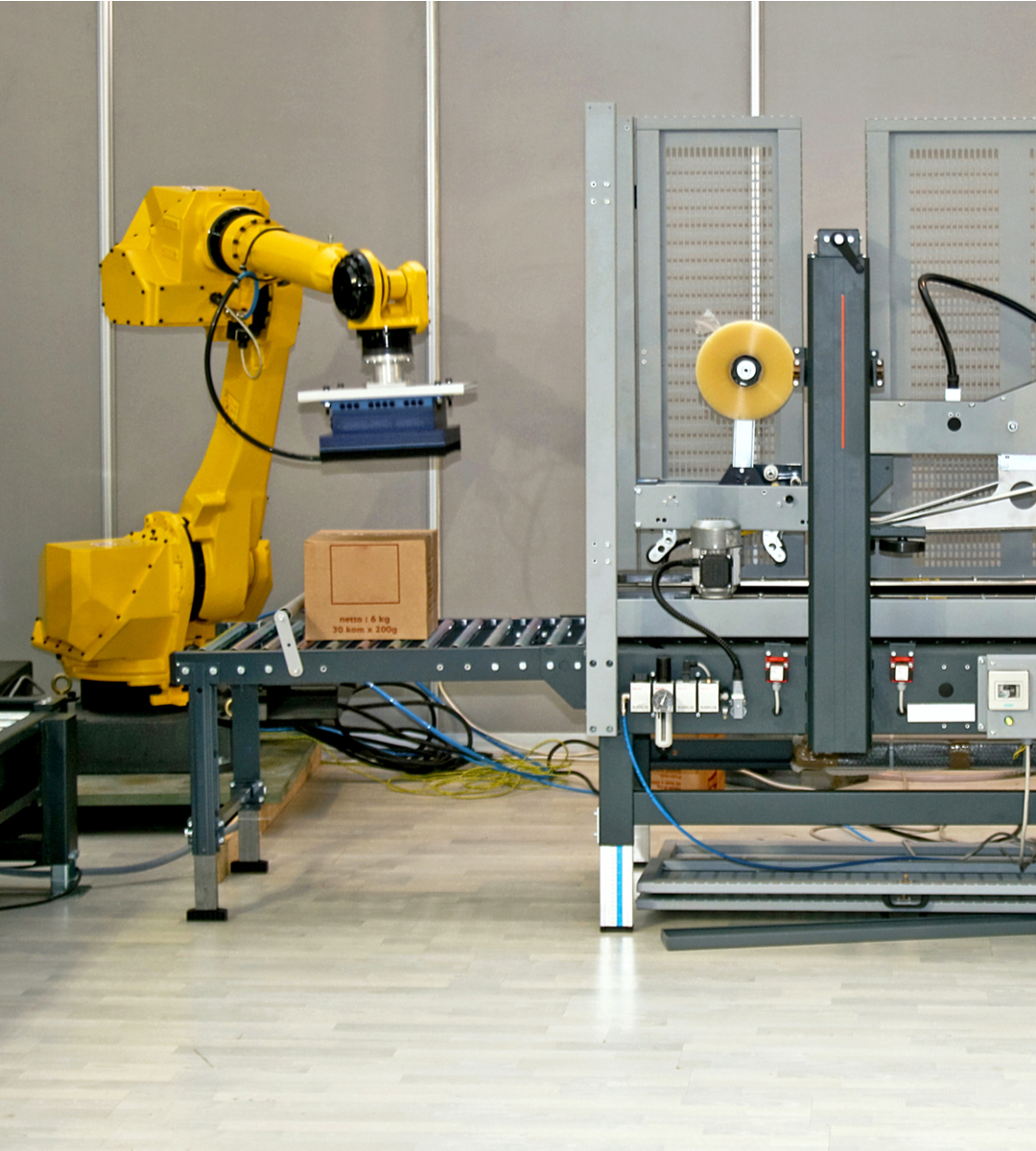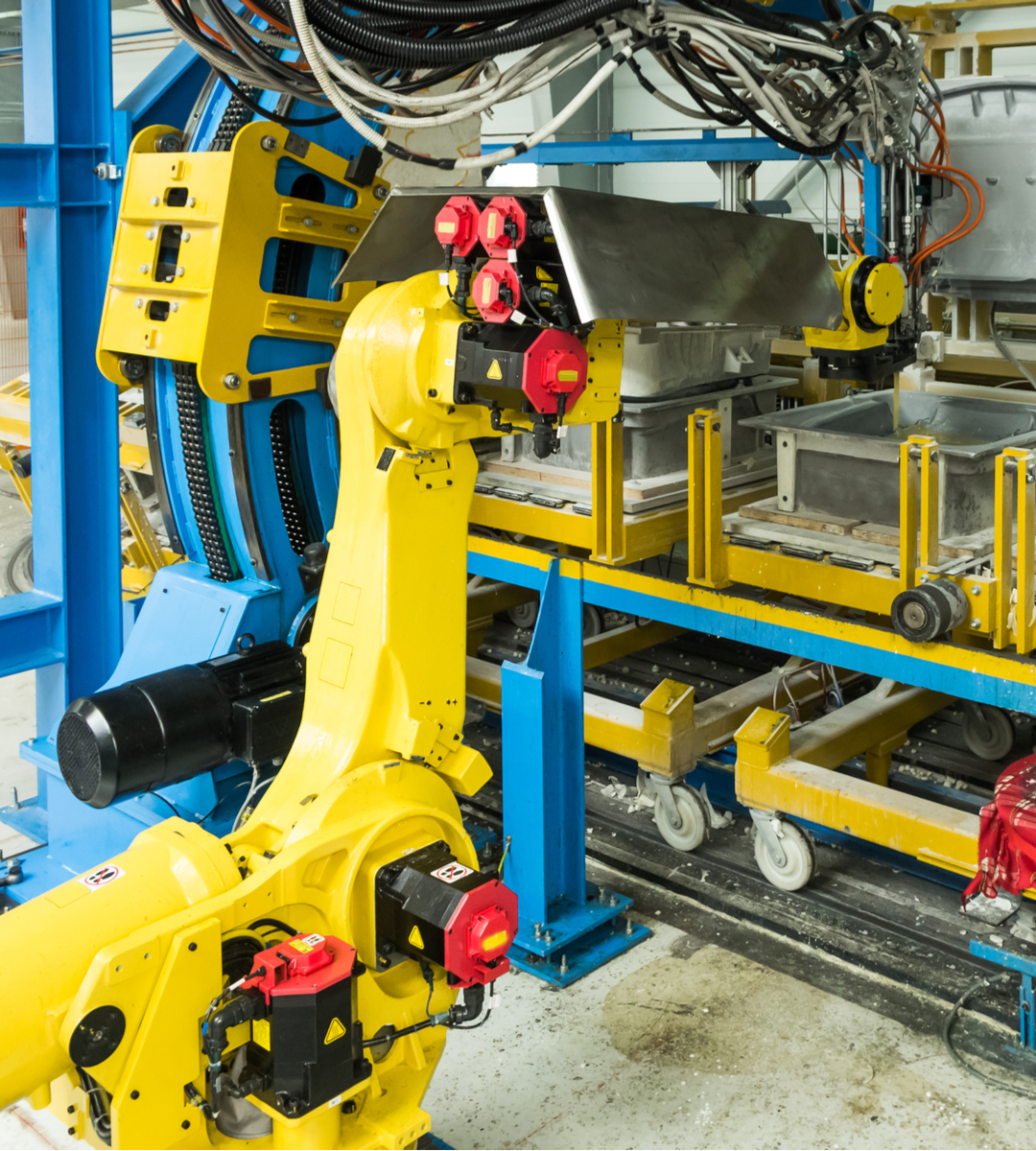 Support
Let us help you adopt FANUC robotic automation to offer best return on your investment. At ASA, we design and engineer robotized solutions that add an advantage to our client's within their market. We strive to earn the loyalty of our customers through the success of the systems we install, through timely responses and respect.
Since the beginning, we have valued our clients first and foremost and have established lasting relationships. This is why we also provide offline programming abilities. Our simulated CAD program allows us to determine your robotic automation cycle times and configuration.
ASA is your ideal FANUC collaborative and industrial robot integrator. Furthermore, our team at ASA are FANUC robot specialists, from concept to system designs. So this helps Australian companies to compete on the world stage. Whether it is robotic automation Melbourne, robotic automation Adelaide, or robotic automation Australia-wide, we believe we are the experts. For FANUC integration, Automated Solutions Australia are your Australian industry leading experts. Contact us today!
For the latest news on Robotic Automation, click here.
Click an Application to Explore it Further:
| FANUC Paint Finishing |  Welding, | Palletising Robots | Machine Tool Tending | Robotic Vision Inspection Systems |  Plastics Painting  | Materials Handling Applications |Deburring and Polishing | Fibreglass and Gelcoat Robots | Sealing and Dispensing | Picking and Packaging | Material Removal  | Shot Blasting and Peening  |
More (Recent) News Stories from Automation Solutions Australia:
Deburring Machines | Robots a Historical Overview | Robotics Engineering | Automatic Paint | Robotic Loading Systems for CNC | Unlocking Your Manufacturing Potential | Spray Painting Robots | Automatic Sandblasting | CNC Mills | Automated Welding | Unlock the Future with Automation Systems | Robot Company, The Automation Era | Choosing an Automation Company | Harness the Power of Robotics with ASA | Robotic Painting | Automotive Welding | The Path to Machine Tool Automation | System Integrator Australia | Robotic Welders | Automate your CNC | Automation Company | Electrical Design | Human Machine Interface | Plastic Paint Robots | PLC Programming | Robotics Australia | Materials Handling Solutions | Industrial/Manufacturing Robots | Industrial Engineering | FANUC Robot | Shot Blasting | Robotic Automation Solutions | Industrial Automation | FANUC Industrial Robots | FANUC Collaborative Robots | FANUC Palletising Robots | Robotic Palletisers | Robotic Fibreglass Spray Machines | CNC Machine Automation | Robotic Arm – An Industry Guide | The Cobot |