Automated Solutions Australia is your ideal choice to acquire robotic palletisers. We are industry leading specialists in automation solutions in Australia.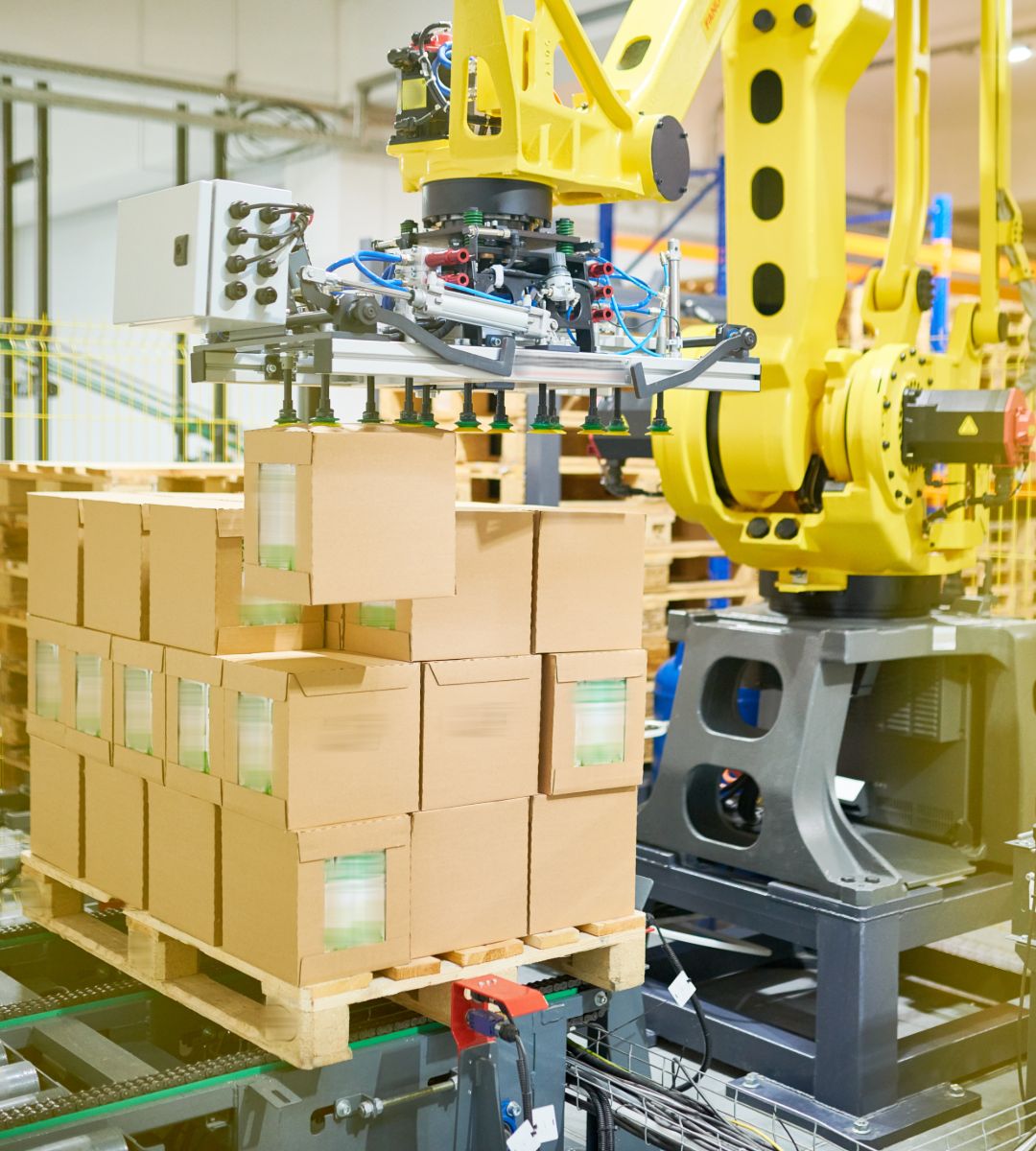 Advanced Robotics Palletisers in Australia
Automated Solutions Australia (ASA) is Australia's leading automation solutions provider, offering the latest advancements in robotic palletisers. We are experts in engineering, designing and integrating flexible robotic solutions using FANUC robots. With almost 20 years of experience in the automation industry, we have dedicated ourselves to meeting and exceeding the urgent needs of our valued customers.
As such, we take pride in maintaining enviable customer retention rates. ASA has established long term relationships with our clients in various fields across the globe, including automotive, aerospace, food and beverage and machined and fabricated metals, among other areas. We are guided by our mission to bring world's best practice in automation and make it available to our customers here in Australia. Our approach is simple. Through active and responsive collaboration with our clients, we design and integrate industry leading robotic cells by drawing on our best asset – our skilled team.
Your Leading Robotic Palletisers Integrator
If you are looking for the latest robotic palletisers to increase efficiency, look no further. ASA can supply you with the most reliable palletising systems for all types of packaging lines. We have the most flexible method of automated product handling. Our palletising robots will efficiently palletise and depalletise, thus increasing your productivity while at the same time reducing overhead costs.
Our seamless process begins with a Needs Analysis if you require it. This involves understanding your pain points and offering expert advice, based on our exposure to the latest cutting-edge technology in your field. We will then focus on the design, concepting and simulation of your systems, followed by their successful integration into your production environment. Finally, we provide training on how to correctly use and maintain these robotic palletisers. Our stand-alone offerings of automated facilities support and customised servicing and training are also available, whether we integrated your system or not.
With the current advancements in end of arm tooling, our robot palletisers will provide the most reliable solutions to all your needs. Our robot palletisers can offer inline palletising, layer depalletising, palletising, mixed case palletising with specific benefits that will improve your operations with marked productivity, flexibility and reliability.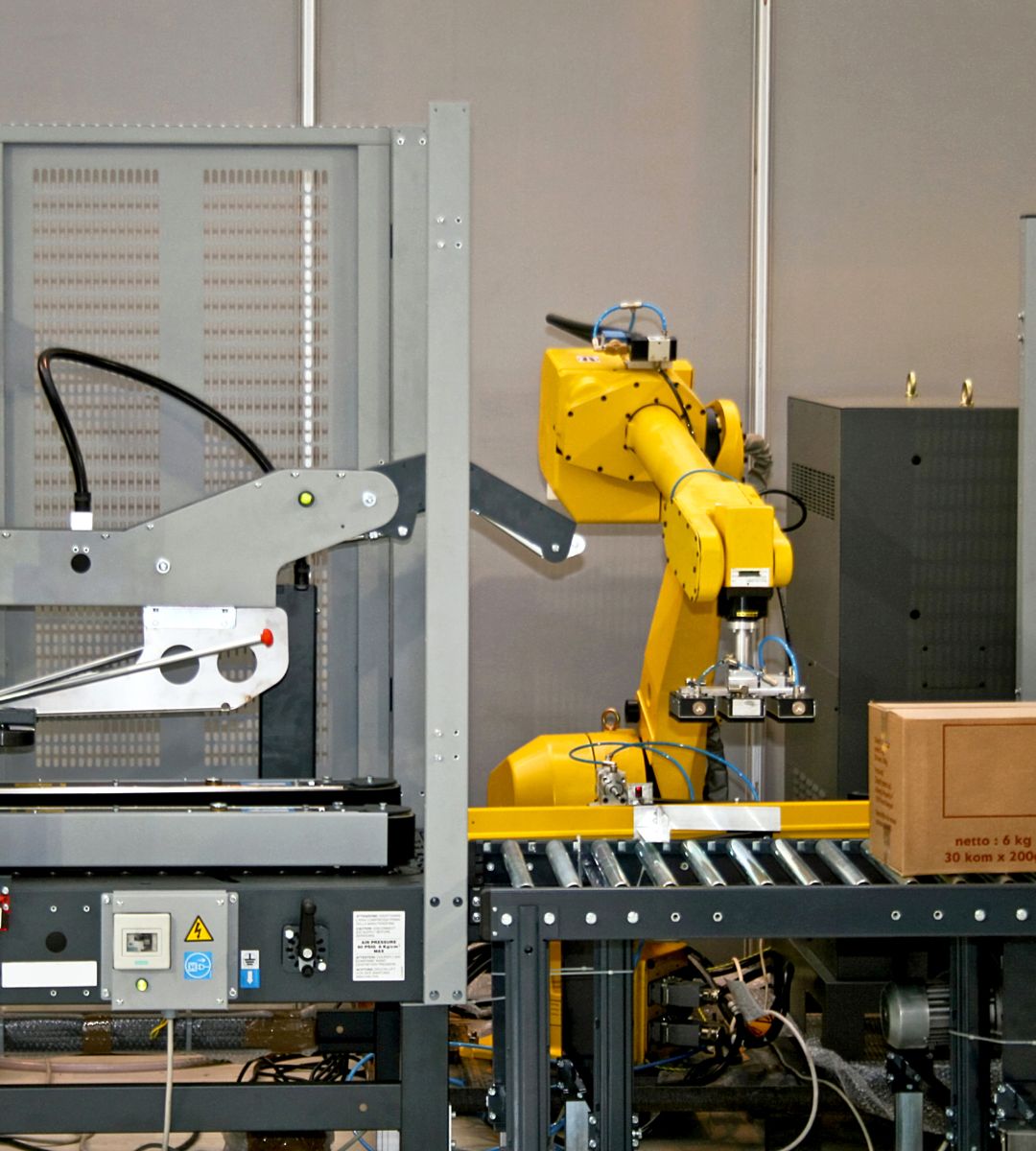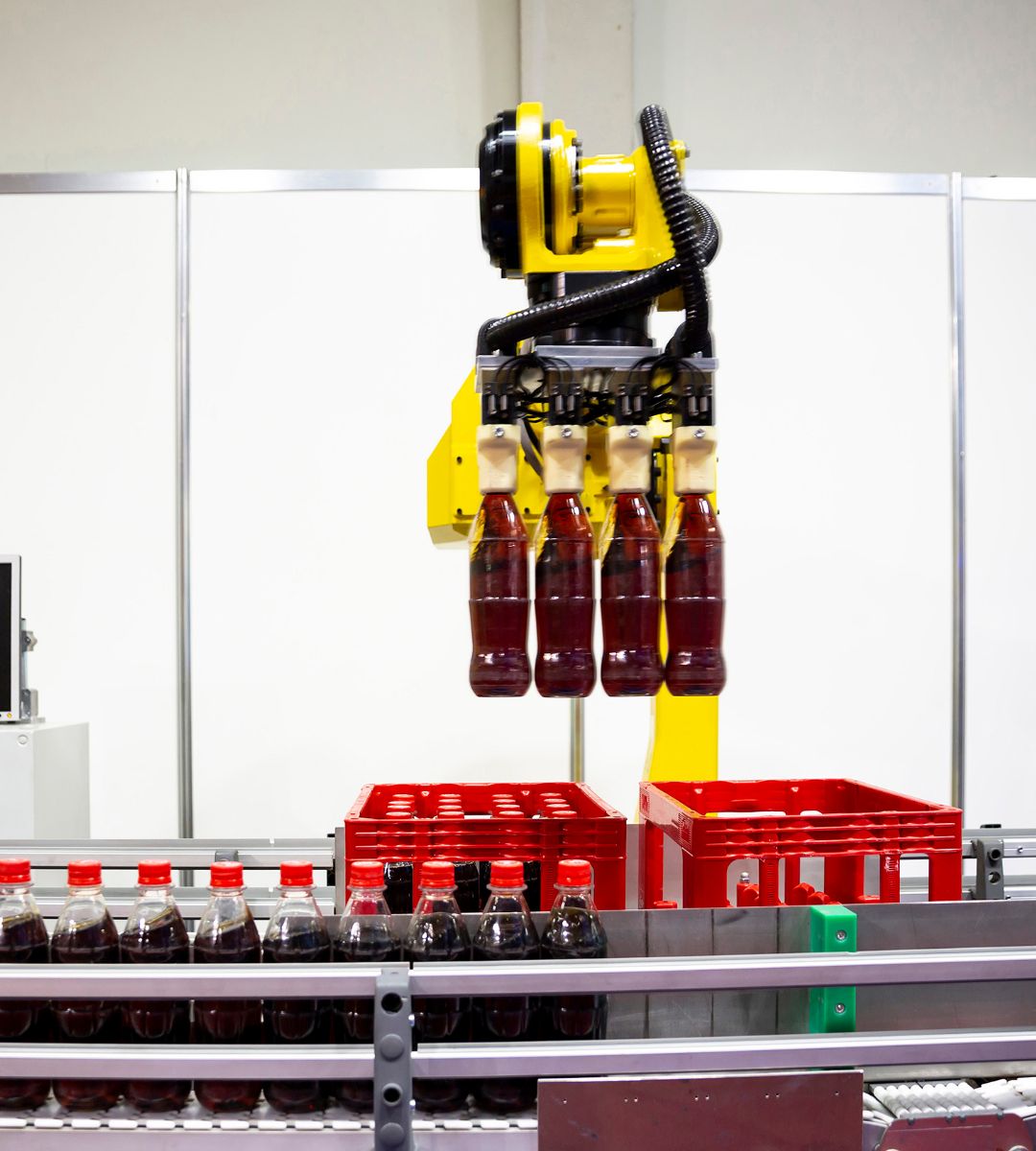 Your Recommended Robot Palletisers
For all of your robotic palletiser needs, ASA is your integrator of choice. ASA has a professional and skillful team that serves the Australian robotics industry. We specialise in practical, comprehensive, high-quality designs that are built and integrated for your long-term success. For the Australian robotics sector, we primarily focus on enhancing throughput and robustness in daily manufacturing operations. As a result, a well-designed and integrated solution from ASA can boost production, reduce labour expenses, and reduce waste at the point source of origin.
ASA are a specialist automation company, providing reliable, efficient, and cost-effective solutions for your robotic needs in Australia. Feel free to contact our expert team for more information.
Click an Application to Explore it Further:
| FANUC Paint Finishing |  Welding, | Palletising Robots | Machine Tool Tending | Robotic Vision Inspection Systems |  Plastics Painting  | Materials Handling Applications |Deburring and Polishing | Fibreglass and Gelcoat Robots | Sealing and Dispensing | Picking and Packaging | Material Removal  | Shot Blasting and Peening  |
More (Recent) News Stories from Automation Solutions Australia:
Deburring Machines | Robots a Historical Overview | Robotics Engineering | Automatic Paint | Robotic Loading Systems for CNC | Unlocking Your Manufacturing Potential | Spray Painting Robots | Automatic Sandblasting | CNC Mills | Automated Welding | Unlock the Future with Automation Systems | Robot Company, The Automation Era | Choosing an Automation Company | Harness the Power of Robotics with ASA | Robotic Painting | Automotive Welding | The Path to Machine Tool Automation | System Integrator Australia | Robotic Welders | Automate your CNC | Automation Company | Electrical Design | Human Machine Interface | Plastic Paint Robots | PLC Programming | Robotics Australia | Materials Handling Solutions | Industrial/Manufacturing Robots | Industrial Engineering | FANUC Robot | Shot Blasting | Robotic Automation Solutions | Industrial Automation | FANUC Industrial Robots | FANUC Collaborative Robots | FANUC Palletising Robots | Robotic Palletisers | Robotic Fibreglass Spray Machines | CNC Machine Automation | Robotic Arm – An Industry Guide | The Cobot |