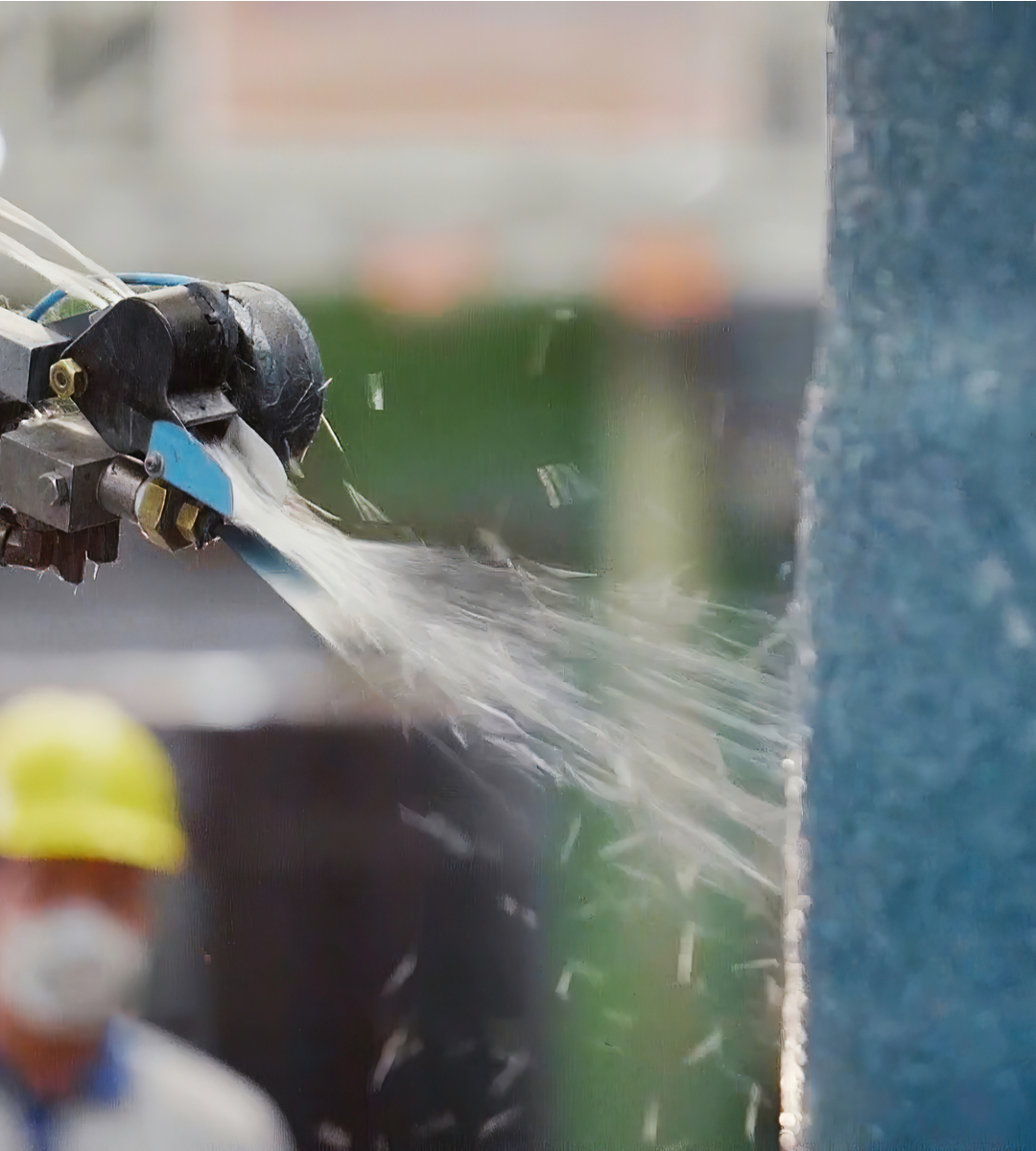 Fibreglass Spray Machines
At Automated Solutions Australia (ASA), we are a specialist integrator of robotic fibreglass spray machines. ASA works with continuous or woven glass filament. This is used in the reinforcement material of fibreglass pools, boats, tanks and other hard composite products. ASA also has expertise in the application of gel coats and resins.
We are an Australian owned company who focus on the design, engineering and integration of flexible automated solutions for the Australian manufacturing sector. At ASA, we are guided by our mission to bring the world's best practices to the flexible automation sector. As such, we have created a great relationship with our clients from right across the globe.
We are dedicated to the design and engineering of innovative robotised solutions. These help our customers improve their current position in the market. Our solutions are designed with a focus on throughput and sturdiness in the daily manufacturing sector. We have a dedicated team of experts, and with experience of over 20 years, we are ready and willing to listen to you. In turn we can offer you the best advice for your automation needs.
Helping You Compete on the World Stage with Our Robotic Fibreglass Spray Machines
Our robotic fibreglass spray machines are the perfect choice to automate your gel coat and fibreglass manufacturing facility. We have a wide range of naturally safe robots to choose from, for all your spray needs. We understand the impact of increasing environmental regulations, the rising cost of materials, skills shortages, and the pressure to innovate. With fibreglass manufacturing also comes the added issue of occupational health and safety concerns. This is of course due to styrene vapours and some epoxy resins creating a dangerous manufacturing environment. Redeploying workers from these conditions through the use of robotic fibreglass spray machines can increase the health and safety of your work force. This leads to improving product efficiencies in many areas of the composites sector.
ASA's robotic fibreglass spray machines ensure that your products are of high quality. In addition, they are dependable, save material and labour costs, improve cycle times, increase employee safety, and reduce emissions. You can rely on us for all your gel coat and fibreglass spray solutions. We adopt state of the art technology in an easy to use form. This can then be integrated for complex composite moulds.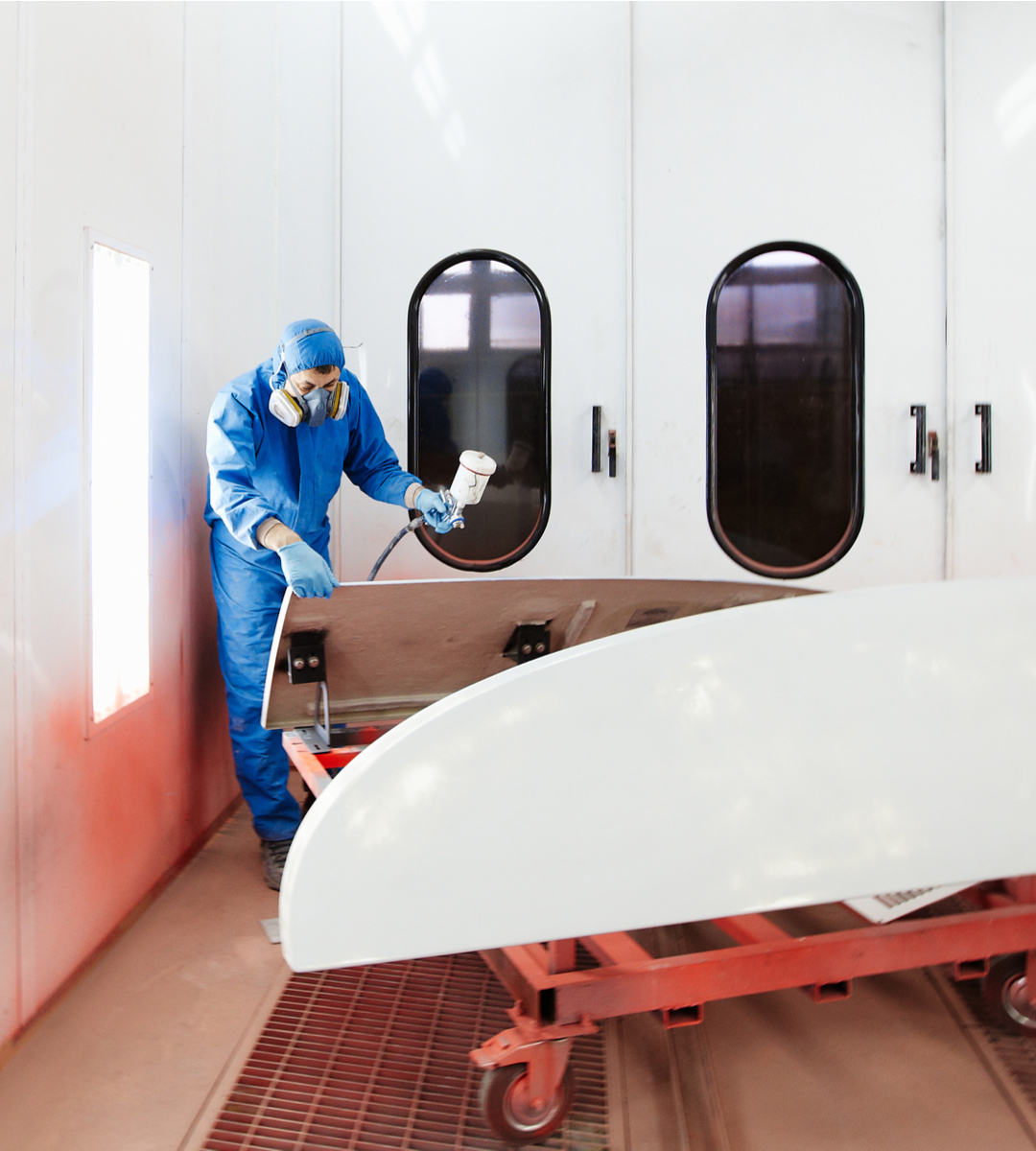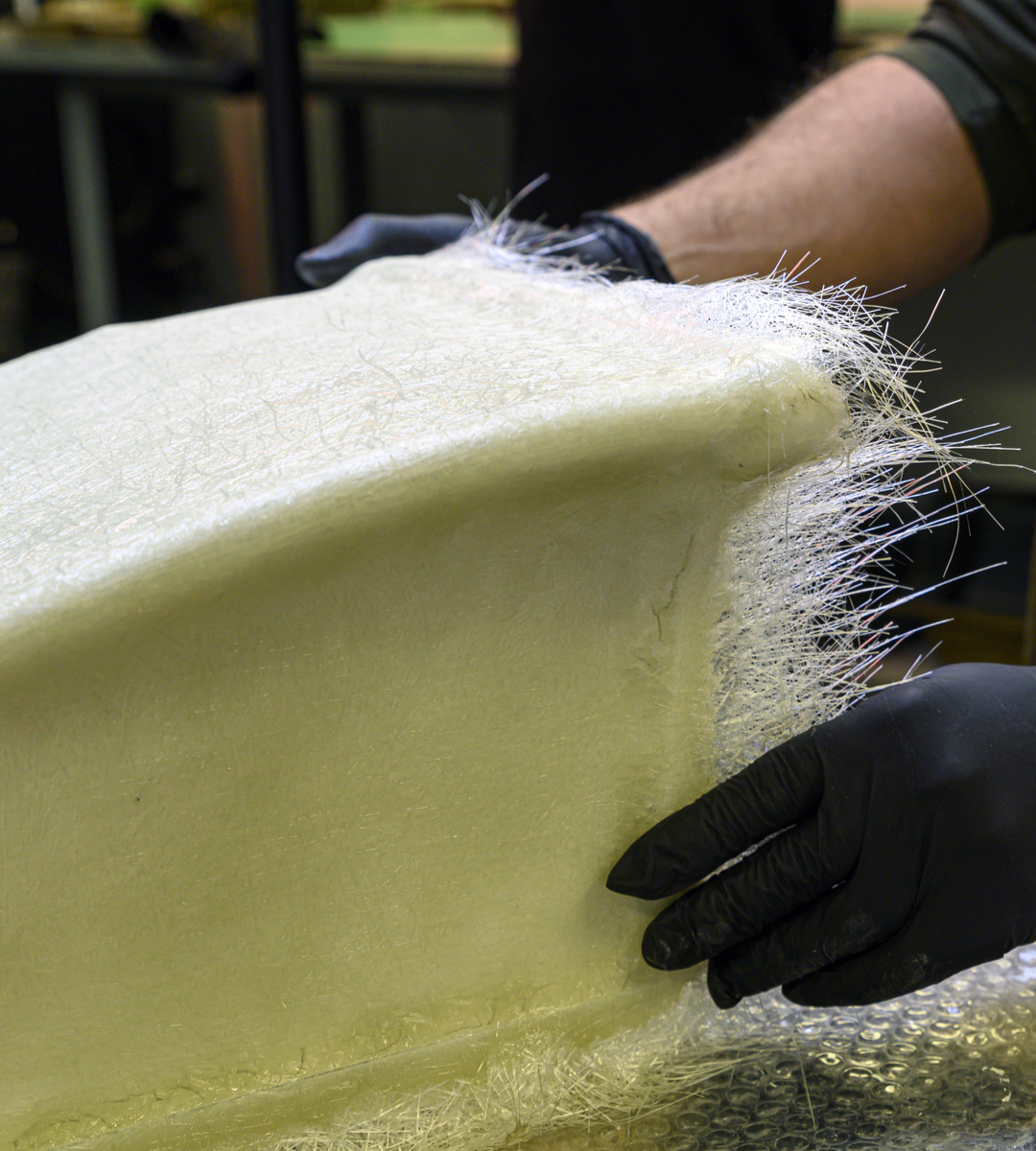 Choose ASA for Premium Results
Our experience and the quality of the FANUC robots we offer has earned us an excellent reputation, as one of the most trusted robotic fibreglass spray machine integrators. We use a simple process with our clients, which starts from the moment you inquire about our services.
With a dedicated team of experts, who have been in the field for over 20 years, we can attend to our clients' specific needs after an in depth Needs Analysis. This allows us to identify the bottlenecks and constraints imposed by batch processing. We also take care of the design, concepting and simulation of your robotic fibreglass spray machines, followed by their integration. Additionally, we offer in depth training on how to use and maintain the equipment.
We are dedicated to providing you with solutions that  meet environmental compliance and those which will lead to material usage optimisation. Give our expert team a call today, to discuss how we can help you achieve your goals!
Click an Application to Explore it Further:
| FANUC Paint Finishing |  Welding, | Palletising Robots | Machine Tool Tending | Robotic Vision Inspection Systems |  Plastics Painting  | Materials Handling Applications |Deburring and Polishing | Fibreglass and Gelcoat Robots | Sealing and Dispensing | Picking and Packaging | Material Removal  | Shot Blasting and Peening  |
More (Recent) News Stories from Automation Solutions Australia:
Deburring Machines | Robots a Historical Overview | Robotics Engineering | Automatic Paint | Robotic Loading Systems for CNC | Unlocking Your Manufacturing Potential | Spray Painting Robots | Automatic Sandblasting | CNC Mills | Automated Welding | Unlock the Future with Automation Systems | Robot Company, The Automation Era | Choosing an Automation Company | Harness the Power of Robotics with ASA | Robotic Painting | Automotive Welding | The Path to Machine Tool Automation | System Integrator Australia | Robotic Welders | Automate your CNC | Automation Company | Electrical Design | Human Machine Interface | Plastic Paint Robots | PLC Programming | Robotics Australia | Materials Handling Solutions | Industrial/Manufacturing Robots | Industrial Engineering | FANUC Robot | Shot Blasting | Robotic Automation Solutions | Industrial Automation | FANUC Industrial Robots | FANUC Collaborative Robots | FANUC Palletising Robots | Robotic Palletisers | Robotic Fibreglass Spray Machines | CNC Machine Automation | Robotic Arm – An Industry Guide | The Cobot |