With over two decades of experience in the automation industry, Automated Solutions Australia has earned a reputation as a trusted and reliable partner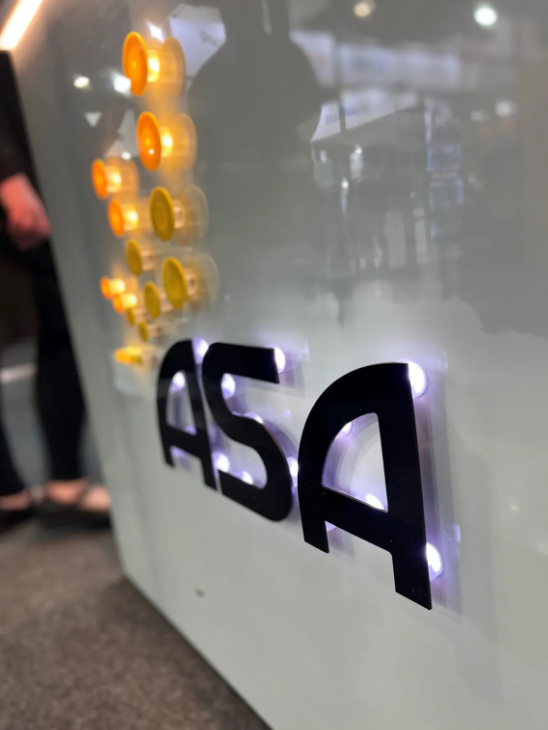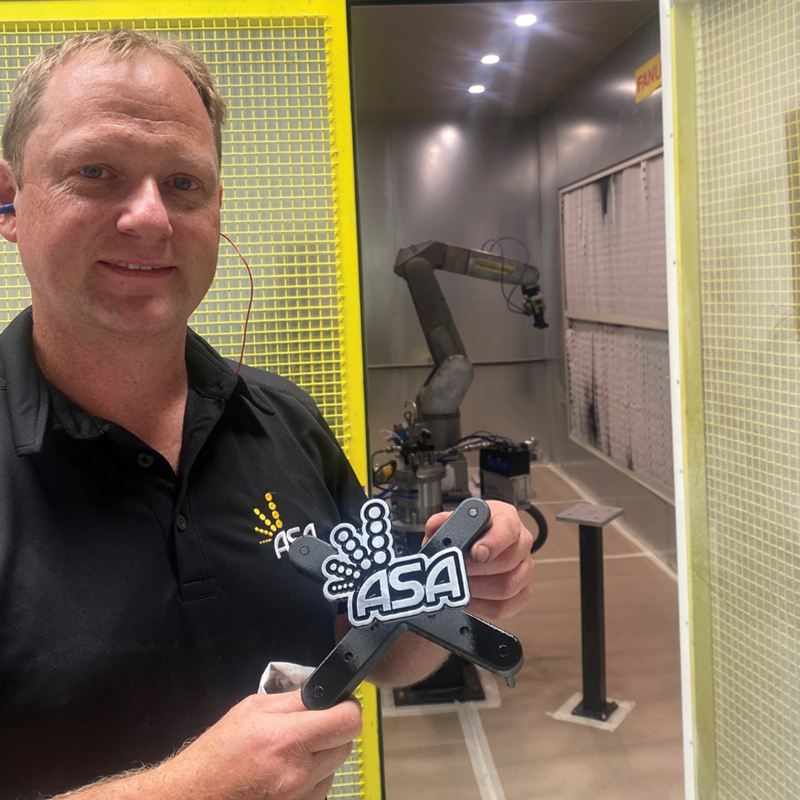 Discover Automated Solutions Australia – Your Chosen System Integrator Australia
Are you looking to optimise your industrial processes with cutting-edge automation technology? Firstly, look no further than Automated Solutions Australia (ASA). Secondly, ASA is an Australian System Integrator that specialises in incorporating cutting-edge FANUC robots into a variety of industries. Furthermore, with our expertise and dedication to innovation, we empower businesses to achieve unprecedented efficiency, productivity, and profitability. Lastly, all that's left to do is call ASA, your chosen system integrator in Australia. Look no further than Automated Solutions Australia (ASA).
Choose Automated Solutions Australia as Your System Integrator Australia
Unrivaled Expertise: With over 20 years of experience in the automation industry, Automated Solutions Australia has earned a reputation as a trusted and reliable partner. Furthermore, our team of skilled engineers and technicians have in-depth knowledge of FANUC robots and the integration process. Consequently, you can be sure that your automation project is in the best hands.
Customised Solutions: Initially, it's important we understand that all of our clients have unique needs and requirements. Given this, at ASA, we take a consultative approach, subsequently carefully analysing your needs. As a result, we design custom automation solutions that perfectly fit your workflow and goals.
Seamless FANUC Robot Integration: We bring the most advanced and reliable robotic technology to your doorstep. Moreover our integration services encompass robot programming, system design, installation, and ongoing support. Thus ensuring a smooth transition to an automated future.
Enhanced Efficiency and Productivity: Firstly, by automating repetitive and labor-intensive tasks, your business can experience a significant boost in productivity and efficiency. Furthermore our robots can work alongside human operators, thereby streamlining processes, and minimising downtime.
Quality and Reliability: At Automated Solutions Australia, we are committed to delivering top-quality solutions.
Optimised ROI: To begin with, investing in automation with us offers more than just enhanced performance. Moreover by optimising your production processes, reducing errors, and increasing output. Ultimately our solutions help you achieve a strong return on investment (ROI) in the long run.
Comprehensive Support and Training – System Integrator Australia
First and foremost, we believe in empowering our clients to make the most of their automation systems. In addition to this, our team provides comprehensive training to your staff, ensuring they can efficiently operate and maintain the integrated robots, minimising any potential disruptions.
Automated Solutions Australia is a great choice for businesses seeking the expertise of a reliable System Integrator in Australia. Our seamless integration of FANUC robots, coupled with our commitment to customer satisfaction, makes us the go-to partner for your automation needs. Experience efficiency, increased productivity, and a competitive edge in your industry with our cutting-edge solutions.
Take the first step towards revolutionising your operations with Automated Solutions Australia today. Get in touch with our team to explore the possibilities of automation tailored to your specific requirements. Together, we can unlock new levels of success and growth for your business.
Transform your business with the power of automation – Choose Automated Solutions Australia as your System Integrator Australia!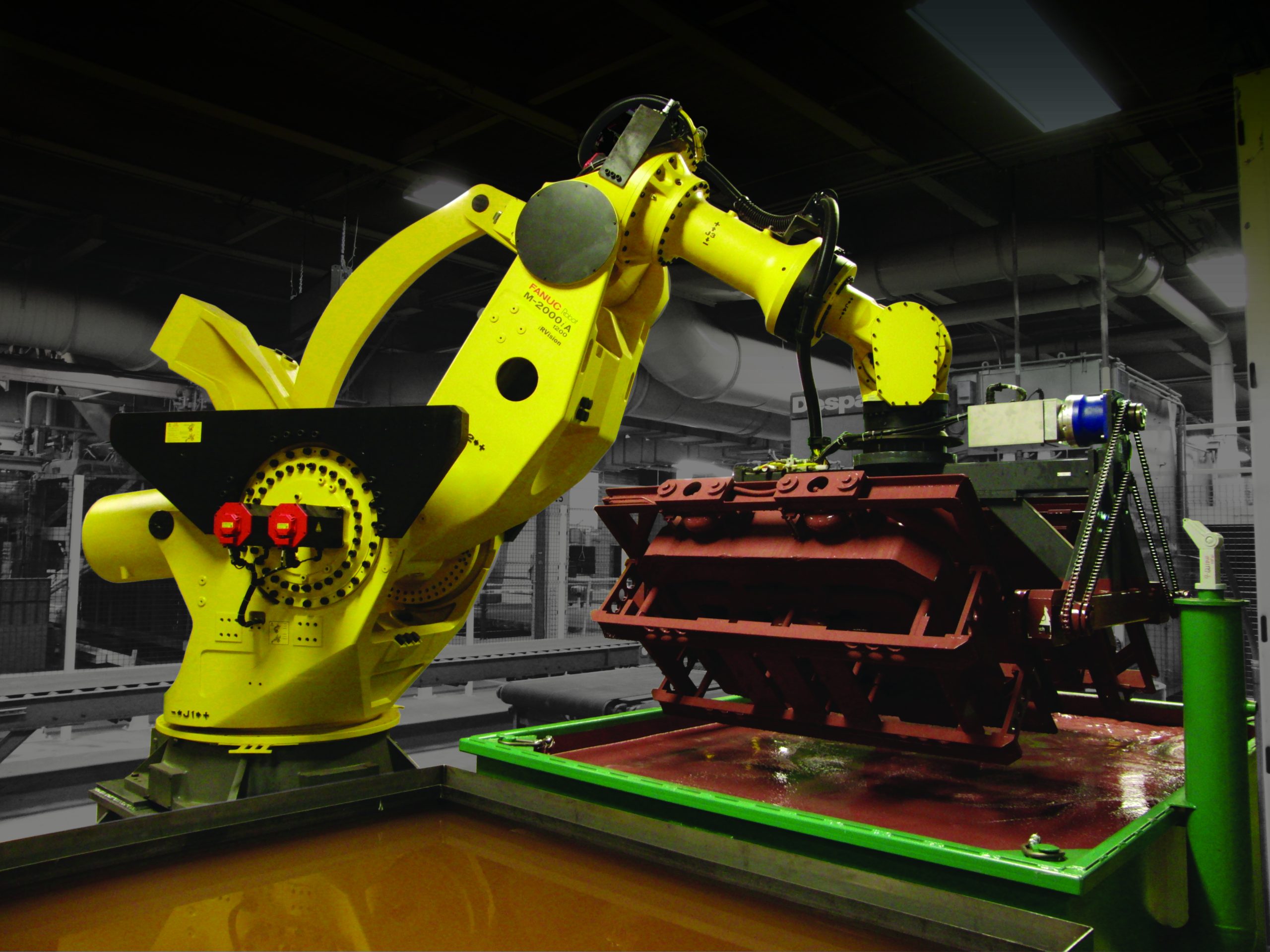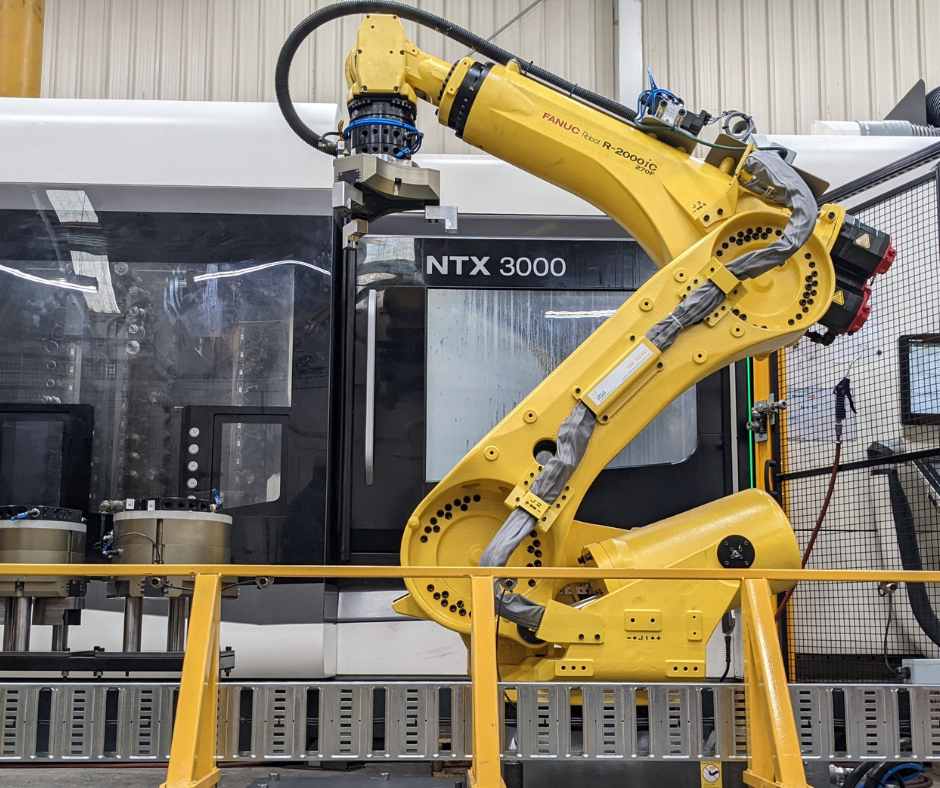 Click an Application to Explore Further:
 FANUC Paint Finishing,  Welding,  Palletising Robots,  Machine Tool Tending,  Robotic Vision Inspection Systems,   Plastics Painting,  Materials Handling Applications, Deburring and Polishing,  Fibreglass and Gelcoat Robots,  Sealing and Dispensing,  Picking and Packaging,  Material Removal,  Shot Blasting and Peening
More (Recent) News Stories from Automation Solutions Australia:
Deburring Machines | Robots a Historical Overview | Robotics Engineering | Automatic Paint | Robotic Loading Systems for CNC | Unlocking Your Manufacturing Potential | Spray Painting Robots | Automatic Sandblasting | CNC Mills | Automated Welding | Unlock the Future with Automation Systems | Robot Company, The Automation Era | Choosing an Automation Company | Harness the Power of Robotics with ASA | Robotic Painting | Automotive Welding | The Path to Machine Tool Automation | System Integrator Australia | Robotic Welders | Automate your CNC | Automation Company | Electrical Design | Human Machine Interface | Plastic Paint Robots | PLC Programming | Robotics Australia | Materials Handling Solutions | Industrial/Manufacturing Robots | Industrial Engineering | FANUC Robot | Shot Blasting | Robotic Automation Solutions | Industrial Automation | FANUC Industrial Robots | FANUC Collaborative Robots | FANUC Palletising Robots | Robotic Palletisers | Robotic Fibreglass Spray Machines | CNC Machine Automation | Robotic Arm – An Industry Guide | The Cobot |