We Provide a Range of Support & Servicing to Our Clients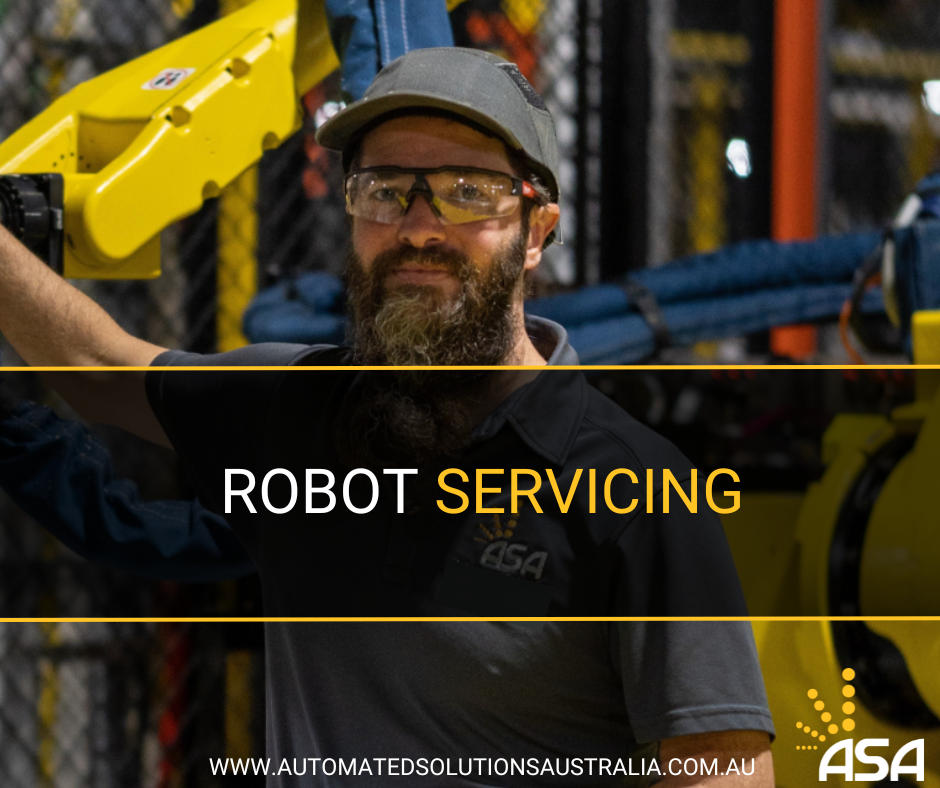 We at Automated Solutions Australia (ASA) are aware that every customer has unique needs. We also recognise that FANUC support and robot servicing must be flexible and adaptable to match your unique requirements. Because of this, we provide a range of support services to our clients, ultimately assisting in maximising the performance of their FANUC robots.
Are you due for your annual service?
Read more about the importance of robot servicing and the services Automated Solutions offer, here:
To book a service, phone 1800 ROBOTS (1800 762 687) or email us at [email protected]