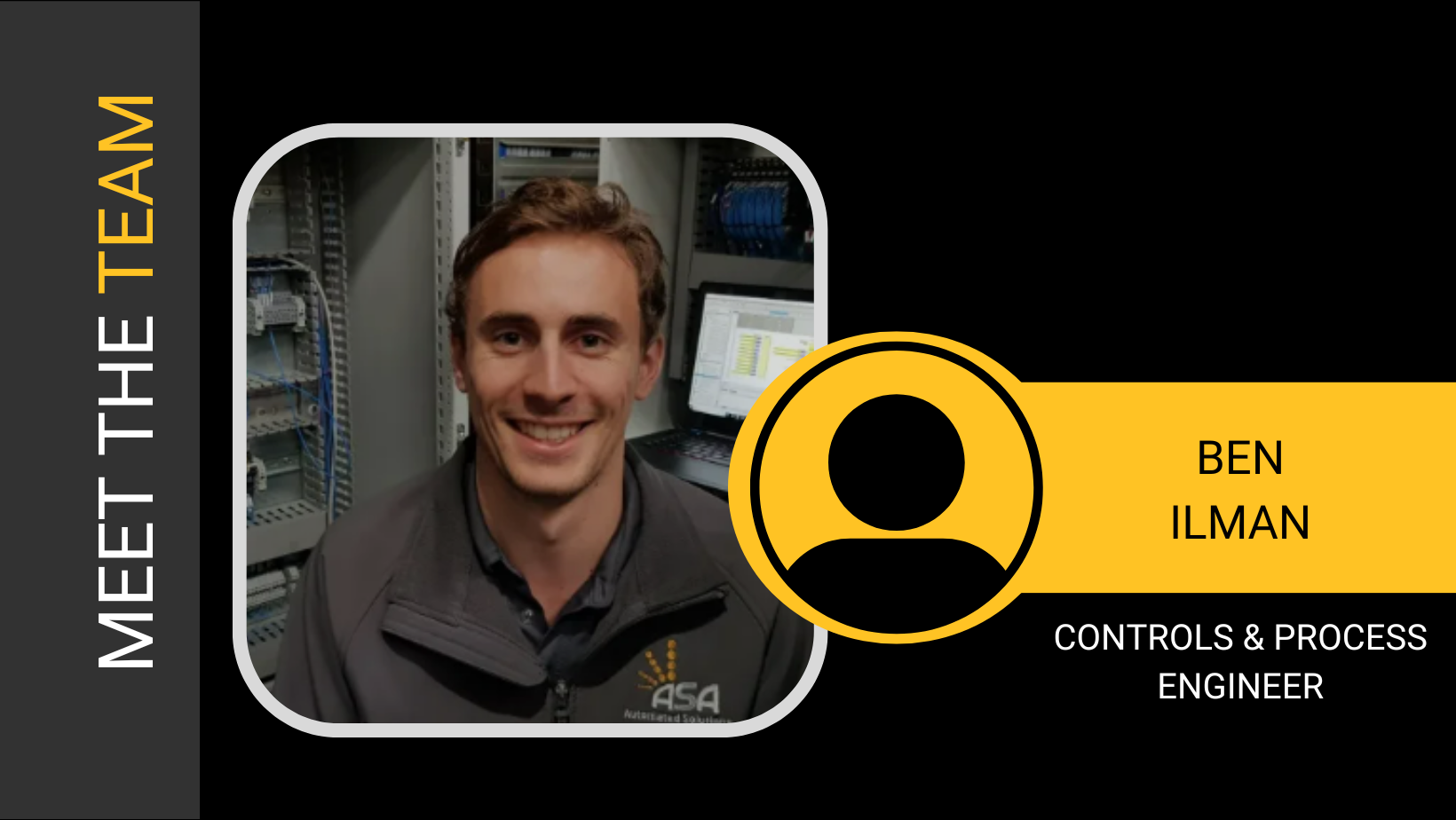 Ben studied for four years at Adelaide's Flinders University, undertaking a Bachelor of Engineering (Robotics) and graduating with Honours, where his focus of studies was on control system design and software. In his final year, Ben entered an Autonomous Robotics competition with three other students – designing, building and programming an autonomous robot to compete against other universities from around Australia.
Ben graduated from Flinders University and commenced his robotics career with ASA as a Process and Installation Engineer working out of the Adelaide office in various installations in Canada, Mexico and China. In mid-2017, there became a need for a second Controls Systems Design and Programming role with our Melbourne team, so Ben relocated to our Yarraville office, where he can apply a large amount of his University studies to the Australian based projects.
Ben recalls his first day on the job as one he wouldn't have anticipated – on his very first day, he boarded a plane to Detroit, bound for FANUC America Corporation's Rochester Hills headquarters to undergo some training in their world class facility. Ben had never travelled overseas before, so he recalls his first day as a mixture of incredible nerves and excitement. His training quickly evolved into him becoming an integral part of paint process projects in China and Canada, along with travelling to numerous Australian job sites.
WHAT HAS BEEN YOUR FAVOURITE ROBOT TO WORK WITH?
'I don't really have a favourite robot yet, however I enjoy the challenge of working with handling robots more so than others, as the programs can be quite complex, but also quite simple depending on the application. There's something therapeutic about watching the robot go about its business once all the programming is done.'
MOST INTERESTING PROJECT
'The most interesting project that I have worked on would be my first China project. Having never been on a large project before, it was quite daunting. However, I managed to pick things up really quickly and made some great relationships with the plant personnel and my fellow employees.'
BEST PART OF MY JOB
'I made the move to Melbourne to get more involved with the general industry handling robots and PLC programming, which has been really rewarding. The most enjoyable part of my job is being involved with all aspects of a project – planning how the cell will work, designing an electrical system around this plan, installing the electrical system to the design intent, and then programming the robot.'
My favourite part of a project is the initial start-up phase where I get exposure to all the planning, designing and programming working together. It's really satisfying.'