For our Customer in Focus, we look at the awesome team at MCHND.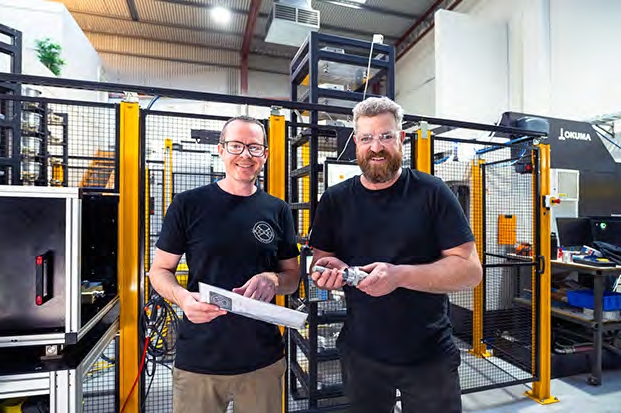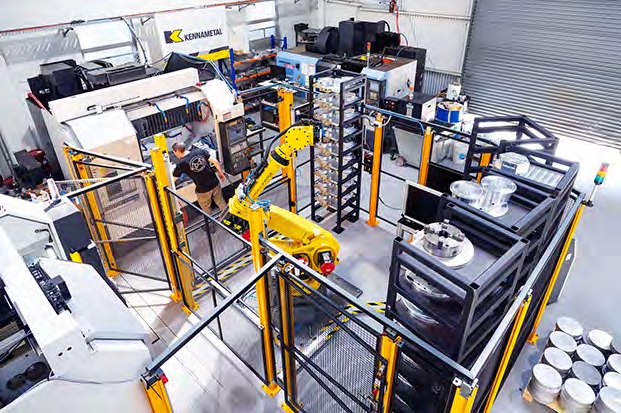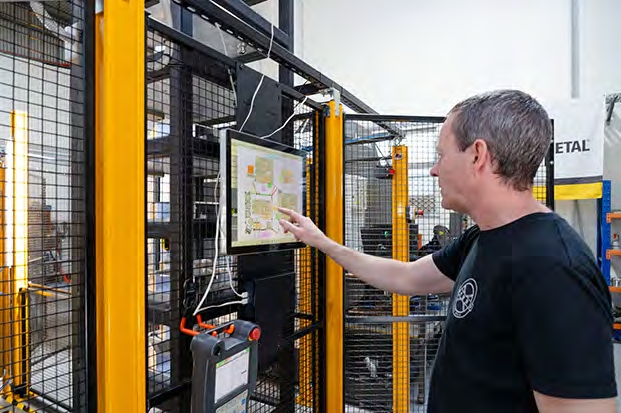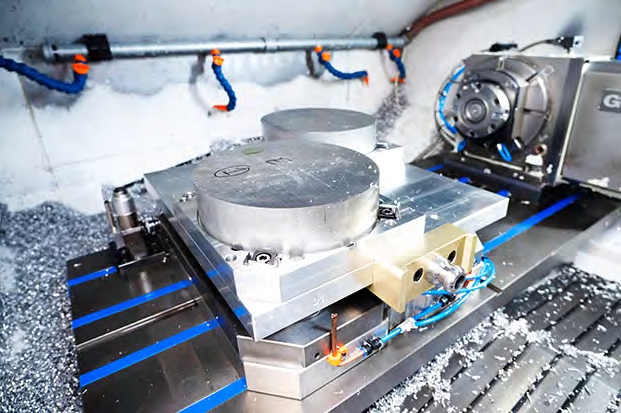 Renowned for its commitment to precision and quality, MCHND recently took on the challenge of revolutionising its production processes and increasing its output, allowing it to reduce the overhead cost associated with individual piece prices. For this complex journey, MCHND partnered with Automated Solutions Australia (ASA), introducing a FANUC R2000iC/210F robot into their CNC machine setup. The net result – MCHND has doubled its daily production output, reaching new heights of efficiency and consistency. We are excited to bring you an incredible success story in the landscape of Australian manufacturing.
For nearly five years, MCHND has been a driving force in the world of precision CNC machining, setting a benchmark for excellence in Adelaide, South Australia. With a cumulative experience of over 35 years, they've established themselves as leaders in the field, specialising in 3D CAM machining. Their commitment to quality is unwavering, operating under the rigorous ISO9001:2015 quality system to deliver world-class products consistently. MCHND prides itself on ensuring every part is not only precise but also aesthetically pleasing.
Their impressive CNC capabilities include turning up to 500mm diameter by 850mm long and milling at 1000 x 560 x 500. They cater to diverse needs, from short runs and prototyping to large-volume production. Their laser and rotary engraving capabilities span across various metals and plastics, and they serve a multitude of industries, with a primary focus on space, medical, aerospace, defence, food and beverage, agriculture, mining, and beyond.
MCHND's current roster of equipment includes cutting-edge machinery like the Okuma Genos M460-V 5-axis CNC machining centre and the Okuma Genos M560-V-E 4-axis CNC machining centre, both robot-fed with pallet pools.
MCHND's journey towards automation began with a desire to optimise their manufacturing process. The company, known for its dedication to excellence, was crafting products with meticulous attention to detail through manual labour. While their products were renowned for their superior quality, they faced the challenge of meeting growing demands without compromising their exacting standards.
The solution came in the form of a partnership with Automated Solutions Australia, together, they integrated a FANUC R2000iC/210F robot into their CNC machine setup. This innovative collaboration has led to remarkable improvements in production efficiency and output.
What's unique about this cell is that it uses a Schunk NSR robot pallet coupling to tend the two machines. This pallet arrangement allows for any unique combination of work holding to be installed on top of a standard pallet. Unlocking a fully flexible production solution for low quantity mixed production to high volume continuous unmanned operation.
To facilitate long unattended operation, The robot is surrounded by five pallet racks which hold ten pallets in each rack, giving a fifty pallet pool total. ASA's HMI system allows the operator to select the pallet they want to retrieve, and the robot presents it at a loading station where the operator can change the parts at an ergonomic working height before requesting the robot to return and store the pallet at an elevated height. This maximizes the amount of pallet spaces available whilst minimising floor space.
One of the standout achievements of this partnership is the significant increase in daily production volumes. MCHND has made substantial strides in expanding their output, effectively doubling their manufacturing capacity. This boost in productivity has not only allowed them to meet growing customer demands but also to explore new markets and opportunities.
Nathan Jones, General Manager of the Australian business unit at ASA reflects 'It was great working with Mike and Jimmy at MCHND helping them to realise their automation goals. They had a clear vision from the very start that the cell needed to be flexible and easy to use. I'm proud of our team at ASA for once again delivering that requirement beyond expectation.'
Perhaps the most remarkable feat is MCHND's ability to achieve 'lights out' production for four consecutive days. The FANUC robot cell has proven to be faultless, ensuring a seamless production process even in the absence of human intervention. This achievement showcases the reliability and trustworthiness of the FANUC R2000iC/210F robot in a real-world manufacturing environment.
Another noteworthy aspect of MCHND's success story is their ability to run two parts on two machines simultaneously, with a 26-hour run time. The FANUC robot efficiently unloads and reloads the machines, allowing for uninterrupted production. After 26 hours, the production process is paused for a short time to unload and reload the pallets, before this process is repeated. This level of automation has not only improved efficiency but has also reduced the risk of errors associated with manual operations.
The partnership between MCHND and Automated Solutions Australia, along with the introduction of the FANUC R2000iC/210F robot, has not only doubled production output but also enhanced overall quality and consistency. By automating repetitive and time-consuming tasks, MCHND's workforce can now focus on more value-added activities, such as quality control and product development.
MCHND's success story serves as an inspiring example of how embracing automation can lead to remarkable improvements in manufacturing efficiency, productivity, and competitiveness. It demonstrates that companies committed to quality and innovation can continue to thrive in an increasingly automated world.
MCHND – CNC Machining Adelaide