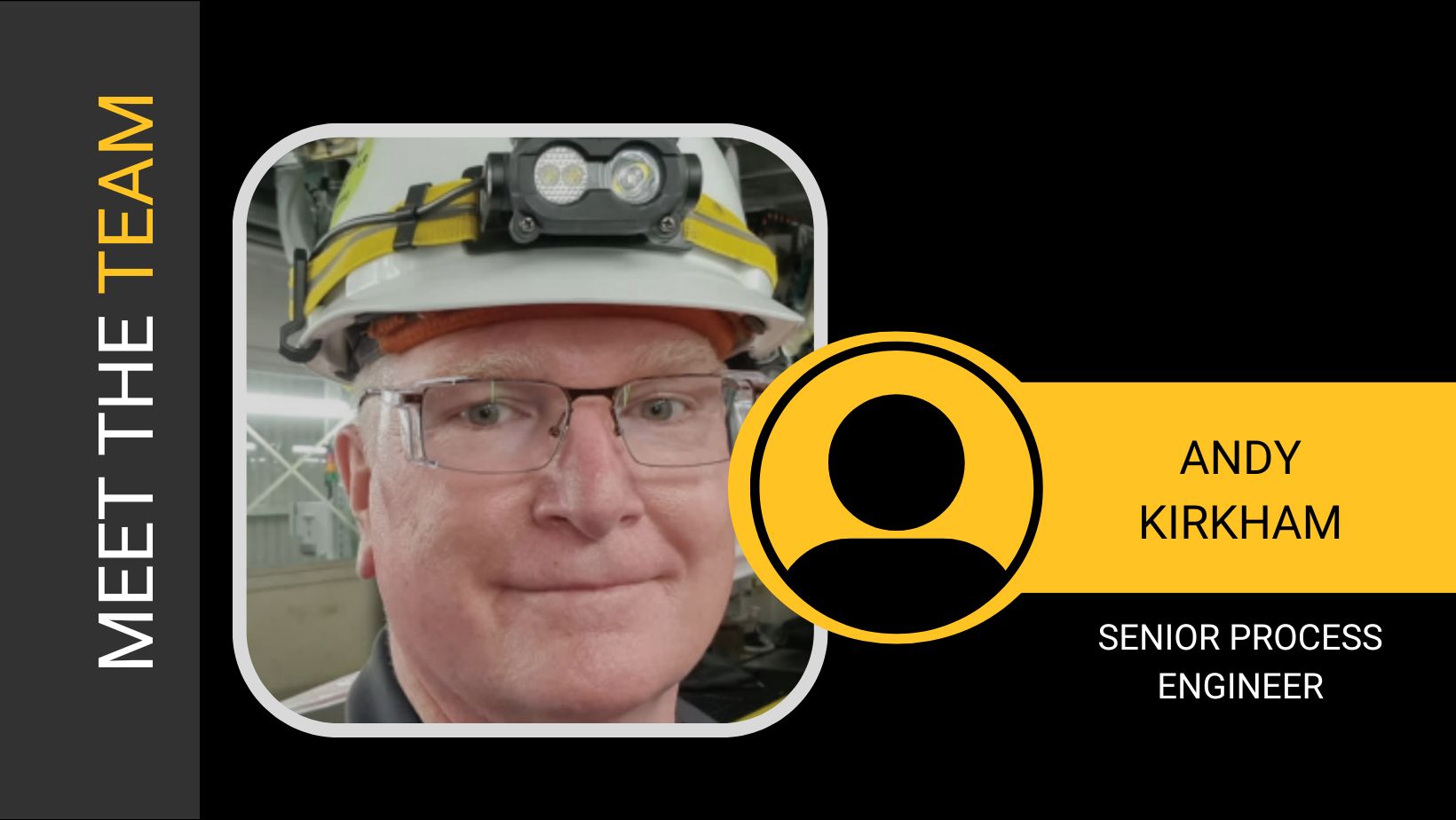 Having been an integral part of the ASA team for almost a decade now, Andy Kirkham, a senior Process Engineer, has been involved in numerous plant installations involving robots used for paint, sealer, welding and materials handling applications in Australia and across the globe
Andy, who re-established his base out of Thailand, joined ASA in 2011 after 20 years' experience working in the Process and Maintenance teams at GM Holden Australia as an Automation Technician, where he developed and maintained automated welding sealing and painting processes, working with both line tracking and vision base robotic framing systems.
He has a strong background in Mechanical and Electrical installations and programming for robotic automation applications with his primary areas of expertise being Robot Painting Applications, Robot Spot welding, Machine Tending, Sealer and Adhesive applications and Robot Polishing. 
Andy's role also includes simulations which involves determining the requirements for automation, creating the necessary modelling and then simulating a virtual installation using the Fanuc 3D simulation program, Roboguide or PaintPro, which explores the entire process, maximizing efficiencies and troubleshooting the installation before the installation is performed.
We asked Andy about his role at ASA.
What's your favourite robot to work with?
In the painting field it would have to be the P700, its provides flexibility for the larger automotive production lines, it has the ability to deal with all interior exterior application as well as door and hood opening capability. It really is the all-round work horse of the Automotive application industries.
What's been your greatest challenge?
As both a Process and Installation Engineer, it would have say my greatest challenge was my 1st project in Korea when we had a super tight delivery date and after many long days battling an awkward installation I then had to switch hats and start to tuning in the equipment, I literally slept 20 hours solid after that project was done.
What's been your most interesting project?
This is a really difficult question, as I had to think long and hard to nail it down to just one project. On reflection it would have to be Hawati Motors located at Ordos, Inner Mongolia. This project stands out simple because of its remoteness and cultural challenges we faced. Some of the local population have never seen a foreigner let alone someone with my hair and skin colouring, but it was truly interesting because of the friends I made while working there and the appreciation shown by the customer whom brought me a set of Chinese pottery from his home town which I display proudly on my living room shelf at home.
What's the best part of your job?
Easy, meeting new people, enjoying different cultures, seeing the world one automotive plant at a time. I never dreamt that I would have been to so many different countries when I took on this role.
 Favourite country you've worked in?
Well again not an easy one to answer but I would say that South Africa was fascinating. The project well executed and ahead of time, which gave us the opportunity to enjoy the Safari parks and swim at the beach. I would really like to go back for a holiday sometime.
What do you do in your spare time?
In the past I have enjoyed playing competitive Paint Ball across Australia but these days I like to Mountain bike when I am home in Thailand. There are some really challenging trails I like to ride and having to watch out for monkeys is something I thought I would not ever have to say, but when I not on my trusty bike I am normally carrying out home improvements or cooking up a western style dish for half the neighbourhood and enjoying a few beers with my family and friends.