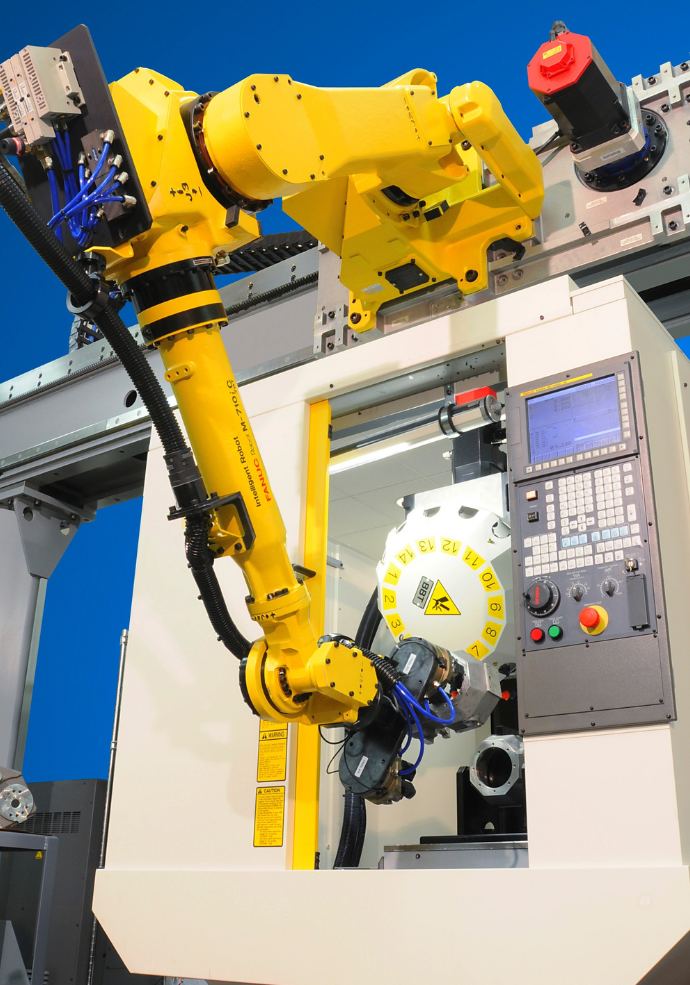 In the rapidly evolving landscape of modern manufacturing, the integration of machine tool automation is emerging as a pivotal strategy for small and medium-sized job shops to bolster their overall efficiency and financial viability. As these businesses seek ways to optimise operations, a diverse range of automation solutions and strategies have come to the fore, tailored to suit individual business needs.
Understanding your Baseline
Exploring the world of automation calls for a thorough understanding of current productivity of existing shops. Understanding machine shop productivity pre-automation is the first integral process on an automation journey. Factors such as work flow, WIP, labour and total part production cost are all major factors that need consideration. This information forms the groundwork for a needs analysis to identify bottlenecks or constraints that could be improved with automation. This essential first step identifies inefficiencies and provides an overview of the benefits of automation, as well as considerations for return on investment, whether those benefits are cost savings through greater machine availability, freeing up the mundane tasks from a skilled operator's day in favour of more value-adding tasks, process consistency, increased productivity, or improved quality.
Setting Goals
Having clear short term and long-term goals is essential for realising the benefits of automation. Often, common goals of machine shops seeking automation are to increase throughput, keeping workers safe and increasing productivity. When considering any goals regarding automation, it's much easier to make smart choices about what the scope and form of an automation cell might look like with clear objectives.
Onboarding your workforce
Transitioning into automation entails a paradigm shift for shop floor dynamics. Machines readily adapt, while employees need both time and training to adapt. Involving operators and programmers in the planning process offers invaluable insights, ensuring smooth adoption. As a primary resource at the coalface, operators have knowledge of where and how automation might be implemented. Discuss with your team how they feel and evaluate their preparedness for the transition to automation. Talk about how upskilling and transitioning to newer, more complex roles can increase job satisfaction. Involving your workforce in preparation for automation is a crucial step to ensuring a successful launch.
Leverage Expert Guidance to create your Roadmap Forward
With over 20 years experience, Automated Solutions Australia (ASA) provides expert guidance at every stage of the process, right from conception to system design, installation, programming, and support. We pride ourselves on creating bespoke solutions, knowing there's no such thing as a one size fits all solution and how important it is to find the right balance between cost and functionality. We believe that partnering with our customers to create individualised automation solutions creates successful outcomes, where your knowledge, goals and objectives are always at the forefront of everything we do. We take great pride in helping machine shops across Australia maximise throughput, improve system availability, reduce operating expenses, improve quality and keep your workforce safe. ASA's dedication and twenty year history in the machine tending space is evidence that this strategy works.
By implementing these key steps, your machine shop, no matter how big or small, will be ready to ride the automation wave to long-term success. What are you waiting for? Call Automation Solutions Australia today on 1800 ROBOTS.