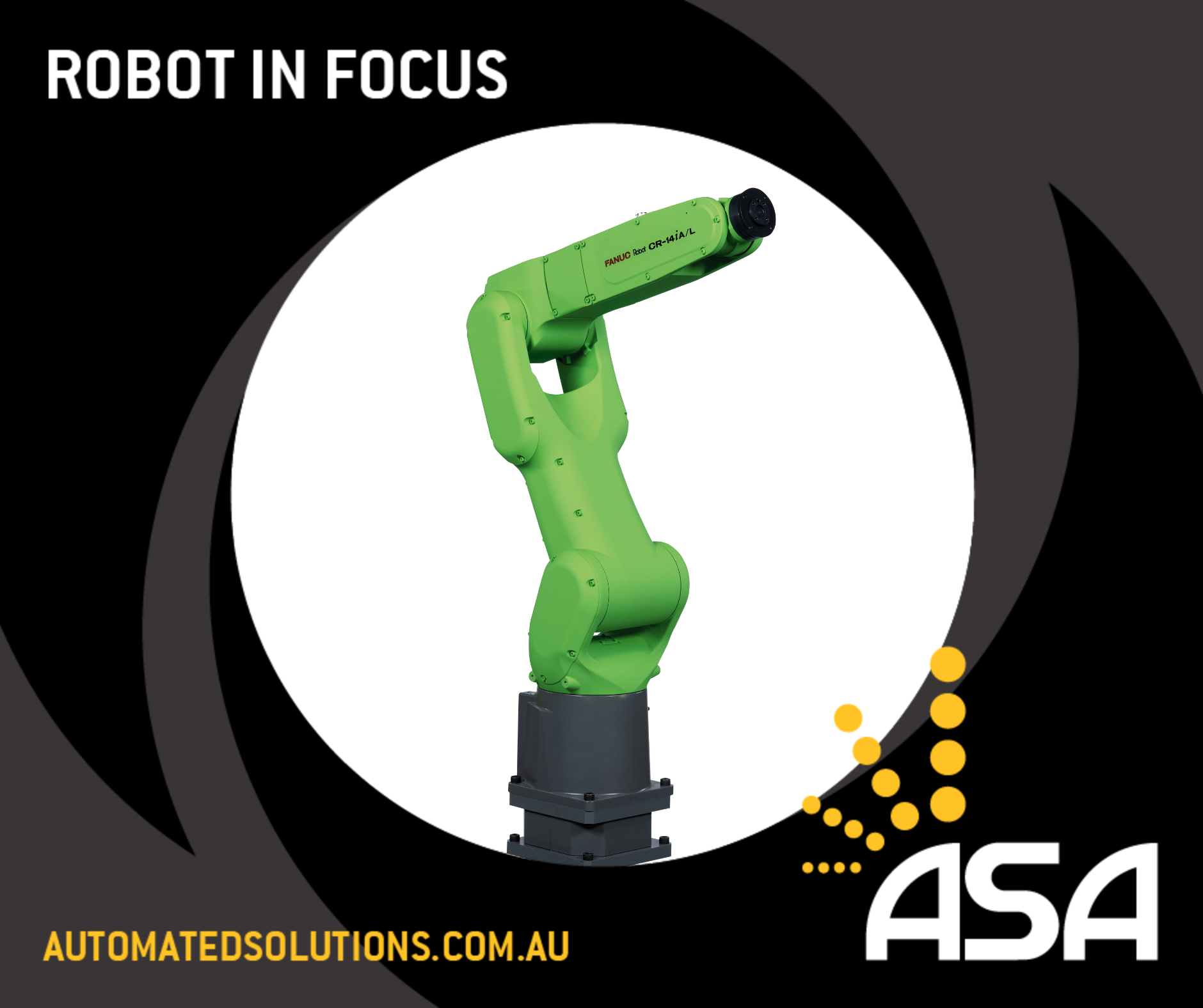 Todays Robot in Focus: The FANUC CR-14iA/L. With a payload of 14kg and a reach of 911mm, it is slightly bigger to accommodate the heavier payload, although it's footprint is only slightly bigger. It can therefore be mounted the same way the smaller CR-7iA robot is. The improved payload of the FANUC CR-14iA/L Collaborative Robot enables it to operate with bigger components and denser materials while preserving the high degree of accuracy and repeatability necessary for assembly activities.
Like all FANUC robots, it utilizes robot vision systems to assist with identification and positioning tasks, enhancing its versatility and relieving human workers of the wear and tear of repetitive work.
The white CRX range of FANUC cobots varies from the green CR range, with 8 years of maintenance free operation. They are safe, adaptable, simple to install, and easy to program, and come with all with FANUC's renowned dependability and eight years of maintenance-free operation to fulfil the demands of modern manufacturers.
To speak to an industry leading expert phone 1800 ROBOTS