In this edition of Meet the Team we chat with our Automation Engineer, Brendan Howe.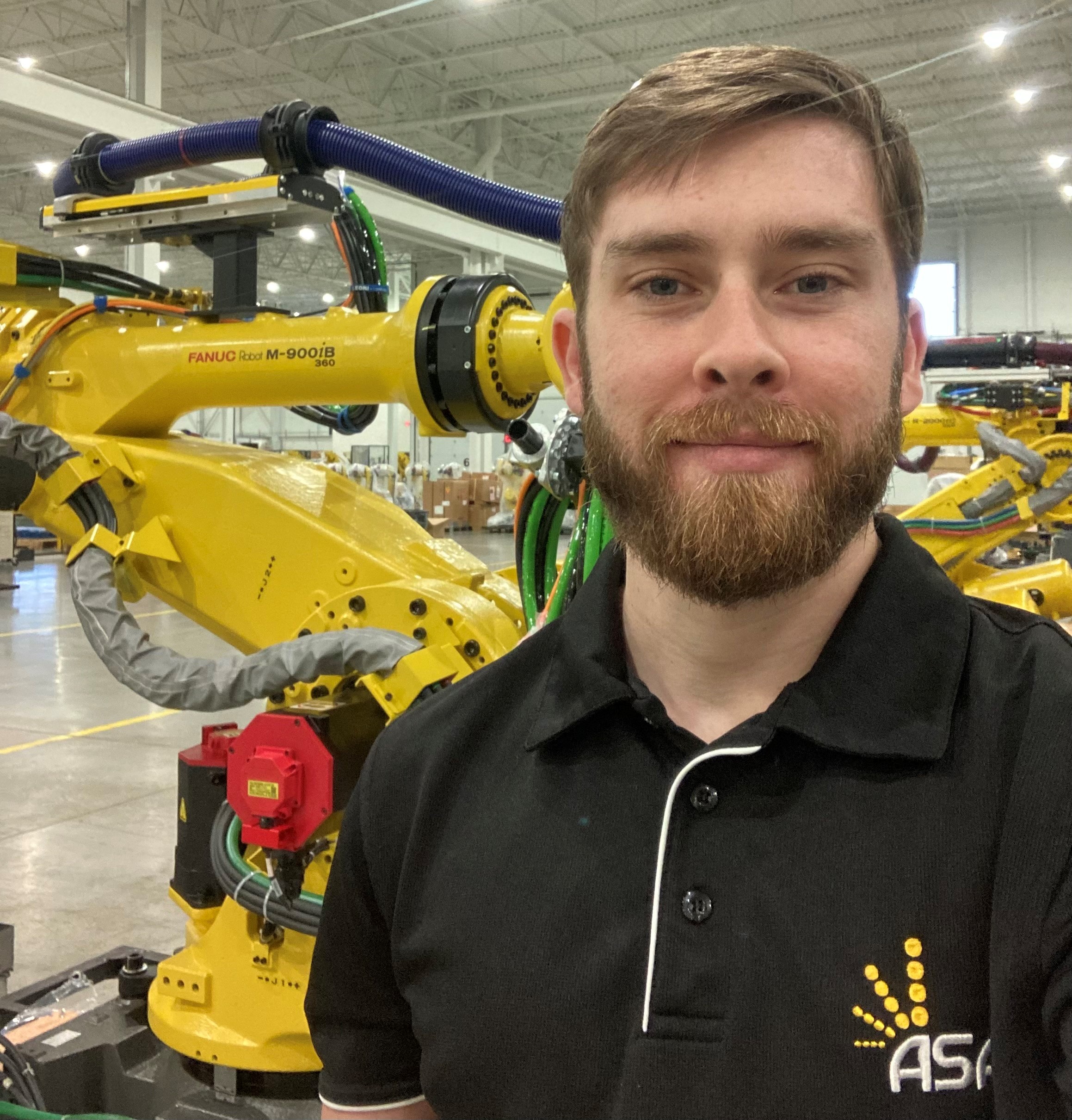 What has been your favourite robot to work with? 
Having mainly worked on large scale Automotive Paint projects I'm most familiar with the Fanuc P700, similar to a P250 but rail mounted. These robots are ideal for painting applications, and can be fully computer simulated using FANUC's PaintPro software, allowing you to make changes safely offline before loading to the real world.
Most interesting project?
All the projects we work on have their own interesting aspects, but I believe my most interesting project was when I worked at theTech Centre in Michigan. This involved working in Lab trials, developing the Robotic Paint Processes for some of their latest vehicles before implementing in their factories.
What's been your biggest challenge you've had to overcome on a project?
The language barrier has generally been a pretty big challenge on a few of our projects. Not knowing a word of Spanish and having my first Project in Mexico, followed by Argentina, there was definitely a lot of head shaking and thumbs up/down involved.
What do you enjoy most about working at ASA? (Best part of your job?) 
Getting the chance to travel to so many different places is definitely a highlight of the job. I've visited 4 different countries since joining ASA with Brazil next on the list which I am looking forward to.
What has been your biggest achievement to date?
Recently I've worked on the Process programming of a new P700 Paint System for one of the new electric car companies. This involved developing the process work from the ground up which I had never done before. The system was fairly complex with multiple robots communicating between each other. It also had a degrade option, where certain robots could be bypassed in case of need for repair. Setting up the degrade logic was a challenge as the car still needed to be painted in the same order in every degrade. There were a lot of different factors that needed to be taken into account for this to work effectively. In the end though I was able to come up with a programming structure that was able to be operated in any degrade with no issues. This was a great learning experience and I look forward to seeing it implemented on site.
Three words to describe your role?
Diverse, fast-paced, Interesting