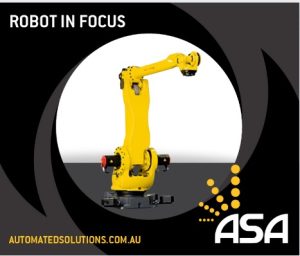 The 5 axis FANUC M410iB/140H offers the best repeatability in the range at +- 0.2mm and is a very quick and versatile option. It was created specifically for palletising and boosts throughput for handling and palletising tasks. This FANUC robot has a payload of 140 kg and a wide vertical work envelope, including a reach of 2850 mm, making it capable of a variety of palletising configurations. Internal cable routing via the wrist eliminates interference and lengthens cable lifespan.
The FANUC M410iB/140H was created primarily for palletizing, but it also works well for other tasks that require high throughput and precise repeatability. These include applications for assembly, pick-and-pack, loading or transferring, and dispensing.
To read more about the FANUC M410iB/140H click here.
To speak to the automation experts, phone 1800 ROBOTS (1800 762 687)