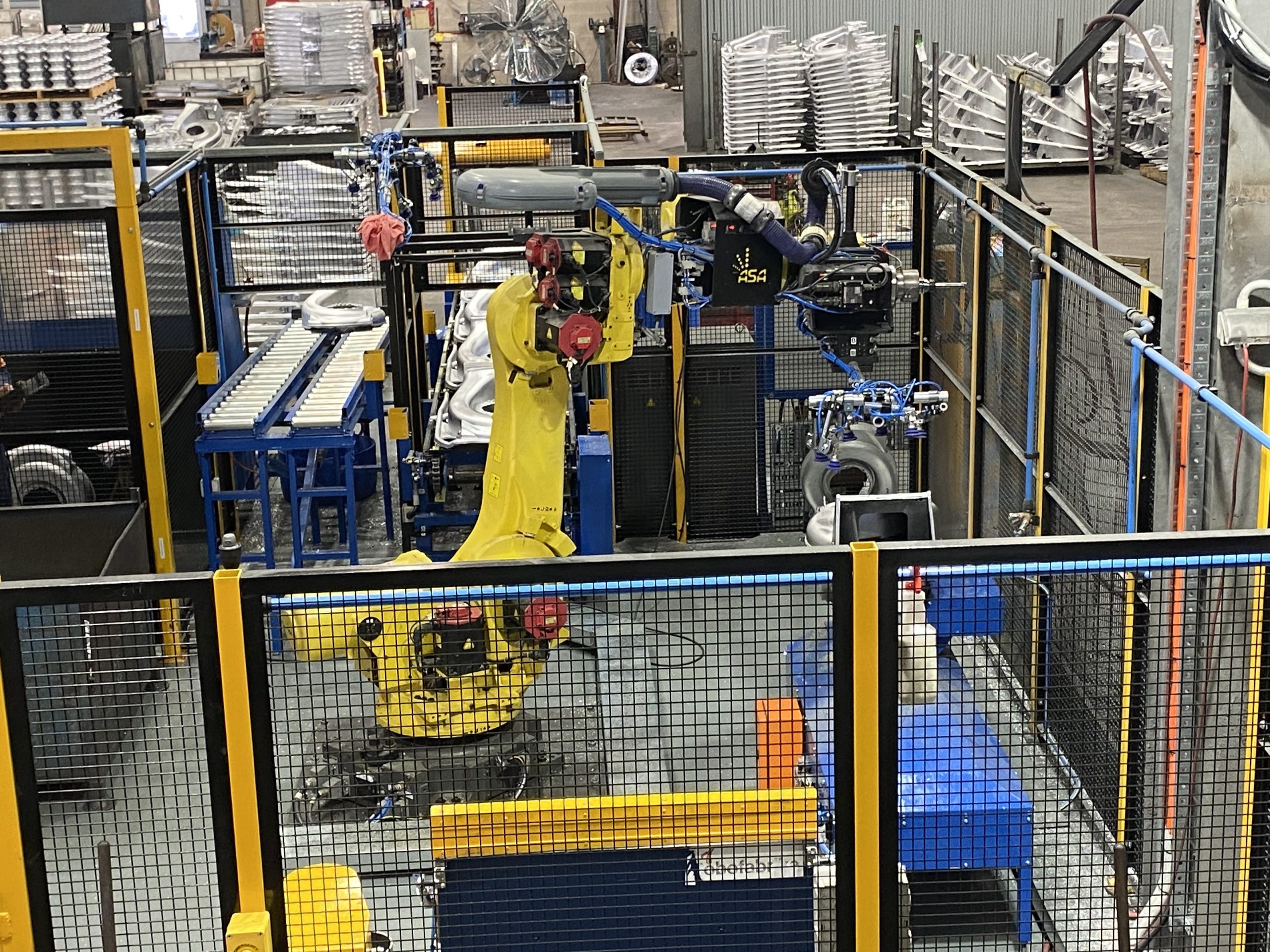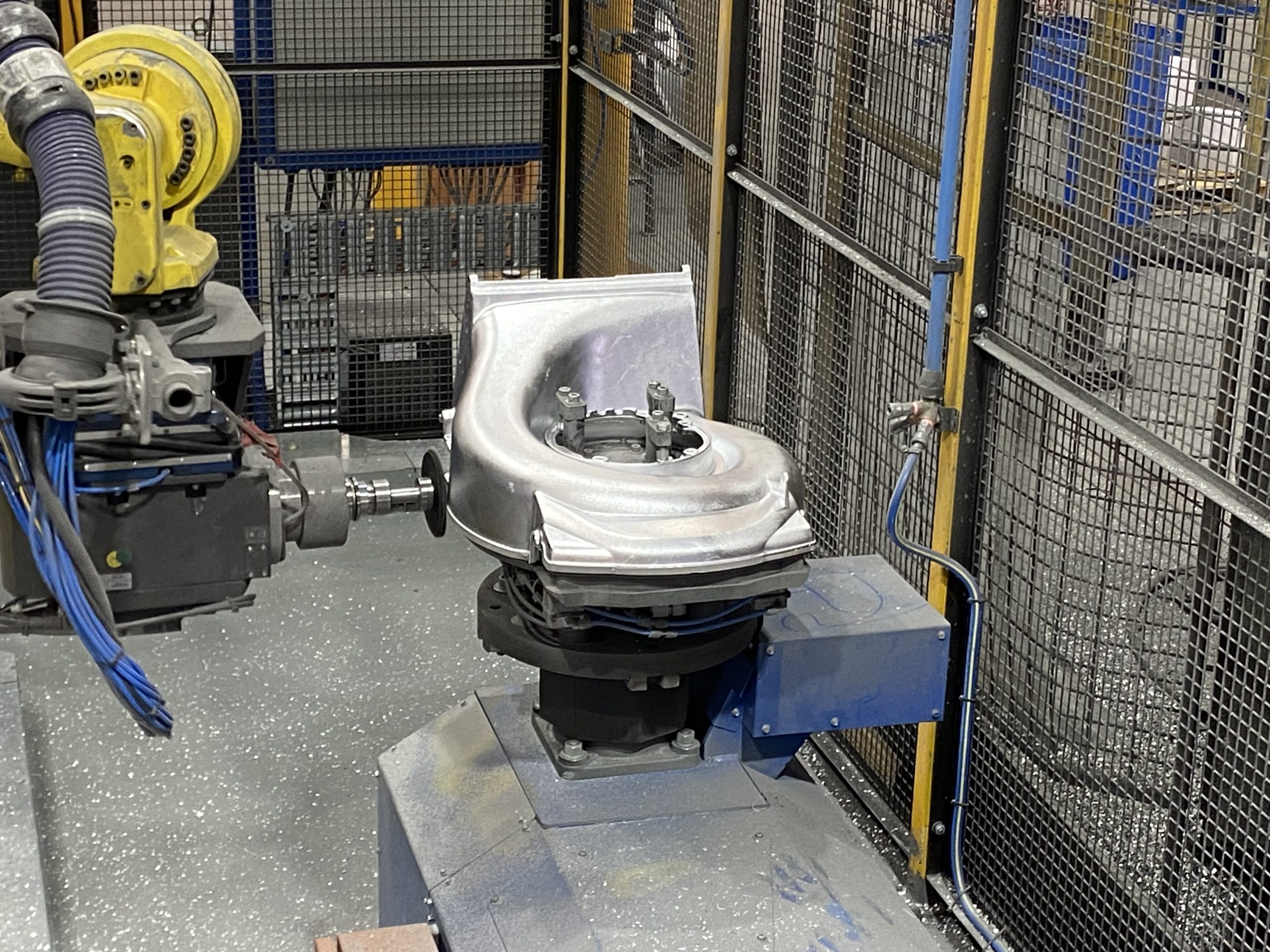 Cheras Industries exemplifies excellence in the world of aluminium castings, raising the benchmark with its unparalleled dedication to quality and innovation. A subsidiary of G James Group, the company is backed by over 106 years of experience. Located in Eagle Farm QLD, Cheras Industries has established itself as a pioneer of custom made aluminium castings and is supported by a team of highly skilled operators and cutting edge technology.
Cheras Industries provides customers with the option between gravity and pressure die-casting techniques, as part of a comprehensive selection of services. With an unwavering dedication to excellence, their team offers the complete spectrum of services, including engineering, design, cutting-edge casting techniques and the art of precision toolmaking, to achieve excellent results. Their foundry, which is located in Brisbane, is a dynamic source of custom components for domestic and international manufacturers alike. Having served Honda since 1988, Cheras Industries produce over 20,000 lawn mower bodies per year.
Almost 40 years ago, in 1984, Cheras Industries had the foresight to see that automation was going to transform the manufacturing landscape and purchased a Unimate robot, largely recognised as the world's first industrial robot. This signalled a significant turning point in the industry, with the incorporation of machines into assembly lines. A revolutionary innovation, at the time was a robotic marvel, with the ability to perform repetitive tasks with unprecedented precision and efficiency.
In 2022, Cheras Industries came to Automated Solutions Australia (ASA) looking to reduce labour fatigue and also to replace their Unimate robot, which was showing signs of old age. Realising that deburring and deflashing duties were not only labour intensive, but also notorious for causing repetitive strain injuries and fatigue, Cheras Industries wanted to transform their operation with the incorporation of an advanced robotic system and intelligent technology. Hoping to improve worker safety and operational effectiveness, Cheras Industries were introduced to ASA through Okuma and their PIPE alliance (Partners In Productive Expertise).
Working together with the engineering team at GJames, a cell was designed to load and unload castings from a conveyor into an 80 tonne hydraulic press. Once pressed, the robot would then transfer the casting onto a fixture and proceed to grind and deflash the casting before transferring the finished casting onto an outfeed conveyer. For this solution, the FANUC R2000iB/210F was chosen for both its payload of 210kg and reach of 2655mm.
In conjunction with Robofabrika, ASA were able to integrate and supply a 2 axis compliant  machining head for the robot. This allowed the robot to contour and follow the profile of the part achieving an excellent surface finish on a highly visual part of the mower deck. The servo spindle incorporated automatic tool changing of 5 cutting and deburring tools which are stored in a tool changer cabinet. Robofabrika also supplied a disc changing station which facilitates the automatic exchange of expired sanding discs. The integration of these proven automation technologies has unlocked the ability for continuous un-interrupted production of Honda Mower Decks for Cheras Industries.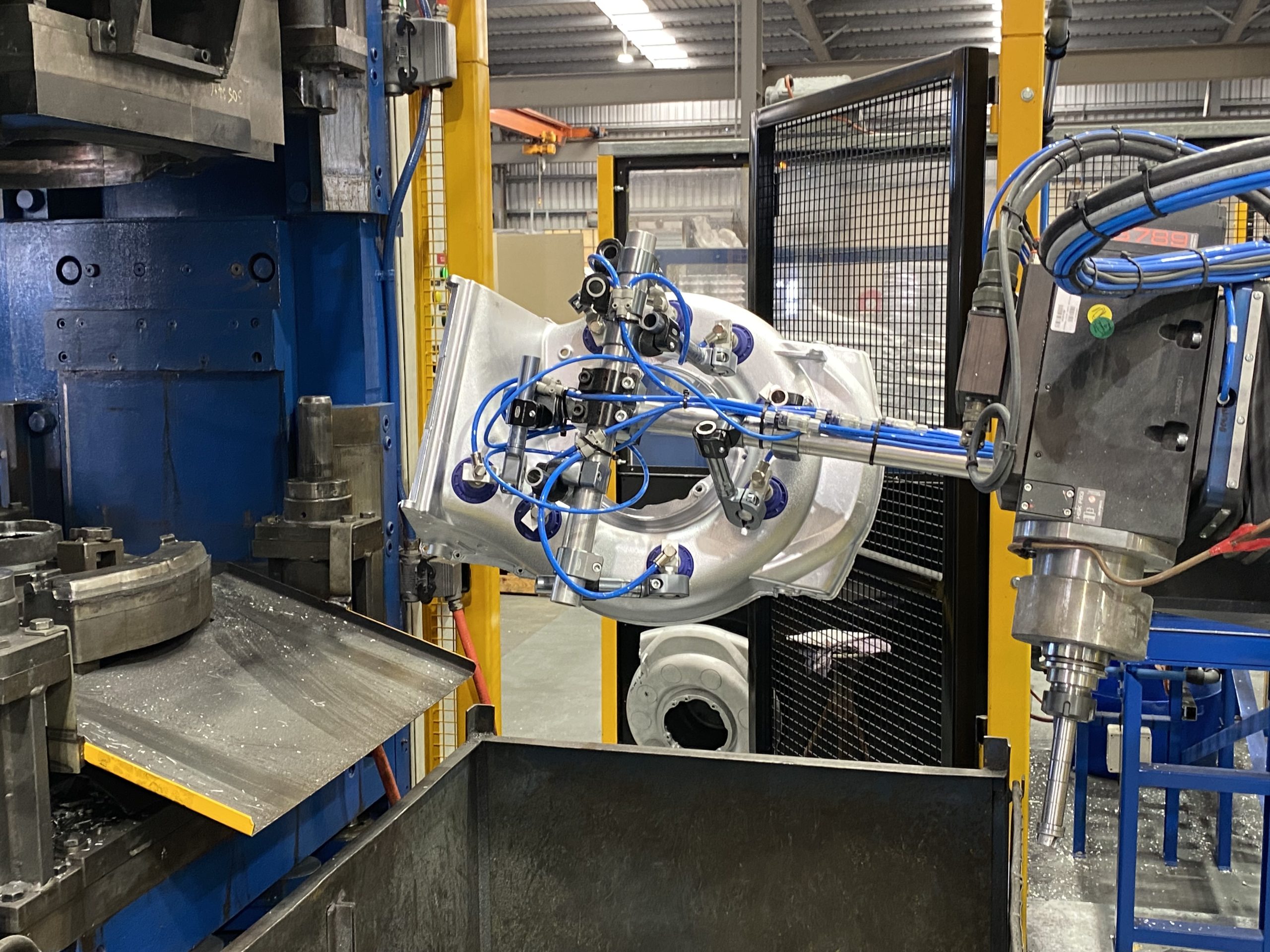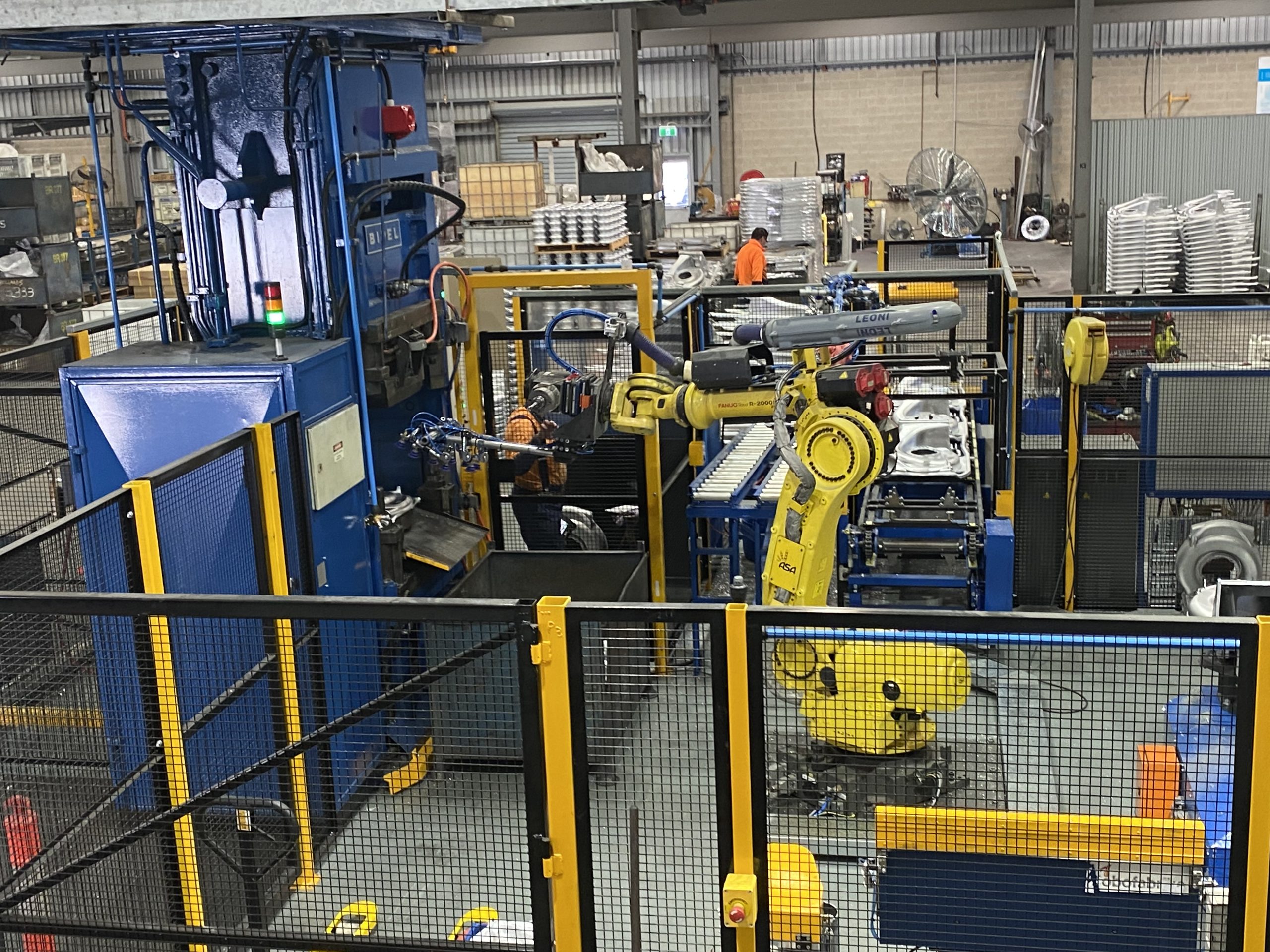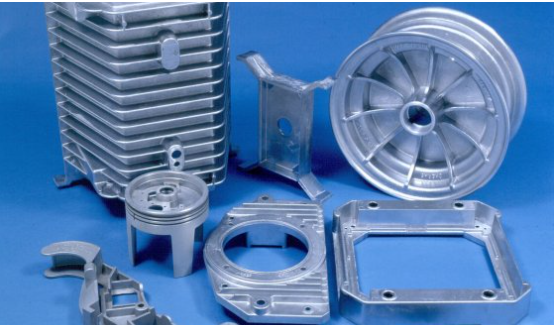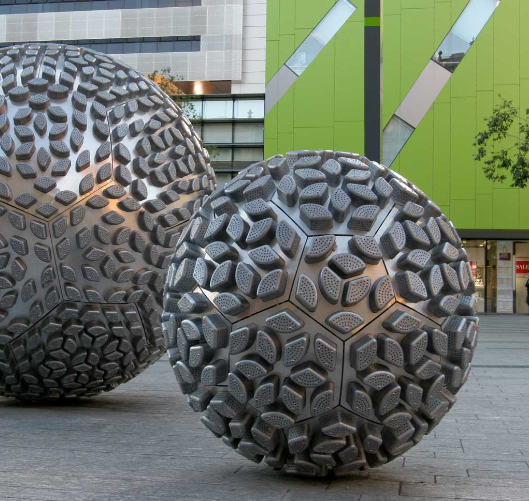 Nathan Jones, General Manager of the Australian Business Unit at ASA reflects 'The project incorporated many automation components that we needed to integrate together to achieve the different needs of the client. We reached out to our partners in Industry such as Robofabrika, Rohmeld Automation and Schmalz to define the specifications of the equipment and enable seamless integration. We are very proud of the results we have delivered to Cheras Industries'
As a result of this project, Stuart Simi, Branch Manager at Cheras reflects that 'This automation project has halved our labour time and we still believe that we can improve on that result a little bit more'. The introduction of an automated system eliminated the need for strenuous manual labour and addressed the problem of worker fatigue, employees are now engaging in activities that promote upskilling and critical thinking. The automation cell has also resulted in a consistent level of quality, decreasing waste, and also increasing throughput.
Cheras industries continue to take revolutionary steps towards modernising manufacturing processes and upskilling their workforce. This innovative addition represents a paradigm shift in their operations, as the new automated system streamlines the labour intensive and painstaking processes that previously slowed down production. Utilising cutting-edge robotics and intelligent technologies, Cheras Industries has increased production efficiency, guaranteed consistent product quality, and prioritised worker safety. This bold move demonstrates not only their dedication to innovation, but also a progressive trajectory for the entire industry, establishing a benchmark for future advances in automated manufacturing.